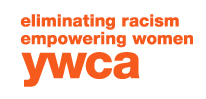 The National YWCA was an aging organization that faced impending extinction if it didn't begin to reach out to younger generations for membership, volunteers and financial support.
By working with a 22-member branding committee,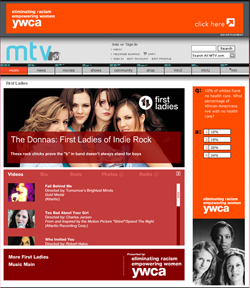 Bozell positioned the YWCA USA as a vibrant organization committed to eliminating racism and empowering women.
We developed online and printed toolkits of marketing materials for use by more than 300 local associations, including print ads, radio spots, posters, collateral and more.
After producing two television spots and numerous online components, we also forged a partnership with Viacom's MTV and BET networks that allowed us to reach a younger audience through their channels and their websites.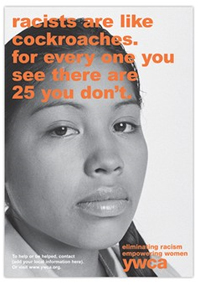 We took a $1 million media budget and maximized it into $4 million worth of airtime. The online portion of the buy over-delivered on impressions by 152%, and the creative beat industry click-through averages by 56%, with 287 million users generating 861 million page views. Combine all of those touch points and we garnered the client $43 million worth of exposure on a $1 million dollar budget. And within a week of the campaign launch, visits to their homepage increased more than 65%.