Making Your Business Our Business Since 1921.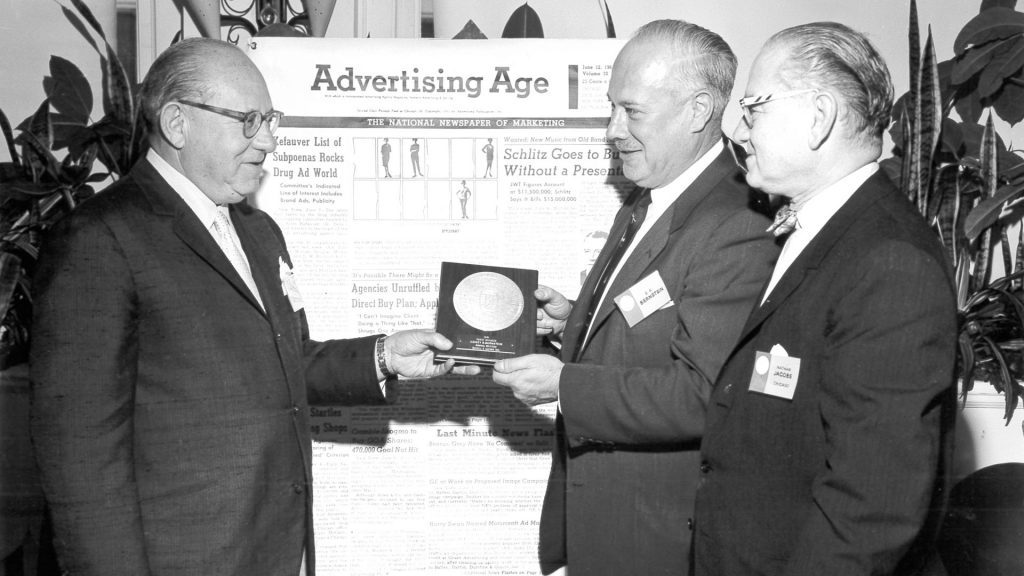 Having been in the business for nearly a century, we've seen it all. From humble beginnings in Omaha to a worldwide powerhouse and back, our legacy has come full circle. But while our footprint may have changed, our commitment to our clients and our community has never wavered. We have and continue to make a big impact on the world – one campaign at a time.
1921
We started in 1921 when two Omaha newsmen, Leo Bozell and Morris Jacobs, opened the doors of Bozell & Jacobs. Our first client was Nebraska Power, which helped put us on the map. We quickly grew into one of the most well-known and respected agencies in the Midwest – despite the Great Depression. We continued to acquire a number of top-name clients that were making a substantial impact on the community, such as Boys Town (remember "he ain't heavy, Father, he's m' brother"?), Mutual of Omaha, Union Pacific and College World Series.
1970s
By 1975, our billings reached $100 million and we were on the list of the nation's top 20 advertising agencies. From there, the client list continued to grow. On the roster was Godfather's Pizza, American Airlines, Lee Jeans, Greyhound Bus and the National Ad Council … to name a few.
1980s & 90s
At this point, our sights were set high. In 1986, we merged with Kenyon & Eckhardt to form Bozell Worldwide – the 14th largest advertising agency in the world. The award-winning work our agency created during this time has become some of the most iconic advertising in history. Like the Milk Mustache campaign. "Pork, the other white meat." And Verizon's "Can you hear me now" campaign. Plus, our work with Jeep earned us a coveted Grand Prix award at Cannes. Not to mention the fact that we were responsible for the first digital banner ad ever made.
2001
Though we grew to be one of the largest agency holding companies in the world, Bozell risked more mergers and acquisitions, which would have inevitably ended our legacy, as well as the values we'd worked so hard to maintain. So, in 2001 a group from the Omaha office bought back our independence, taking control over our own values, culture and priorities. From that point on, we've had the big-league thinking and credentials of Madison Avenue combined with the heart and drive of a smaller, independent agency.
2012
We're honored to say that Bozell is a women-owned business, and was certified as such by the Women's Business Enterprise National Council (WBENC) in 2012. Kim Mickelsen and Robin Donovan were both part of the buy-back in 2001, and Jackie Miller joined the team in 2016. Lots of female power within these walls.
Today
While we've always created strategic ideas that help our clients succeed, our experience over the last century has led us to a vision that focuses more on empowering those who aspire to change the world. Because, as we look back on our history, we envision a future that is just as remarkable.