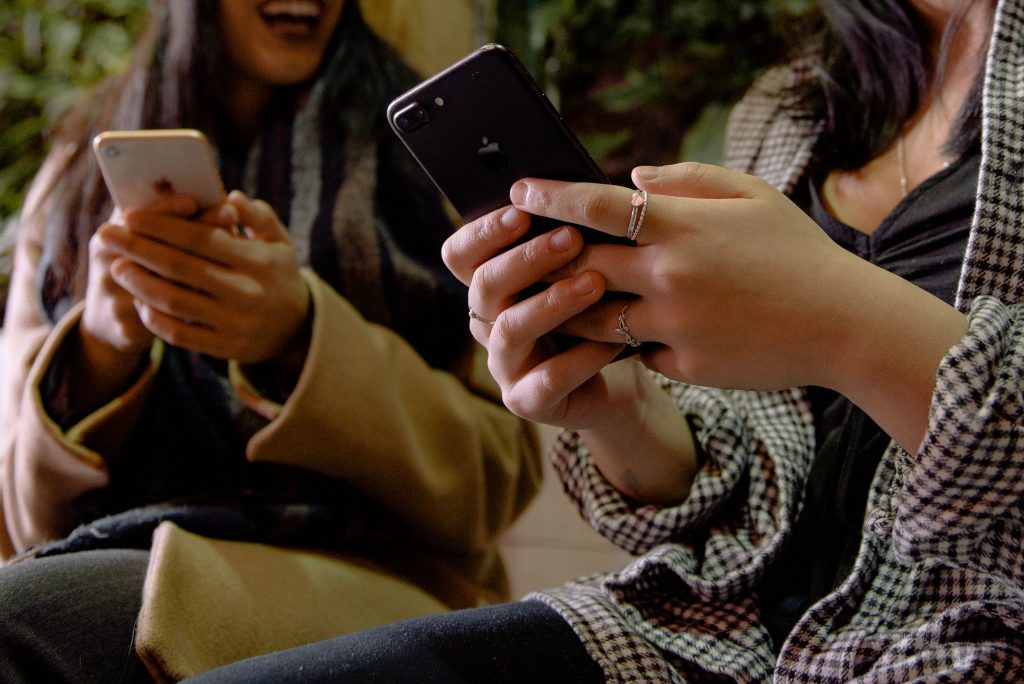 Two months into this new year, marketing can still feel too much like a round of Russian roulette. The Capitol riots and, more recently, the implications of February's polar vortex added to an already exasperated nation dealing with sickness, joblessness, and unprecedented social isolation. It's no wonder some brands continue to pull back on advertising. They're struggling to know what to say and how to say it.
Listening can be a game-changer. Hearing and understanding what others are saying is crucial in any relationship, including the one between a brand and consumers. With more conversations taking place online, there's a lot marketers can learn about their audience's problems, opinions, and aspirations.
That's why Bozell is launching a new 360 Listening service designed to minimize marketing question marks in 2021. 360 Listening combines search listening, social listening, and news listening to give clients a well-rounded view of what people are saying about their brand, their competitors, and the topics related to their industry.
We include all three areas in 360 Listening because each tells a different side of the same story. On social, we get a glimpse into people's emotions, see the highlight reels of their lives, and keep tabs on trending topics. Through search, we understand the everyday kinds of information people are seeking out and the problems they need immediate answers to. In the news, we see the big picture of the trends, statistics, and narratives that shape perceptions.
Take new parents, for example.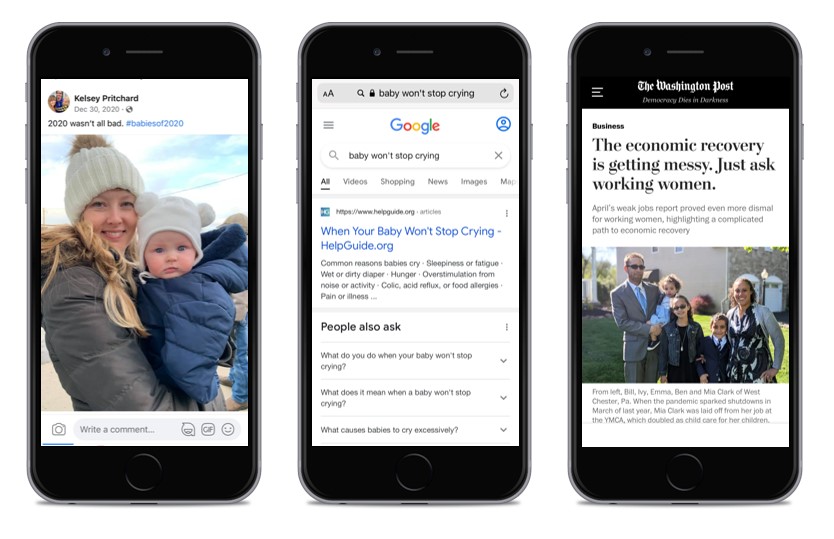 On social, they're sharing cute pictures of their babies. But on search, they look for answers on why their baby won't sleep or stop crying. In the news, we see a predicted pandemic baby boom is looking more like a baby bust. Knowing all three sides and keeping an eye on what develops in real-time helps understand the full story of what new parents want and need.
Through our 360 Listening service, we take all that we find in search, social, and news and break it down to a concise, easy-to-understand report. With each report, we include insights, content ideas, and ways to combine the findings with consumer habits in order to achieve desired outcomes.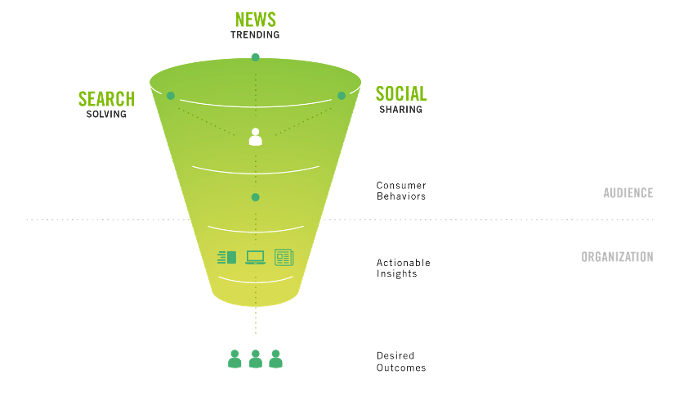 360 Listening can help with:
Relevant content ideas – 360 Listening takes the guesswork out of what information your audience is looking for, informing the messaging for your paid, earned, owned, and shared channels.
Tone – The reports inform your tone so that you can strike the right chord at the right time.
Engagement – More relevant content lends itself to more engagement on your own channels, which makes your content more visible.
SEO – Knowing what topics people are searching out and discussing can help you build a stronger SEO strategy.
Trust – A true understanding of the conversation attracts new customers and builds loyalty with current customers.
Predicting trends – A brand can stay ahead of the competition with a 360º understanding of the conversation that sheds light on how your industry is evolving and what you can do to be an early adapter.
Avoiding landmines – Keeping tabs on the real-time data and insights into conversations can help prevent you from trending on Twitter for the wrong reasons. It can also help you to know when to pivot.
Like Ernest Hemingway put it, "When people talk, listen completely. Most people never listen." Many brands don't either. Those that do, whether that be through 360 Listening or another method, are going to have a much easier time navigating 2021.
Want to know more about 360 Listening? Drop us a line here.