The Literacy Center works to raise literacy rates among adults. For more than 35 years, the organization has provided one-on-one instruction using volunteer tutors.

From rethinking the entire brand to redesigning the logo, the 2007 Bozell Intern team dove deep into what it takes to complete a successful campaign for the Literacy Center of the Midlands.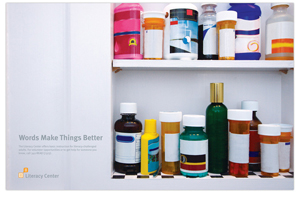 The intern team was given the task of re-branding the organization then executing the new brand across all sorts of mix-media advertising — from radio and billboards, to more non-traditional methods such as bookmarks and isle violators.
The campaign recently received two Silver awards from the Nebraska AIGA.