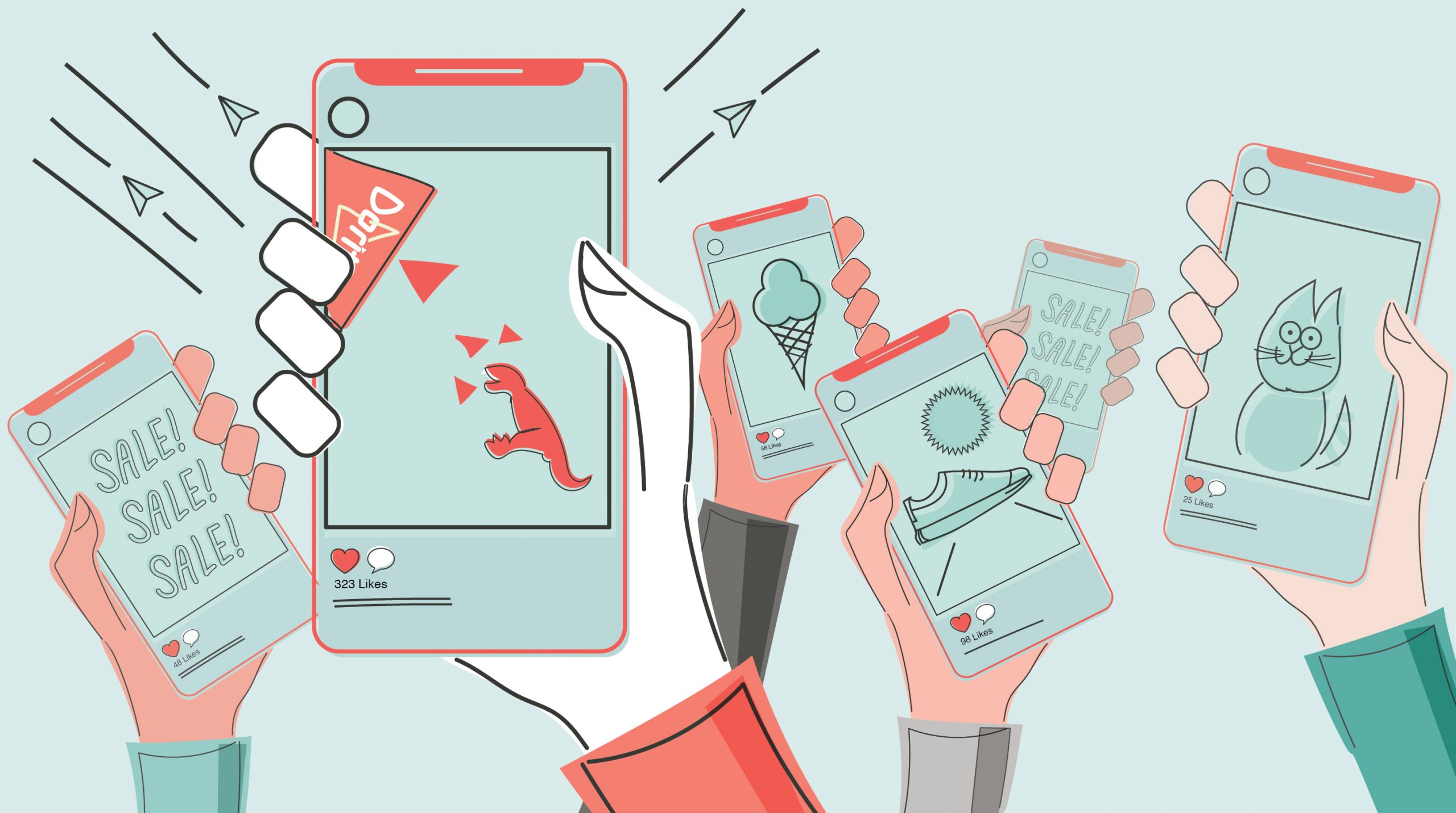 A reason for brands to embrace employee-generated content.
You probably don't need another acronym in your life. Between CTR and CPC, UI and UX, SMBs and SMEs, SMM and SMO, and SEO and SEM, marketing is its own bowl of alphabet soup. But there is a less-used abbreviation that could be a valuable addition to your repertoire.
EGC.
UGC, or "user-generated content," has been a prominent pandemic theme for brands. Buffalo Wild Wings built an ad with video submissions from families who invented new sports at home. When KFC restaurants started to reopen, they created a leader board for photos of their customers' homemade fried chicken. And Doritos launched a #crashfromhome video competition for the chance to be included in an NFL commercial (and one of the winners was Bozell's very own art director, Dessi Price).
EGC, which is short for "employee-generated content," hasn't been as common as UGC, but it can be just as valuable.
Content created by people tends to be viewed as more trustworthy than content pushed out by brands. That's probably why TINT found that brand messages are reshared up to 24 times more when they're distributed by employees. So, while the standard "opinions are my own" line in an employee's Twitter bio may have seemed like a red flag in the past, it's the reason why EGC is authentic.
Social media content is the most obvious form of EGC. Working with employees who already have a presence on social platforms – whether it be Facebook, LinkedIn, Clubhouse, or TikTok – can go a long way. But EGC can take all different forms, including blog posts, newsletters, podcasts, videos and photos.
Just as brands have turned to UGC campaigns to save money, EGC programs tend to be extremely cost-effective. Hard costs are small or nonexistent, making it a possibility for those whose marketing budgets are still recovering from 2020. The only investment EGC requires is time.
Here are some tips on how to get started:
Create a strategy. Define your goals, outline KPIs, zero in on your audience and determine the ideal channels and tactics.
Find your people. Identify off-the-clock content creators who are enthusiastic about their work. Then thoroughly vet all candidates and ask for input from others on whether those on your list are safe bets.
Identify key messages. Create content pillars that all EGC messages can revolve around.
Coordinate. Build editorial calendars and work with your ambassadors to coordinate content creation. If your EGC program consists primarily of Facebook, developing assets for your ambassadors to use can help encourage consistent engagement. If you're working with an employee who has a podcast or a blog, letting them craft the content for approval may work best.
Incentivize. Establish EGC as a part of your ambassadors' 9-to-5 duties and build an incentive program to keep people engaged and results-driven.
Measure. As with anything, measure as you go so you can zero in on how to be most effective with your EGC program.
The benefits of a well-run EGC program range from brand awareness and reputation to recruitment, referrals and new customers. As a bonus, an EGC program can even increase your participating employees' job satisfaction. By showing you value their individual talents and networks, and by giving them time to cultivate those things at work, you can build an even more devoted group of internal advocates.