Making Every Day Game Day
You know what your lucky "unwashed since that big win in 2007" game-day T-shirt smells like? Victory. As massive fans themselves, FNB wanted to emphasize their support of their customers' fandom and boost awareness for their new university fan cards. With freshly redesigned, now free-of-charge Visa Debit cards featuring Husker or Creighton University team logos, customers could carry the intensity and energy of the game in their wallets.
Take the Game – "Husker Football" :30 Spot
First National Bank has a history of putting its customers first. As the official banking partner for Creighton and Husker athletics, FNB can relate to fans who live for game day. Their freshly redesigned fan cards give customers the opportunity to take advantage of one-of-a-kind fan experiences, ticket opportunities, free checks featuring a university logo and no annual fee.
Insights
Imagine the unbridled enthusiasm of a fan witnessing Huskers' quarterback Eric Crouch evade three Missouri defenders to score a 95-yard touchdown – or watching Ethan Wragge of the Creighton Bluejays score nine 3-pointers in a row during an unforgettable 96-68 victory over Villanova.
FNB puts its customers first, so the next step was to extend that sentiment to its customers' fandom. The objective of the Take the Game campaign was to relate the FNB cards to the moments of pure exhilaration that fans live for.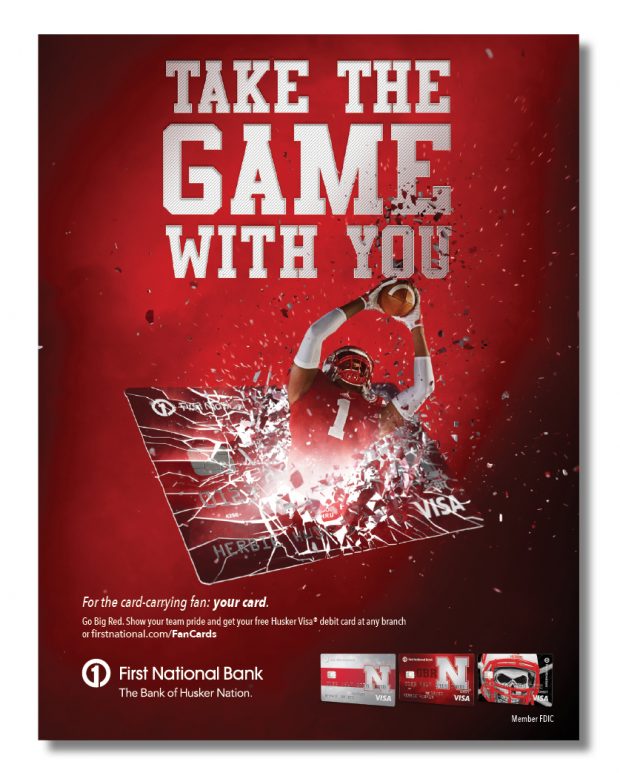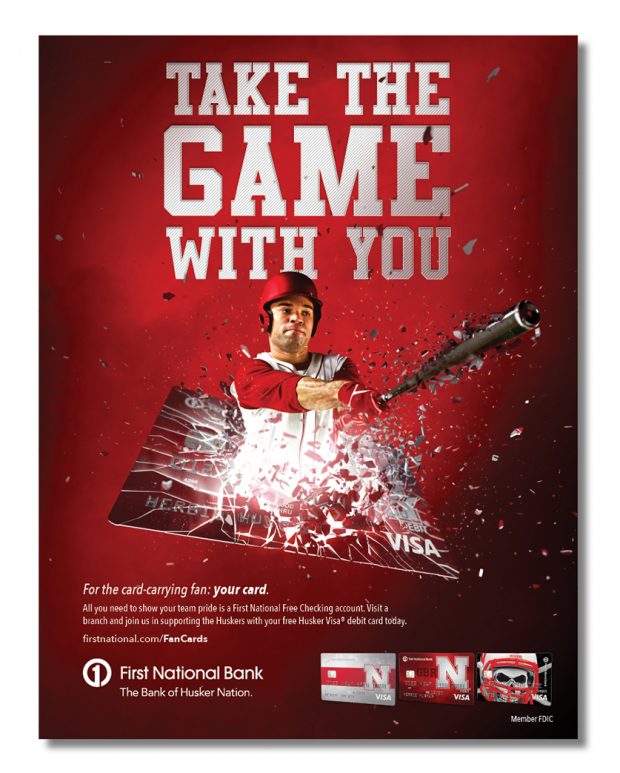 ---
Take the Game – "Creighton Basketball" :30 Spot
Execution
To bring the fast-paced action of the game to life, three 30-second spots were produced, depicting FNB cards as an embodiment of the most intense moments in sports. Players burst out of the cards and into an ethereal space while slam dunking a basketball or making an incredible one-handed catch. The energy of the game draws the players back into the card as it falls onto a restaurant table, positioning the FNB card as way for fans to re-live those edge-of-your-seat, adrenaline-filled plays every time they make a purchase.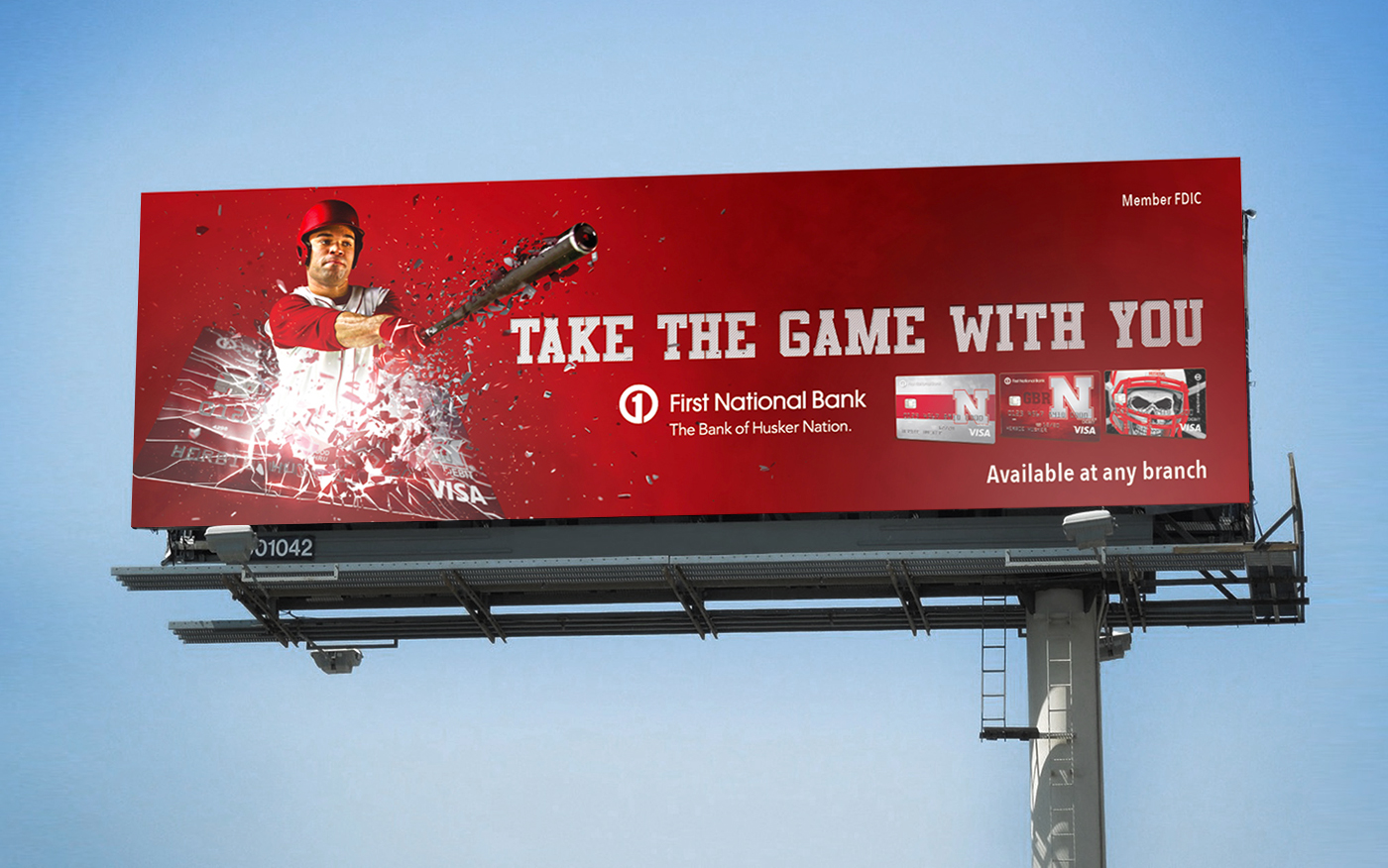 Take the Game – "Husker Baseball" Out-of-Home
Results
The campaign scored big with audiences, increasing requests for the Husker debit cards by 156 percent year over year. In addition, impressions of the spots exceeded industry norms. Total impressions in Omaha and Lincoln were 547,000, equating to an 83-percent reach and a frequency of 4. Or, as our fans might interpret the results – "TOUCHHHDOWN!"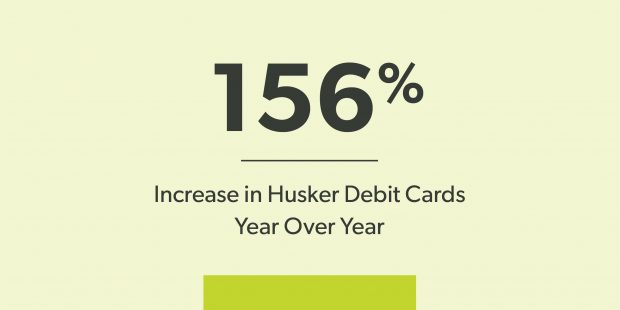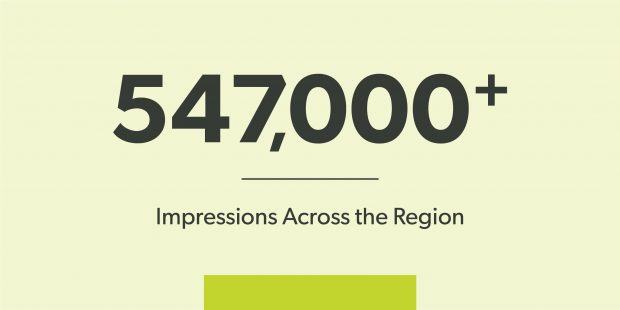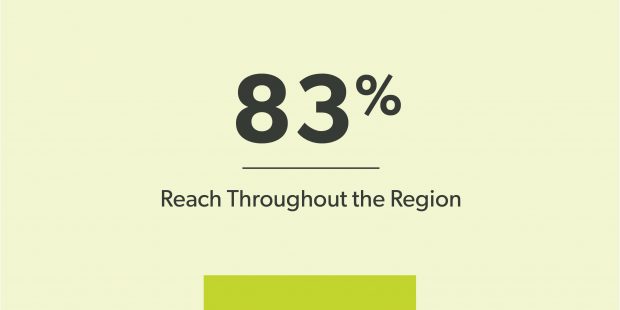 ---
---