Message Sucess | Case Study
College of Saint Mary (CSM) has always been a university founded on the belief that education should be accessible and affordable for all women. Which is why, while other colleges and universities continue to increase tuition, they decided to break the trend, go against the grain and reduce their tuition by 33 percent.
Background:
The initiative was five years in the making. The college was in the best place they've been in the last 20 years; enrollment was higher than ever. They determined that the tuition decrease was not only possible, it was the only way to truly provide an education for all women. It was not a decision they made out of necessity, but rather because it was the right thing to do. The challenge was, they needed to ensure that when the tuition announcement rolled out, the general population knew all of this. That's where Bozell came in.
The Bozell team studied the background, research provided by the CSM team and the current perceptions of the marketplace. From this effort came a comprehensive two-phased communication plan. The first phase was a stability campaign that didn't mention the tuition reduction at all. It simply showed how strong CSM is – both in its values and in the opportunities it provides all women. We knew that, before announcing a reduction in tuition, we had to be in-market with a strong message. This first phase served to put College of Saint Mary top-of-mind and set the stage that they are doing well in the business of higher education. The second phase announced the actual tuition reduction.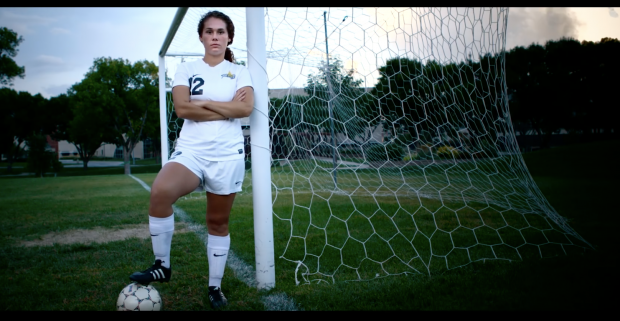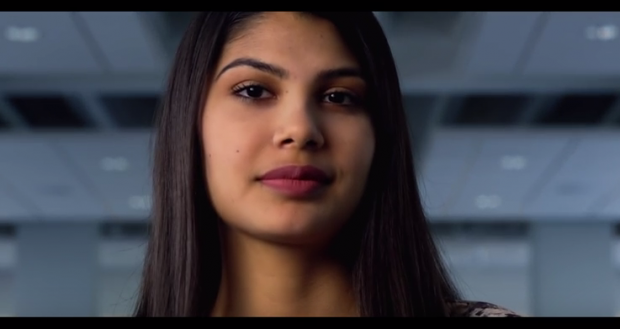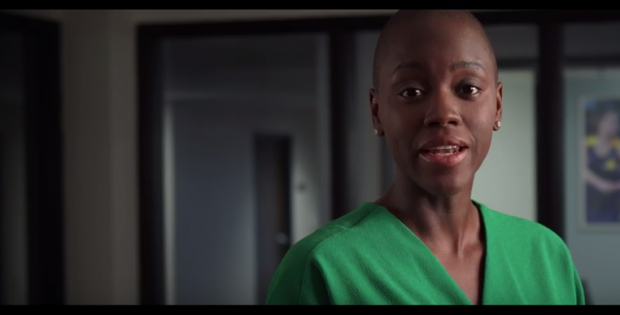 ---
Execution:
For both phases, we put together creative that featured actual CSM students, alumnae and staff. They are such a strong part of the college; it only seemed right that they share the message with the general public. We captured beautiful footage and photography of the women at College of Saint Mary looking and sounding triumphant and, at times, defiant. These stunning images featured scenes throughout campus including in the nursing labs, playing fields and library.
The first phase consisted of a television and radio spots, as well as an outdoor campaign, print ads and a digital/social campaign that included display ads (Choozle), Connected TV ads (YuMe) and social ads (Facebook). This phase ran for a month before phase two kicked into gear. For the second phase, we created television and radio spots, outdoor boards, and a digital/social campaign that included Connected TV ads (YuMe), social ads (Facebook) and search ads (Google AdWords). We also created a homepage takeover on the CSM website, directing them to an animated landing page that detailed the tuition reduction and what that meant for both potential students and current students. On this landing page, we featured a video interview of the college's president, Dr. Maryanne Stevens, RSM. The interview included her catalyst for the initiative, as well as some insight into her hopes for the future of CSM. This video was also shared socially.
The public relations objective was to support the integrated strategy for the CSM tuition reset through earned and owned media. To start, we interviewed key stakeholders and provided overall key messaging for internal, web, social media and traditional media, based on advertising creative direction: "College of Saint Mary is going against the grain." These included messages of leadership, strength and stability, as well as the term "reversing the trend" in place of "tuition reset" – a move we deemed necessary to help support the "Against the Grain" creative strategy. Our PR team developed a timeline strategy to have key staff deliver messages to internal audiences while keeping the external announcement exclusive to key media targets. We provided media coaching and sound-bite assistance to key spokespeople.


---
Results:
We executed a relationship-based announcement with the university's primary local media target and its key internal stakeholders, including students. The hope was to score an exclusive with the Omaha World-Herald (OWH) and then use it to "merchandise' the story with other local and targeted national media outlets, as well as through social media. The announcement was preceded by an editorial board meeting with OWH leadership, CSM leadership (including board members) and an OWH news reporter. A news release was distributed to key media outlets – local and national – simultaneously with the OWH's publishing of its story. Local media outlets received a customized invite to a media opportunity/announcement at the school. The strategy and message deck allowed the client to develop a 750-word editorial position on the high trending cost of tuition, gaining approval from the OWH as well as the opportunity for an editorial placement in the daily newspaper.
The campaign as a whole was tremendously effective. Just four days after the announcement of the tuition reduction, there were more than 25 TV, radio and print stories (including the front cover on the Omaha World-Herald) about the bold move, with 1.5 million impressions and an advertising value of nearly $100,000. Social media efforts in the first four days had a reach of nearly 1 million and gained more than 1,000 likes and reactions, and more than 200 shares. Stories also appeared in key national publications including, The Chronicle for Higher Education, Penny Hoarder, Hispanic Outlook for Higher Education, and Bob Johnson's Blog on Higher Education. Additional interviews were generated in a 15-minute segment by local TV station KETV.
Now a year after the initial launch, the story continues to attract attention. As more colleges and universities consider or undertake this effort, College of Saint Mary's success becomes a bellwether. In July, the Wall Street Journal reached out to College of Saint Mary for expert commentary in an editorial story. And the success goes beyond press hits, this fall's incoming class is the largest the school has ever seen and includes students from 28 states. 138 of these students are single mothers, 309 are first-generation students, and 328 students are considered to have high financial need. All of which are the direct beneficiaries of a reduced cost for an extremely high-quality education.
---