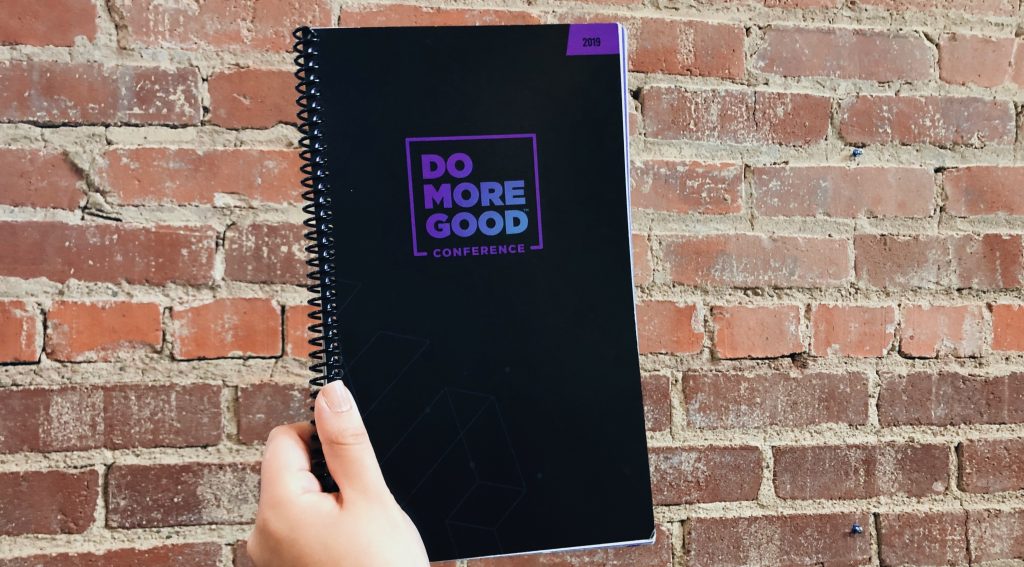 Last week I attended the Do More Good Conference in Lincoln, NE. Rand Stagen, the co-founder of Conscious Capitalism, was one of the speakers.
As I understand it, put simply, the world and its people used to be governed by religion and thereby compelled to "do good." Business was kind of a bad seed – it was Capitalism. A dog-eat-dog mindset was encouraged.
There is a belief among today's change agents that religion has dropped the ball – let's face it, they're responsible for a whole lot of wars – and goodness HAS to be led by business and business leaders.
The challenge is, how do you take what were historically the bad guys, the Capitalists, and convert them into do-gooders? Apparently, the answer is Conscious Capitalism.
And, in fact, we are seeing a lot of businesses move toward "good" in the form of opting to become B Corps*. Although the Fortune 500 are not yet ready to dip their own toes fully into that water – earning that B Corp status is not an easy task – they are showing their support by buying up all the B Corps they can. The very first Fortune 500 determined to win B Corp status has set their sights on a 2030 goal date – this is no short-term fix.
So, the future of good rides on the shoulders of business. If someone said that to me 25 years ago, I would have laughed in their face, but a lot has changed over the past few years. Business leaders have started to realize that a focus on the bottom line to the detriment of all else is no longer a winning formula. Companies are taking on worthy causes and showing real commitment, some start-ups are even forming around worthy causes, and one of those causes is the stakeholders in the company itself.
Here in the Heartland, that has been unfolding for a very long time. When I relocated here 20 years ago from the Northeast, I was immediately struck by our company mantra to "Pay rent for the space you occupy on this earth." If you'd ask about the mantras I experienced back east they would have been something more like "don't leave a dime on the table," very different philosophically. So, I have an advantage. I've had 20 years of a form of Conscious Capitalism. Our leaders don't need training in "doing good." It's how we live every day.
If asked about whether or not Conscious Capitalism has a chance of working, I would have to say that it does. Because the rest of the country is finally starting to catch up to its heart.
*Certified B Corporations are businesses that meet the highest standards of verified social and environmental performance, public transparency, and legal accountability to balance profit and purpose. B Corps are accelerating a global culture shift to redefine success in business and build a more inclusive and sustainable economy. (Source)