In a recent issue of our Thinking publication I wrote an article about location based marketing. This post provides further information on that subject.  When I'm traveling and I want to find a good restaurant nearby, I turn to Yelp. The other day I was out shopping and checked in on Foursquare and discovered a special offer from retailer down the street that drew me into that store for the first time. Our smartphones are always with us. And always on. And we use them to make our lives easier — as tools to help us locate and buy  the things we want and need. We also have a growing comfort level of buying things via our phones, as evidenced by the fact that US mobile commerce sales surged 91% in 2011.
THE STATS: As of September 2012
-85% of US adults have a cell phone and 45% have a smartphone.
-55% of US cell owners use the internet on their mobile phones; nearly double the number three years ago.
-50% of US cell phone owners have apps on their phones
-74% of smartphone owners use their phone to get real-time location-based information. That's up from 55% in May 2011.
-18% use a geo-social service to "check in" to certain locations or share their location with friends.
I've talked with a lot of local businesses and many think mobile marketing is too scary, too complex or too costly. Or that it's something only big retail chains with huge staffs and budgets can figure out and afford to do. While mobile marketing is still rapidly evolving, it's getting easier and more cost effective for a local business to be able to deploy mobile programs due to a growing number of easy-to-use services and tools.
Because mobile is the power channel and growth rates are staggering, it's in your best interest to begin a mobile program today lest you be left behind by your competitors or digital only offerings. A great place to start for local businesses is where the rubber meets the road — location based (or proximity) marketing. Build loyalty among your current customers, encourage trial and grow awareness. Consider using geo-social tools or local mobile advertising where you can apply geo-fencing or geo-targeting.
GEO-SOCIAL
Geo-social services are what the name implies, social tools that use geographic location as part of their offering. While location-based directions and information is accessed by all age groups fairly equally, a recent Pew study found that the use of some geo-social services, like Foursquare, skews younger.
It makes sense for many types of businesses (retailers, bars, restaurants, coffee shops) to use geo-social channels to offer discounts to entice customers to share where they're shopping and how good the store is with their friends. But not all location-based services — or their mobile apps — are created equal.
Foursquare


Foursquare, probably the most well known geo-social tool, was one of the first to exploit the notion of location-based check-ins in 2009. From a user perspective, Foursquare has an impressive base: As of September, they report 25 million Foursquare users.
Users who 'check in' at a business, event or place with their phone get points. Check in enough times and you get a badge from Foursquare, or become "Mayor" of that venue until someone bumps you out of the spot. Most members use the service in one of two ways: they either compete for badges and points without necessarily revealing their location, or broadcast their locations in the hopes that nearby friends will see the updated status online and join them at that venue.
For businesses, the social/geo/gaming aspect of Foursquare is pretty easy to plug into. You can offer the 'Mayor' a small gift like a cup of coffee or a key chain. You can also create promotions that involve more user participation, or branded "tip" lists for Foursquare users that reward checking in at certain venues or purchasing items from businesses.
Foursquare also has a list capability that lets a user compile a group of businesses that they like, such as "my favorite restaurants" and share these lists with friends. But end-users aren't the only ones that can benefit from lists. Businesses can also create branded compilations that can bring customers directly into their door, as well as deliver their brand in other ways.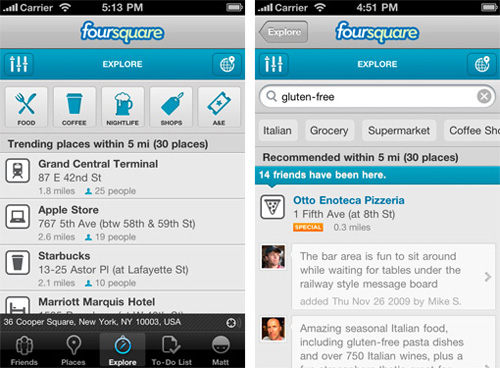 About a year ago Foursquare began a foray into Yelp's territory by letting users recommend a venue and give their own advice on what's good or bad about the venue. And this month, they rolled out a new PC homepage for users who aren't logged in that prominently features a search box. This signals that Foursquare is aimed at becoming more than just a friend finder, game and check-in app, it has its sights set on becoming a local search utility with much broader "mainstream" ambitions and appeal.
Yelp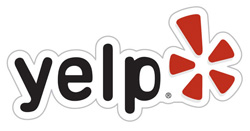 Yelp is all about peer reviews. For desktop users it's a local search tool. For mobile users it pulls results close to their current location while the Monocle feature lets users hold up their smartphone camera to see augmented reality overlays about the businesses in their line of sight.
Yelp's ease of use and vast number of businesses listed makes it an invaluable source of local information and its mobile client is simple and fast.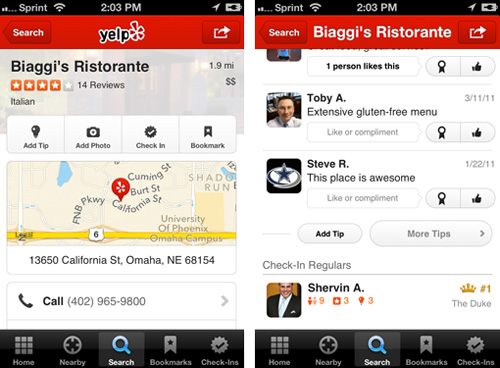 Until recently there was only one official way for businesses to interact with Yelp — buying yellow-page style advertising on the Yelp site. However, in an attempt to position itself more against Foursquare, Yelp has introduced check-ins for businesses, with very familiar-sounding gaming aspects: Users can become barons, lords, kings and queens of businesses, neighborhoods and cities, respectively. They can also see which businesses their friends have visited.
GEO-FENCING
If you're a business that wants to play in local mobile and not sure how, geo-fencing is one good way to start thinking about your options. From a marketing standpoint, geo-fencing refers to setting up a digital perimeter around a physical place (i.e., a store or shopping area). The crossing of the digital geo-fence by a consumer with a smartphone triggers an action — that action could be a marketing offer, such as a coupon or other special offer.
Placecast's ShopAlerts


Placecast offers a host of highly customized location based solutions. Businesses that enter their store locations, current promotions, and marketing calendars into the ShopAlerts platform can send limited-time offers to customers' phones via SMS, MMS, or push notifications. Placecast charges businesses a setup fee, plus variable fees based on the number of users and offers being sent out. They have more than 10 million registered users and more than 130 companies that have used their platform to run marketing programs, including Kohl's and Subway.
If you have a small budget or you just want to test the water, a number of mobile advertising platforms have recently launched geo-fencing tools that are aimed directly at small business owners. Here are a few tools that businesses of all sizes can use to reach out to consumers at targeted locations.
Moasis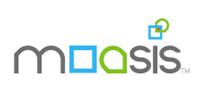 Moasis is a hyperlocal advertising platform that small businesses can use to communicate with mobile users who enter pre-defined geographic areas. Businesses can target consumers in a certain neighborhood, city, or even in the street blocks near their stores. Business owners bid for ad space just like they might with adwords management services, making it easy for advertisers to stick to their campaign budgets. Moasis ad rates typically run at $40 CPMs. Via StreetFight 
AdLeads


Business owners who don't have much time to set up their mobile campaigns can use AdLeads to start acquiring new customers in "less than 15 minutes." Retailers choose the neighborhoods, cities, states, or countries where they want their mobile ads to appear and use the ad builder tool to create their own ads in minutes. AdLeads funnels those ads to top mobile apps in the music, entertainment, utility, education, and gaming categories, and businesses pay only when consumers elect to hear more about their deals and promotions. Pricing varies depending on the criteria an advertiser chooses, however most merchants pay between 50 cents and $2 for each customer who signs up to receive their email offers. Via StreetFight 
Shopkick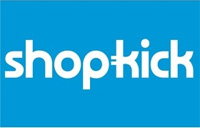 Although Shopkick is known for partnering with major retailers like American Eagle and Sports Authority, the mobile marketing platform also offers an option for local businesses looking to take advantage of geotargeted marketing. Cafes, bakeries, small restaurants, and local retailers can use Shopkick's "Signal" technology to reward customers just for entering their establishments. They can also send targeted offers to consumers shopping at neighboring retailers, as a way to lure them next door. Shopkick charges local merchants less than $100 for its tracking hardware, along with a commission fee based on the number of points that customers earn. Via StreetFight 
Pandora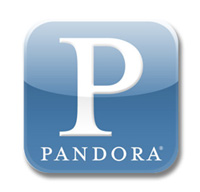 Pandora was one of the first internet radio sites. You choose the type of music and you listen for free. Pandora's pitch to advertisers is that its technology can cater to consumers with far greater precision than terrestrial radio — it can pinpoint listeners by age and sex, ZIP code or even musical taste — and that as it grows, many believe Pandora will effectively be the top station in many cities. With nearly 125 million registered users and 59 million monthly unique users spending an average of 2 hrs. 17 min. per day, it's prime for advertisers who want to target an 18-49 demo. And Pandora's mobile use has grown to about 55%. Pandora has also solidified its relationships with 23 automotive manufacturers to include Pandora in its new vehicles. Previously, advertising on Pandora required a huge minimum spend, but with increased competition from other internet radio sites and a growing focus on local advertisers, Pandora's minimum campaign costs start as low as about $7,500 per campaign.