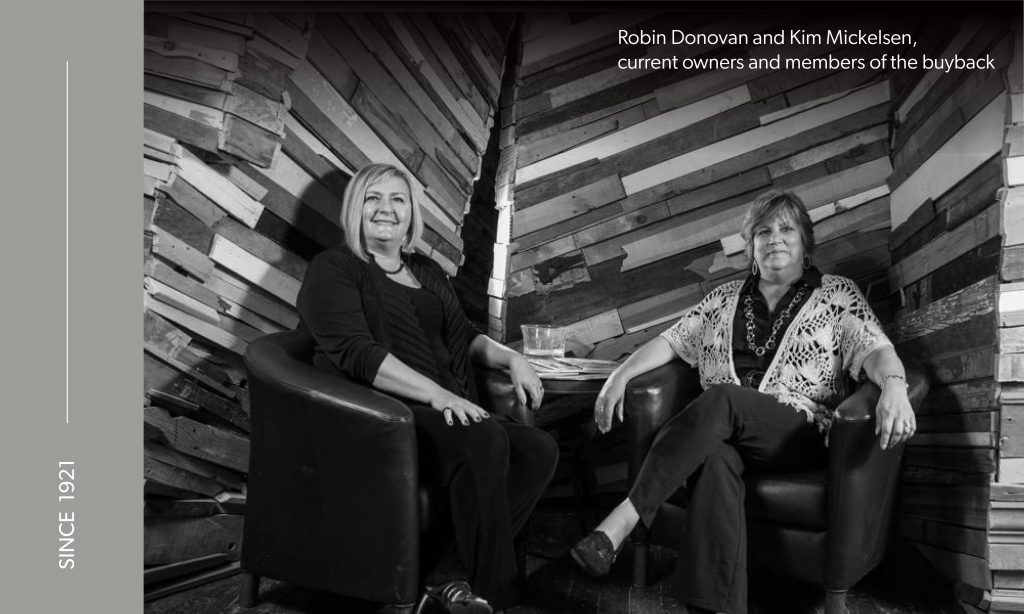 I recently read a Fast Company article entitled, "Three Essentials to Strong Agency-Client Relationship." Its tips include:
Remember why they hired you.
Overcommunicate and anticipate needs.
Don't neglect the relationship.
As I was reading the explanations for each, I realized that they all rolled up to one mantra that Bozell has been emphasizing for 100 years: Close to the Customer.
The meaning is twofold: It's not just understanding the end consumer but also understanding the client. It's being close to our customer (the client) so we can work together to be close to their customer.
Now I couldn't find any evidence that Leo & Morris actually used the words "close to the customer" but that is exactly how they managed and grew the business in those early days. I have heard countless stories of Leo taking red-eye flights around the country in order to maximize time face-to-face with the clients. Morris' memoirs tell stories of canceled vacations in order to assist a client through a crisis.
Fast forward to the 80s and 90s and you can find "close to the customer" being mentioned by Chuck Peebler, David Bell (both former CEOs) and the majority of Bozellers whenever they discuss the business. In this era, when we were a large national and international agency, being close to the customer frequently meant literal proximity.
A 1986 New York Magazine article stated:
What is the shop's secret weapon? It's "close to the customer," boasts a series of ads the agency has recently run, reflecting its down-home approach to the business. The ads point out that BJK&E has eleven full-service offices—giving it broader coverage than any other agency—and eight regional buying offices, "so that buyers don't purchase 50 markets long-distance a few times a year but, rather, two or three markets that they're in constant touch with every week," says Peebler. "'Close to the customer'—that phrase that brands us—is a precise metaphor for who we are."
As we moved into the digital age, and proximity became less imperative, "close to the customer" remained a core value. So much so that in 2001, when the Omaha office learned that Interpublic Group was going to acquire True North (our parent company at the time) and they were planning to consolidate all the Midwest offices, a group of executives jumped into action to tender a buyback of the founding office of Bozell. They made this leap in order to remain close to the customer and maintain the culture and priorities we hold dear. In the end, they just wanted to be people working with people.
Today, two of the four executives that bought us back are still owners – Kim Mickelsen and Robin Donovan. And staying close to the customer is more important than ever. For our clients, it means a strong relationship rooted in trust and partnership. For our clients' customers, it means understanding what the audience is saying, feeling and doing – not just in general, but at the intersection of their life and our client's brand.
Bozell was named the Small Business of the Month by the Omaha Chamber of Commerce in December 2019. During that interview, Jackie Miller (our CMO and part-owner) stated:
"In advertising, to provide good customer service means that we must make our clients' business our business. At Bozell, we call that being 'close to the customer.' We constantly work to deeply understand our clients' business objectives, industries, market opportunities and consumer needs and expectations. If we aren't solving business problems, we aren't doing our job. This philosophy is exactly why we have 60-plus-year relationships with clients like the NCAA Men's College World Series and First National Bank of Omaha."