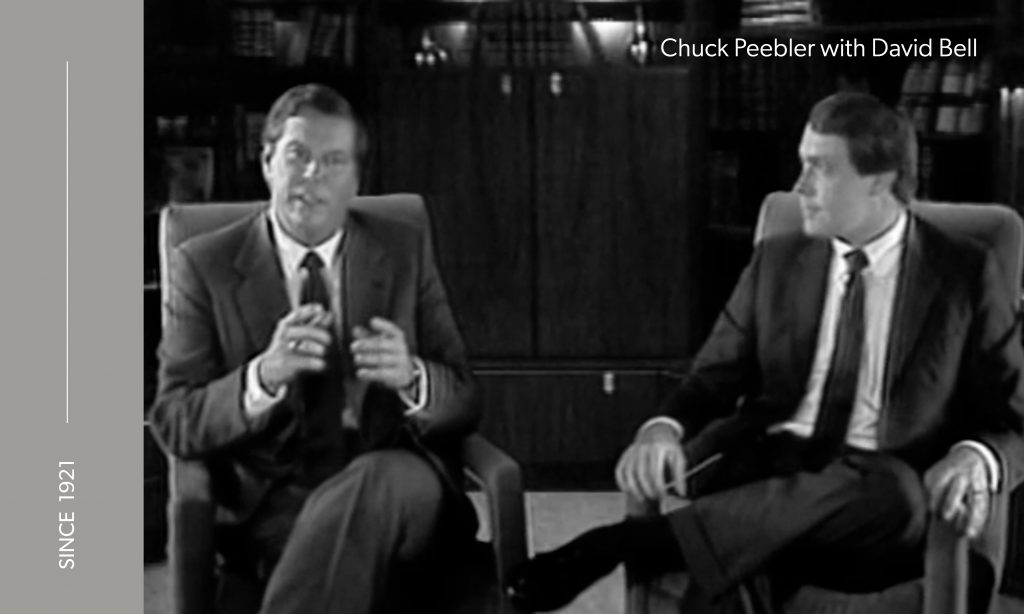 By almost all accounts, 2020 was a devastating year for the ad industry. According to Forrester, ad agencies lost nearly 50,000 jobs globally – that's more than double what was lost in the 2008 recession. (Source) And while the industry is still working to come out the other side and find "the new normal," one thing is certain – we must adapt or we die.
"The only way you stay in business for 100 years is by embracing change," said Kim Mickelsen, Bozell CEO. "Bozell has weathered national disasters from the Great Depression and World War II to COVID-19. We started in print advertising, evolved with radio and TV, and were connected to the first-ever digital ad in the 90s. Now, we are fully immersed in omnichannel strategies."
To keep the lights on for 100 years, you can't stubbornly hold on to the past. At Bozell, we adapt so we can help our clients stay relevant and outpace the competition. While our founders certainly embraced change in their work, this lesson was truly engrained in us by Chuck Peebler, our former president and CEO.
Peebler knew a thing or two about having vision. When he took over Bozell from Morris Jacobs, his father-in-law, in 1965, the company had annual billings of $20 million. By the time we were acquired by True North Communications in 1997, annual billings were $4.3 billion – and Bozell was among the world's largest advertising agencies.
He spent more than three decades pushing for change – new ideas, new people, new normal. The status quo was never good enough. In the 70s, Peebler led the charge to broaden the idea of services an agency could provide to help a client: "No longer should it simply create ads and write publicity releases. It might, for example, be involved in doing research to determine what a company's problems are and how to solve them." (Omaha World-Herald, 12-20-1978)
David Bell – who joined Bozell when his Minneapolis business was acquired in 1974 and became CEO in 1995 – once described Peebler as being "particularly skilled at integrating businesses that he had acquired into Bozell by being open to new ideas and talent." (Source)
He wanted people that were forward-thinkers and not willing to settle. Peebler once said, "The people who came here were attracted by our growth. To be lackluster is not good enough for them. They decide they would rather be on a winning team."
An excerpt from the same 1978 Omaha World-Herald article provides an example:
In seeking agencies to buy, Peebler looks for vitality in the key individuals involved. Given the greater resources of a larger agency, would they be able to achieve business growth?

In one case, B&J had an office that was stagnant, although profitable. In an effort to achieve growth, B&J negotiated to buy another agency, one whose principal officers were young and ambitious, in the same city.

The merger was on the verge of completion when the young tigers decided they would be held back by working with the existing B&J office.

"Our solution was to give our office in that market – about $3 million in billings – to its employees, free of charge," said Joseph Caggiano, vice chairman of the Bozell & Jacobs board.

The former B&J office is still in business and profitable. The new B&J office 'is exceeding the growth goals that were set,' he said.
Even after decades in the industry, Peebler knew that being complacent wasn't an option. In the 90s, he pursued an early stake in DoubleClick, the internet advertising company that ran the first digital ad and was eventually acquired by Google for $3 billion. (Source)
Today, "embrace change" continues to be one of our core tenets. Innovation and new ideas will be vital to succeeding in the next 100 years. That's why last year, we developed a new, proprietary platform called 360 Listening that helps our clients better understand their target audience by cross-referencing insights from search, social and news listening. It allows us and them to stay ahead of trends and create meaningful, engaging content.
It's also why, right now, we are in the beta stage of a new business model that we plan to fully launch in 2022. Our goal with this new approach is to combat the client-agency partnership struggles that have become too common including fragmentation of strategies and ideas, the feeling by clients of being nickel-and-dimed, and lack of focus on the clients' business results. We can't wait to share more with you in the next few months.
But we know we can't sit back on our laurels. As an agency, we believe that we must become fluent in the latest and greatest, and then get ready to move on because the astonishing revolution of today has a replacement on the horizon.