Honey is the 11th fastest growing category in the supermarket, and Sioux Honey wanted to capitalize on that growth. When we looked at the demographics of those who purchase Sioux Honey, it was confirmed that the underperforming age group was the millennial generation.
This made it clear to us that the potential benefits of modernizing the brand included enhanced brand recognition among a new audience, which could lead to an influx of social media followers and ultimately increased honey sales in the long term. This research helped us to focus our branding efforts into the Share a Little Sweetness Tour – a 10-week, 9,000-mile road trip to get face-to-face with our customers and potential customers, by participating in community events and performing random acts of kindness along the way.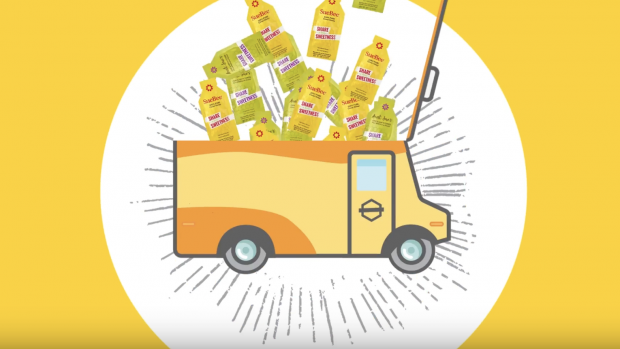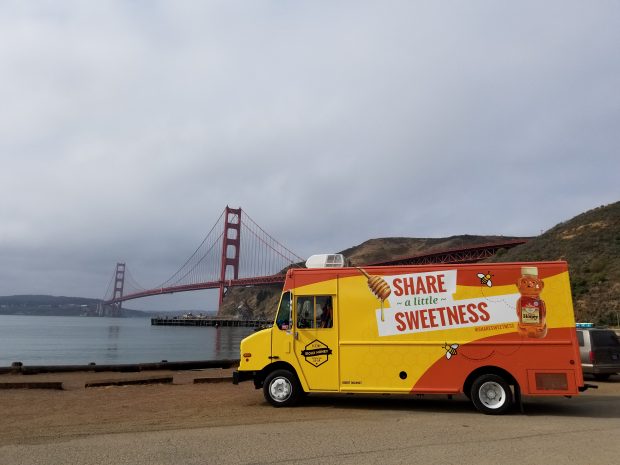 ---
We designed and produced a more modern Sioux Honey Association Co-op look with a new co-op logo and packaging. This younger look and feel was then translated into the Share Sweetness Tour props including the wrapped sampling truck, tent, interactive photo booth, recipe booklets, sample packets and more. In addition, we planned the trip to focus on millennial-centric events and cities – specifically young mothers and their families.
The Tour kicked off in Omaha, Nebraska, at the NCAA Men's College World Series in July. Then over the span of 10 weeks, the tour traveled the Midwest and West Coast, stopping at 31 retail stores across 8 states. The Share Sweetness crew attended community events and encouraged and executed acts of kindness throughout the tour, based on the unique needs of the communities they visited.
These acts included sharing sweet notes with children at the Colorado Children's Hospital and incoming freshmen at the Air Force Academy. More random acts of kindness included delivering homemade dog treats to the San Diego Humane Society and holding diaper drives for those affected by Hurricanes Harvey and Irma, in collaboration with the Texas Diaper Bank and the Diaper Bank of Central Florida. The tour also assisted the Sedona Fire Department, Phoenix Rescue Mission, and first responders of California wildfires.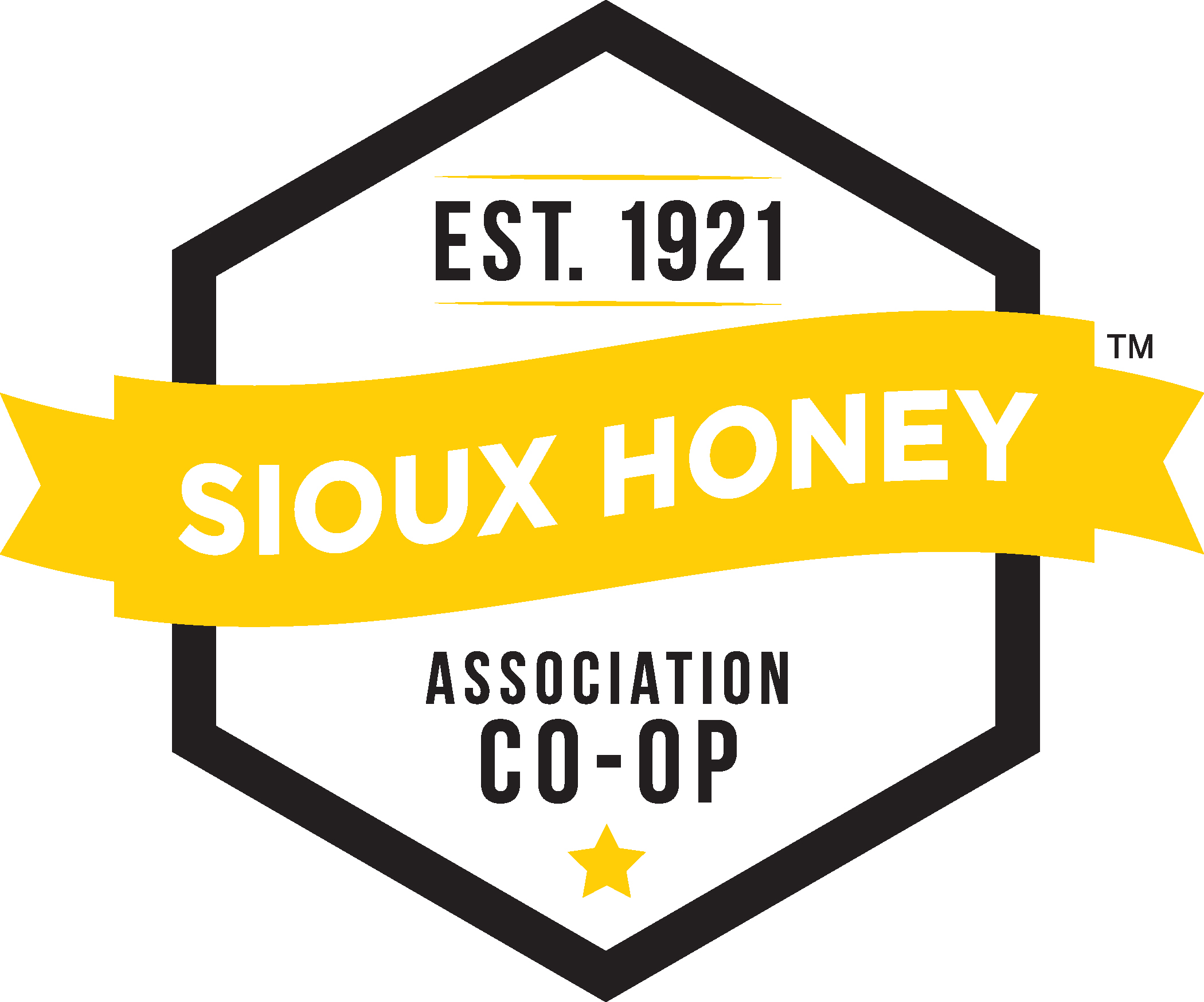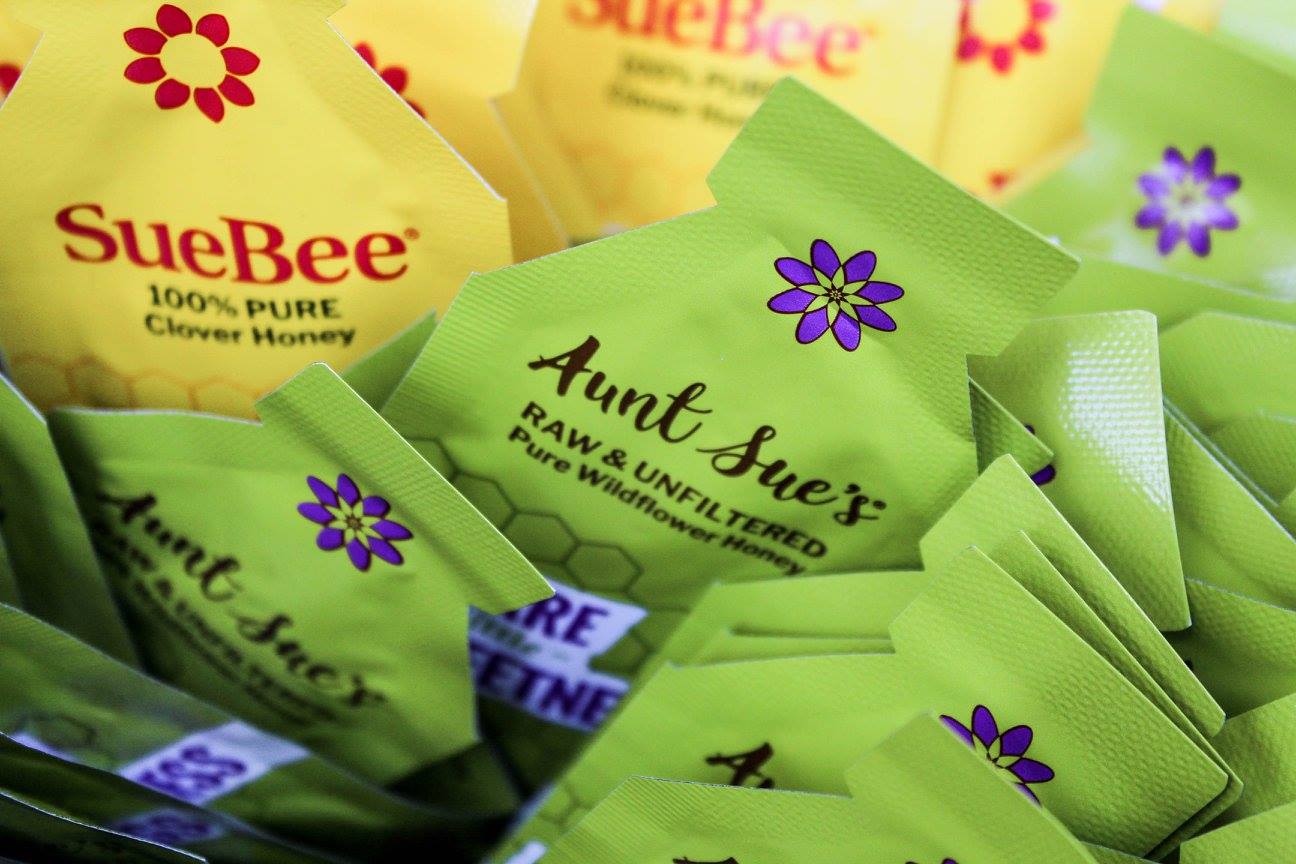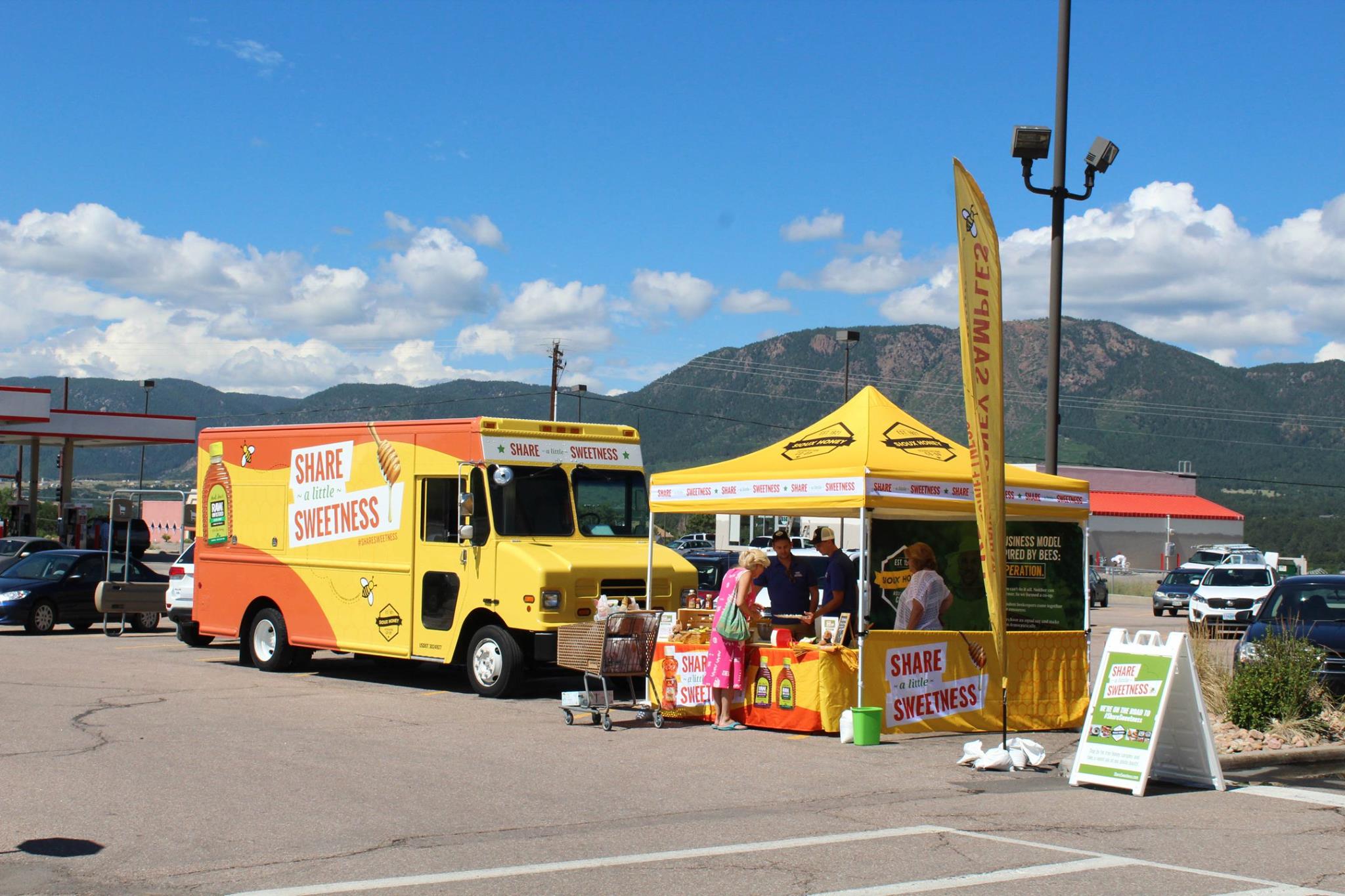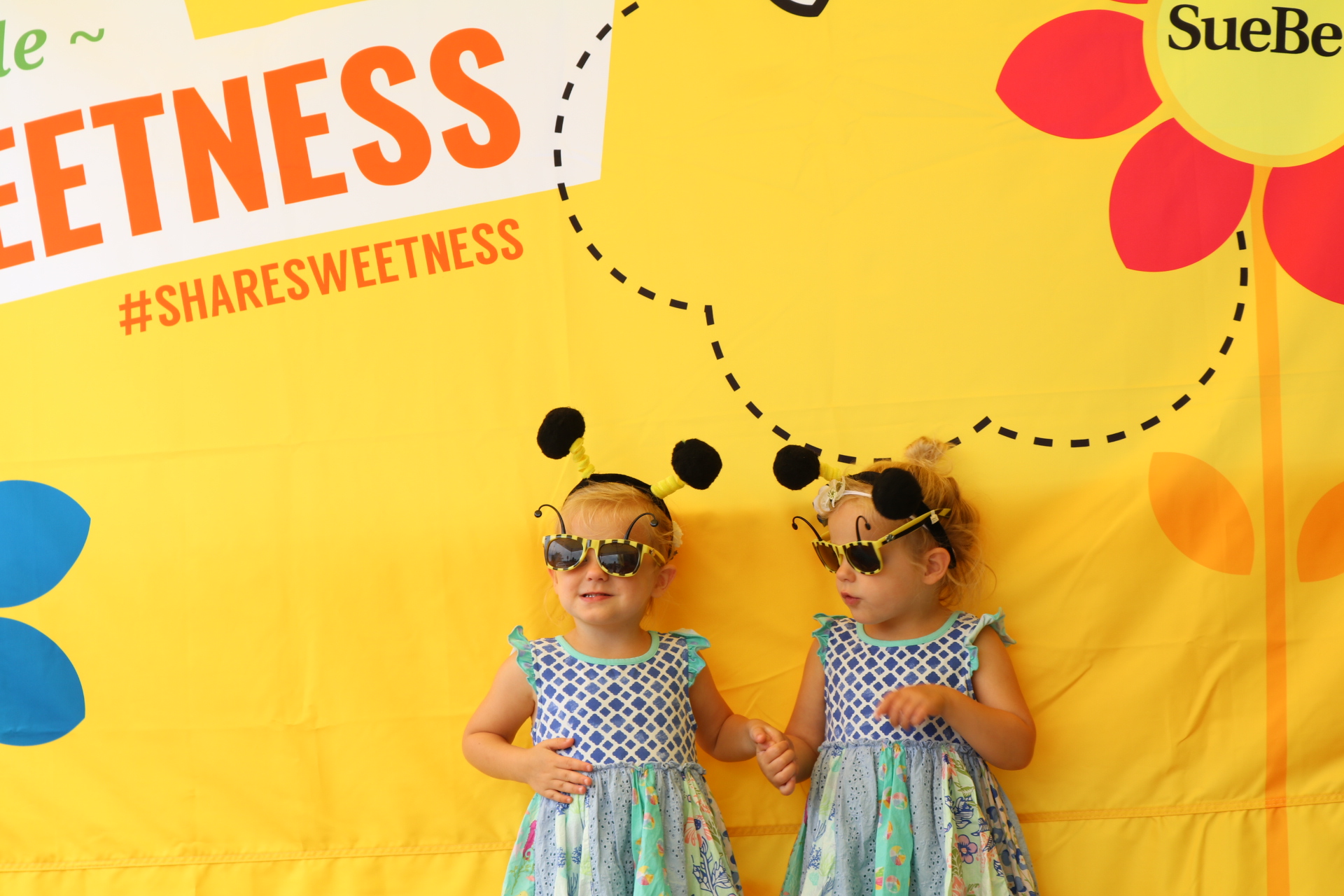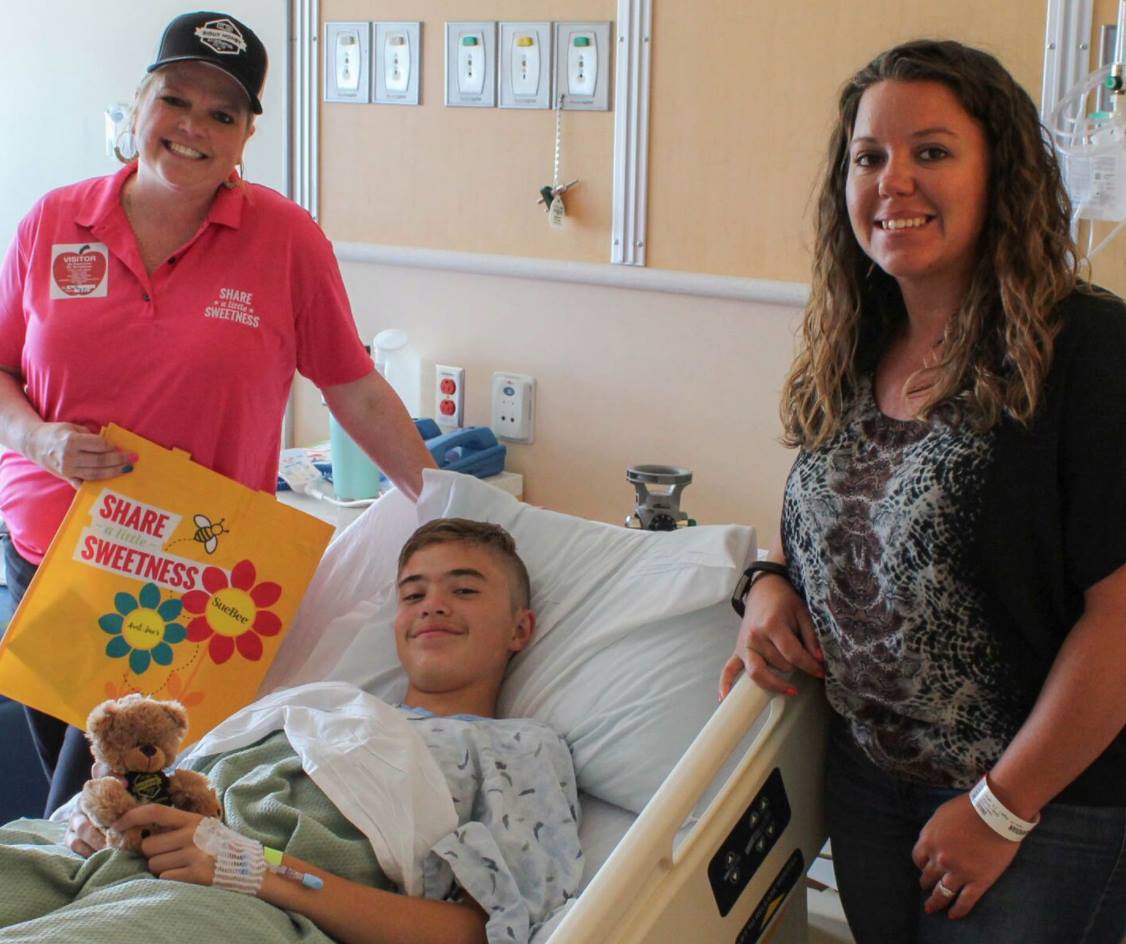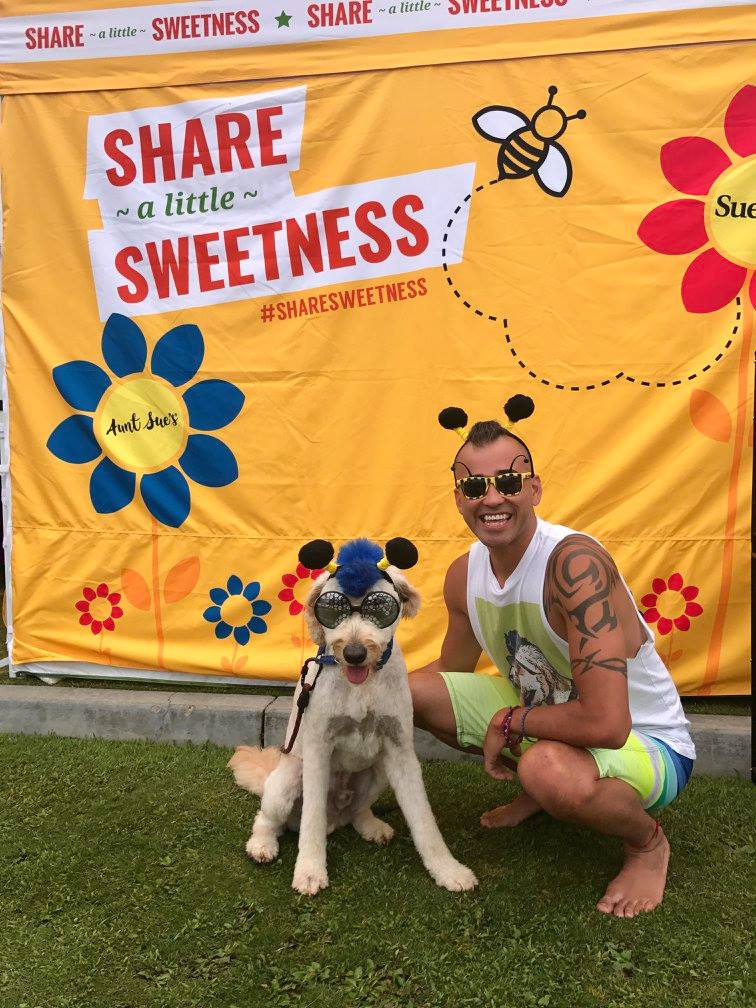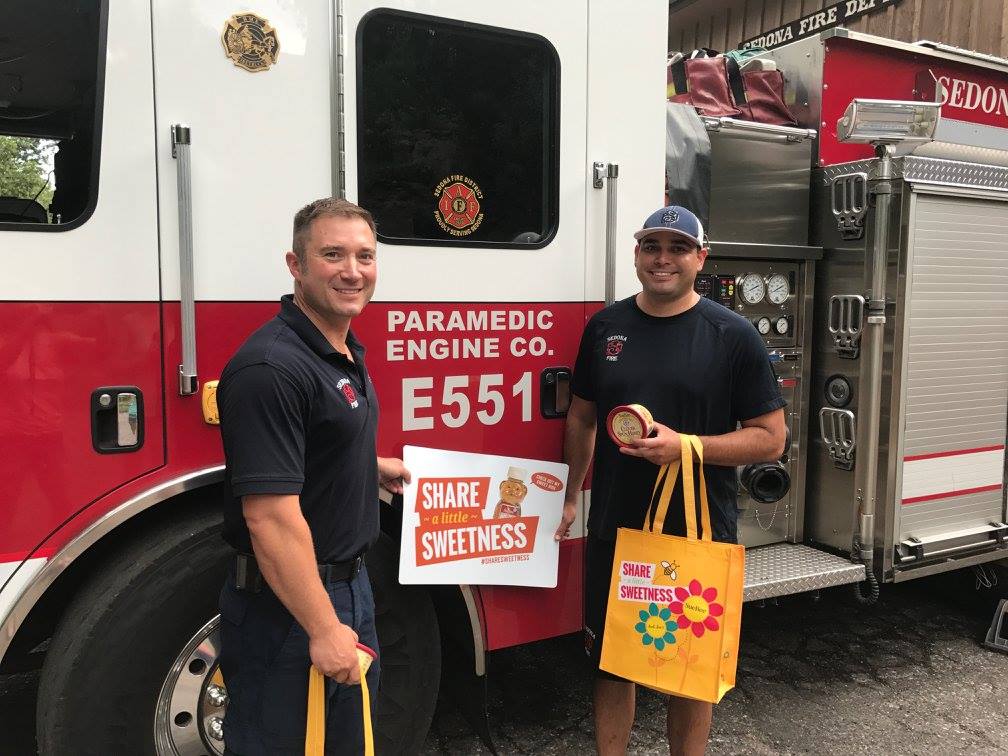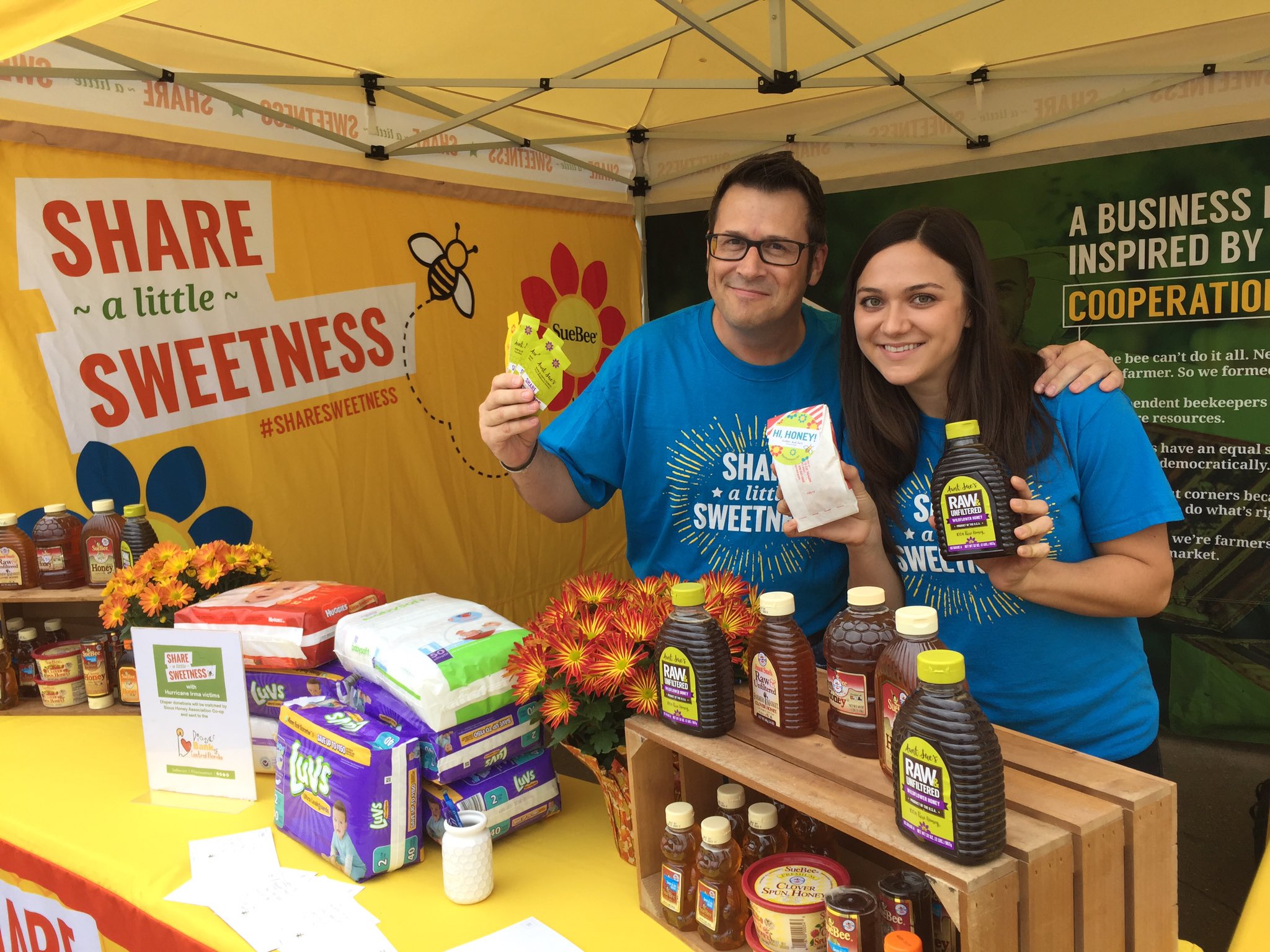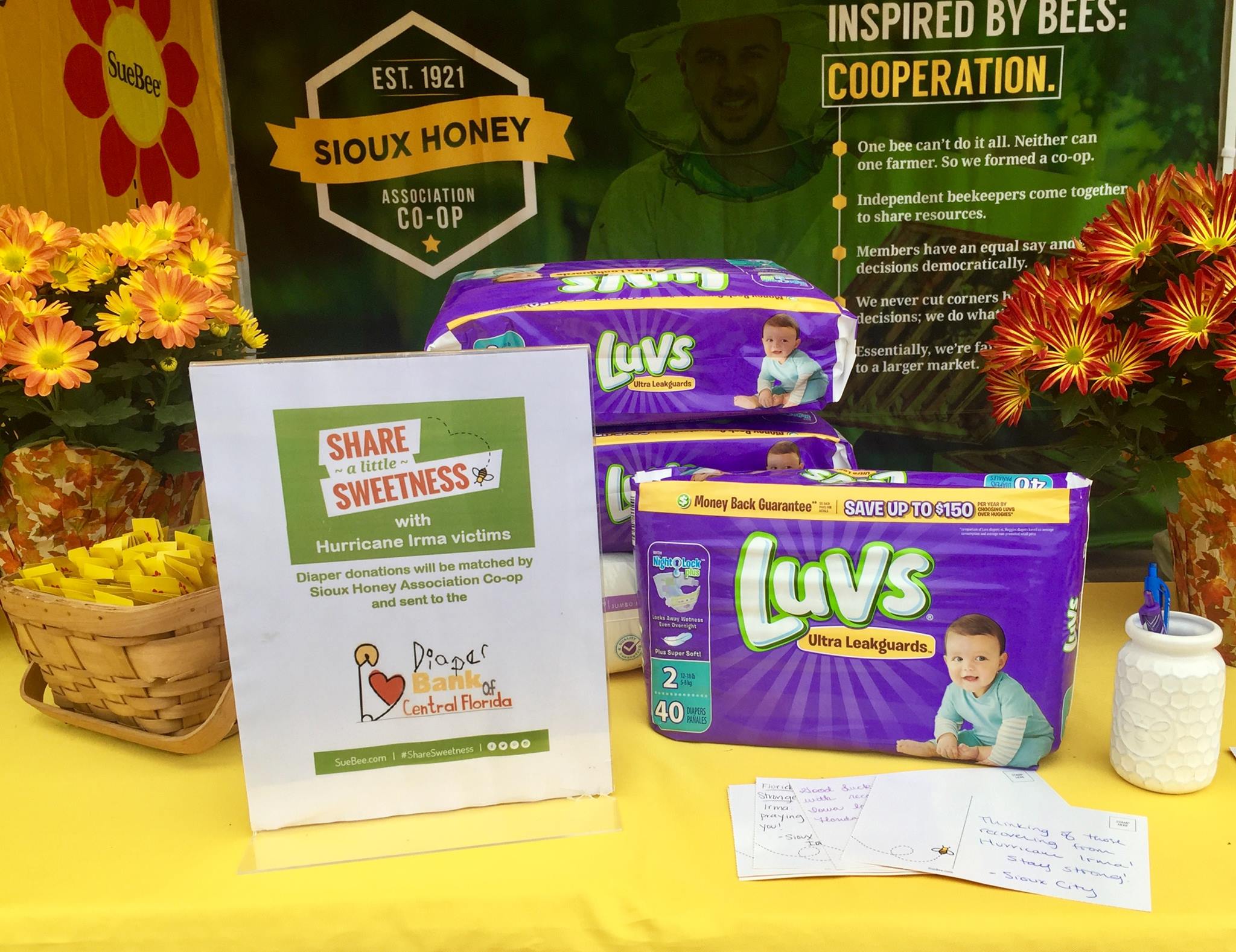 ---
On the road, we focused on traditional public relations tactics, social media strategies, and organic outreach efforts. In addition to journaling all road trip experiences, we engaged and encouraged followers to share their own acts of kindness and shared them on Sioux Honey social assets with the hashtag #ShareSweetness.
In select markets, media outreach efforts resulted in television coverage on NBC 7 in San Diego and KTIV4 in Sioux City and radio coverage on Mix 106.5 in San Jose and KXL 101 in Portland. These traditional media efforts combined with social media strategy, including engaging Tweets, Instagram posts and promoted Facebook posts, as well as capitalizing on real-time social opportunities, including trending events, were shared on Facebook, Twitter, and Instagram to engage the millennial audience.
The inaugural Share a Little Sweetness Tour generated 7.5 million impressions and reached one million consumers. The tour distributed thousands of samples, and built genuine connections with potential buyers. Across all Sioux Honey social media assets, the tour contributed to a 98 percent increase in social impressions (more than one million), a 307 percent increase in engagements (nearly 18,000), more than 4,000 link clicks and nearly 2,000 new fans. The tour provided impactful insights into the relationship between experiential marketing and a public relations campaign, clearly confirming that engaging directly with consumers had a substantial community engagement impact.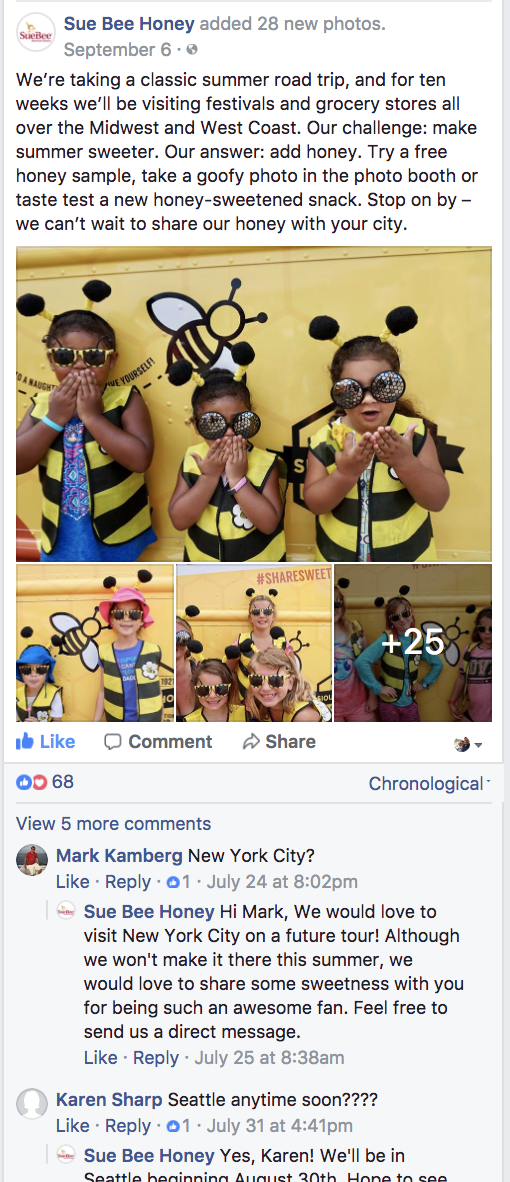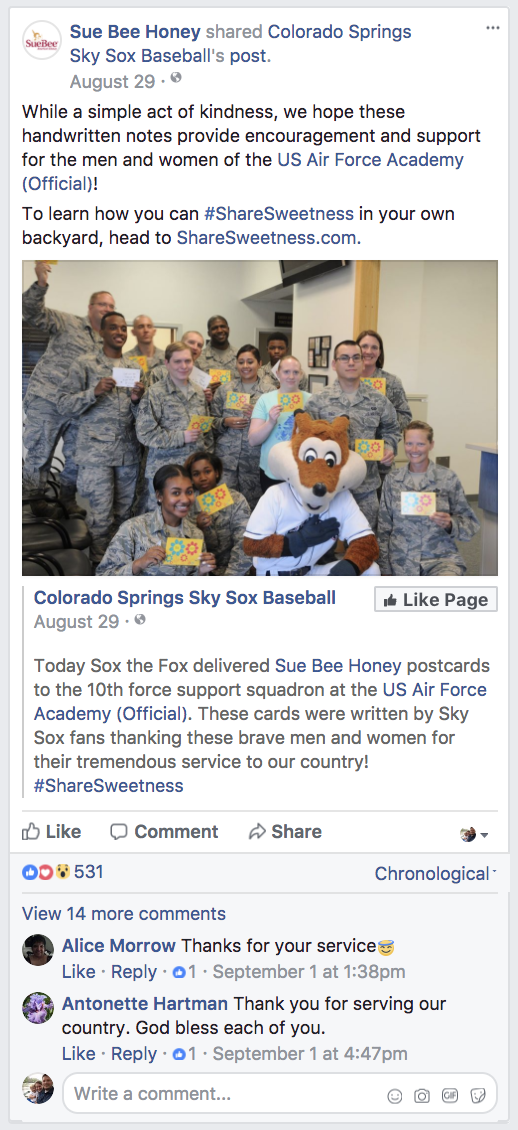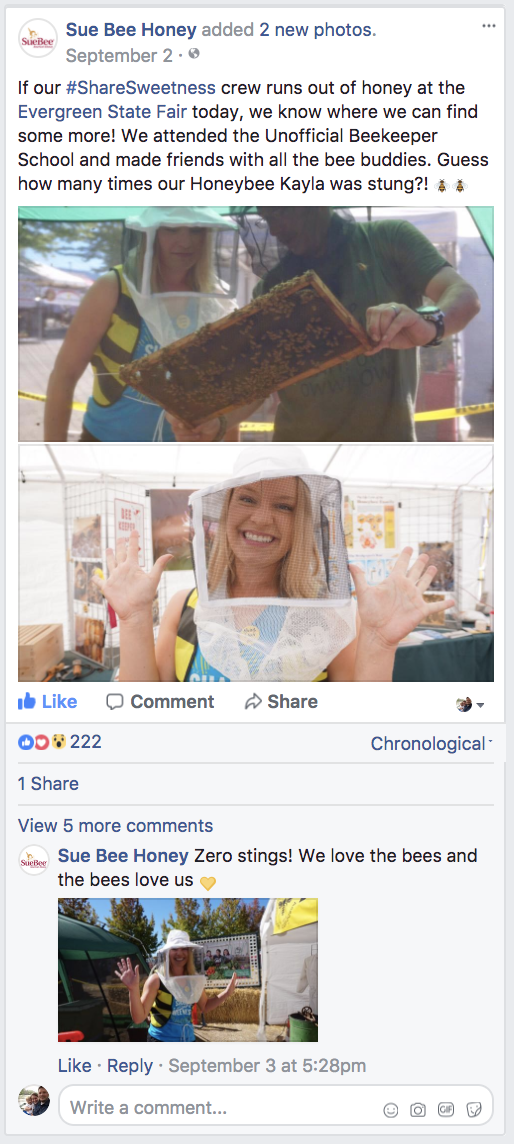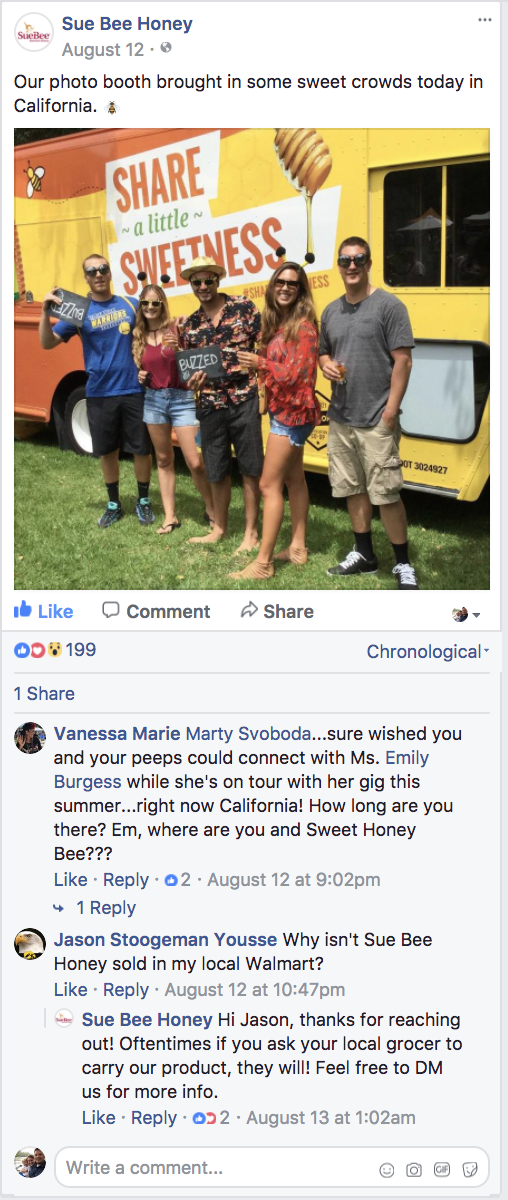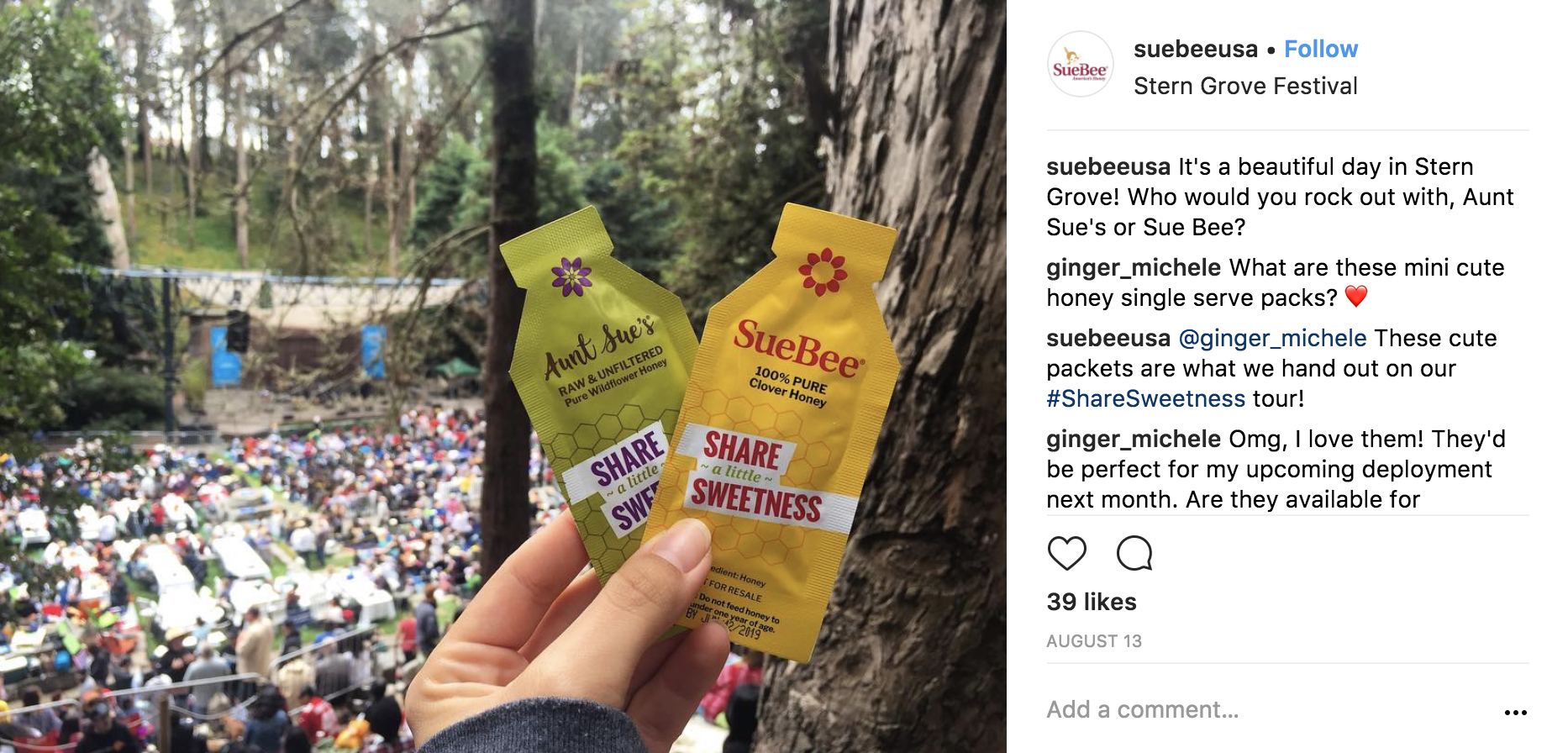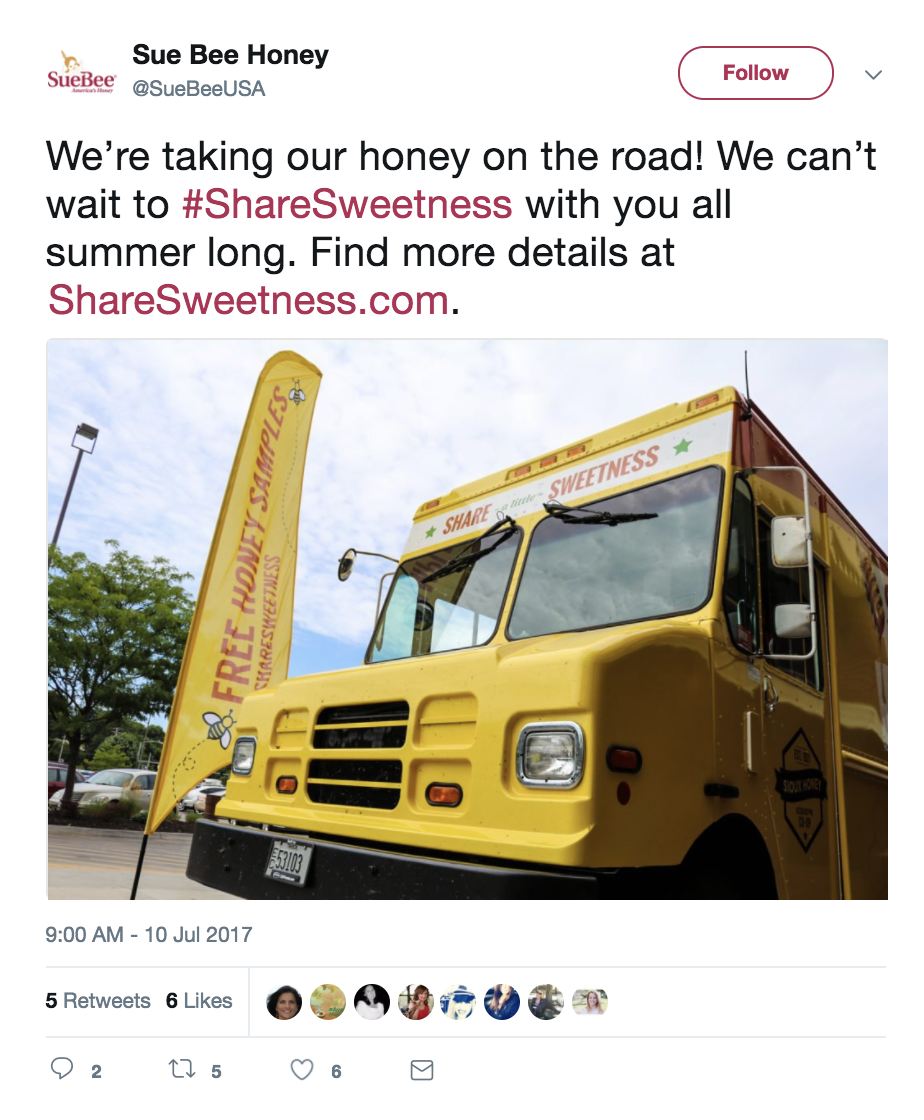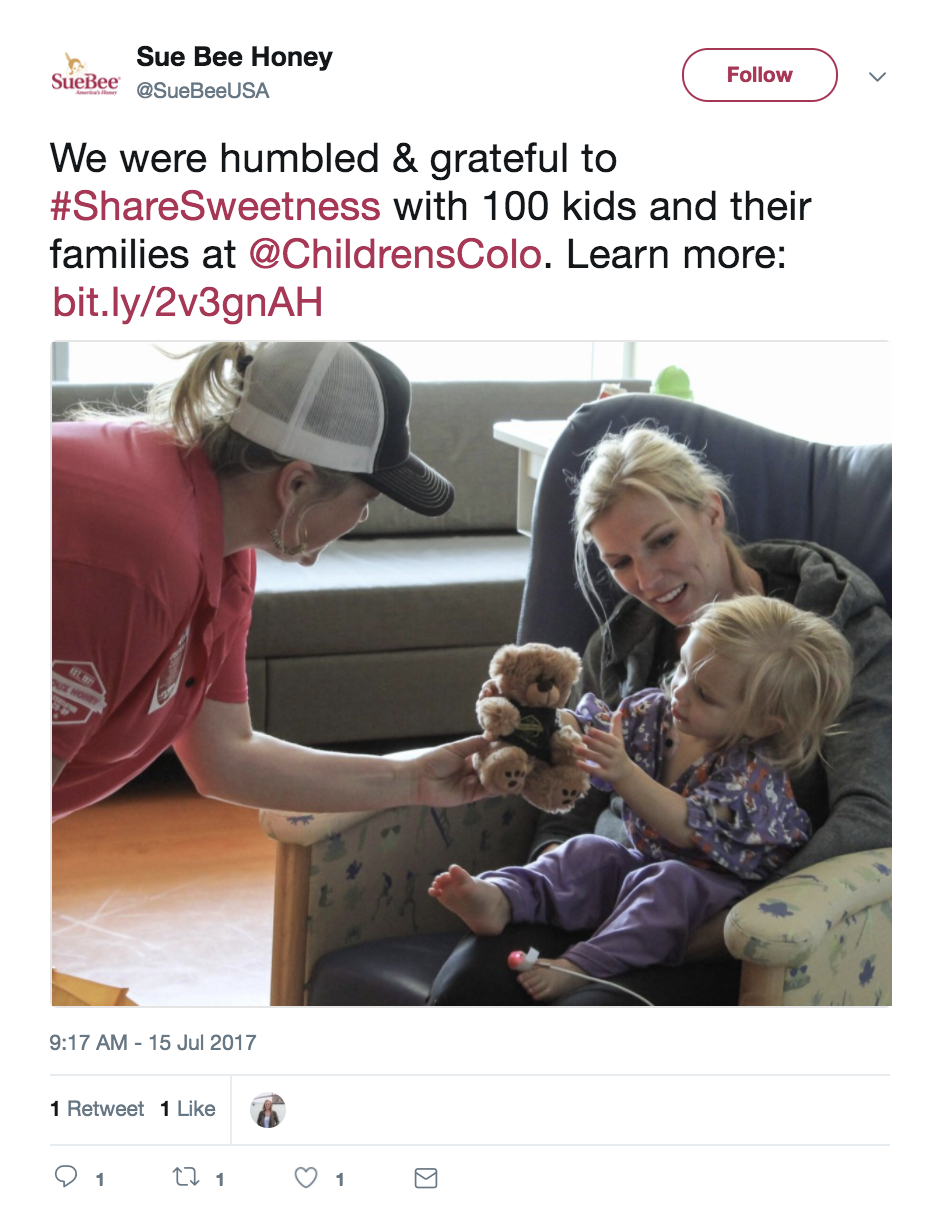 ---
---