"Learn By Doing"
In a cluttered category, Nebraska Wesleyan University (NWU)—a small liberal arts college in Lincoln, Neb.—had difficulty getting noticed with its minimal marketing budget. So Bozell was tasked with helping get prospective students to visit the undergraduate admissions website where they could learn more about the university, schedule a tour and apply. To do this, executed Bozell's Branding Inside Out process, and discovered their biggest advantage was experiential learning.
From this insight, we created a full marketing campaign using a symbol of the NWU student, a yellow backpack. By utilizing the backpack in situations where students will gain experience, such as on a stage, in a boardroom or in a hospital, we were able the point across immediately.
At the conclusion of the campaign, the results showed that more than 5,000 prospective students visited the website, increasing visits by more than 300 percent and new visitor numbers by more than 50 percent.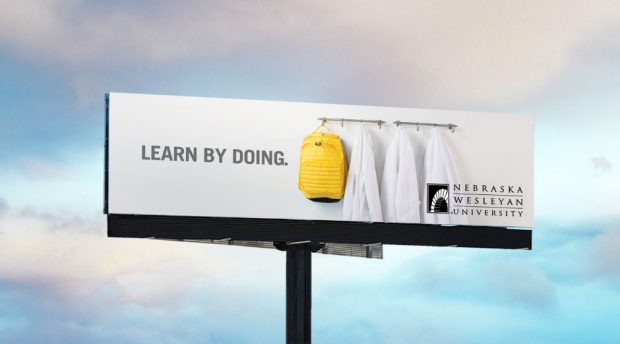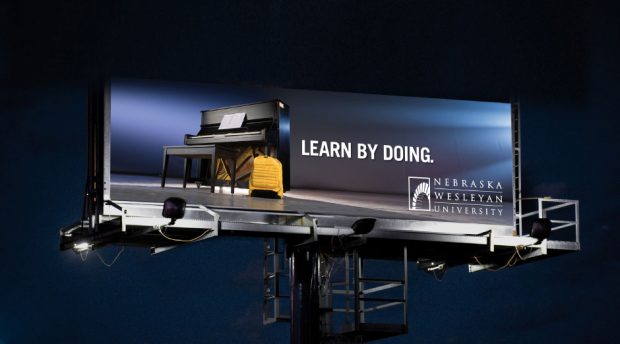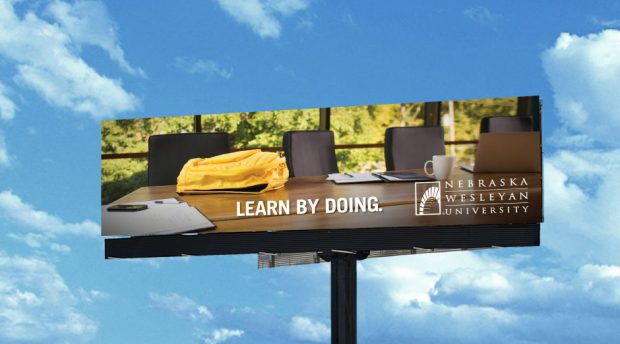 ---
---