A Magical Announcement
Only about 60 percent of eligible children in the state of Nebraska actually have their wishes granted. It's not because they can't be granted; it's because Make-A-Wish Nebraska never hears from them.
Karis' Wish :30 Spot
Insights
Nebraskans will do just about anything possible to help someone in need, especially a child who has been diagnosed with a life-threatening illness. And there's really no better way to convey the true joy of a wish than to see it in person. So, in an effort to help drive engagement in Nebraska, we needed people to get involved.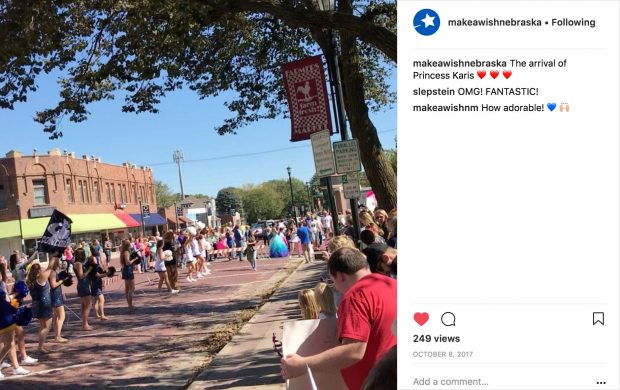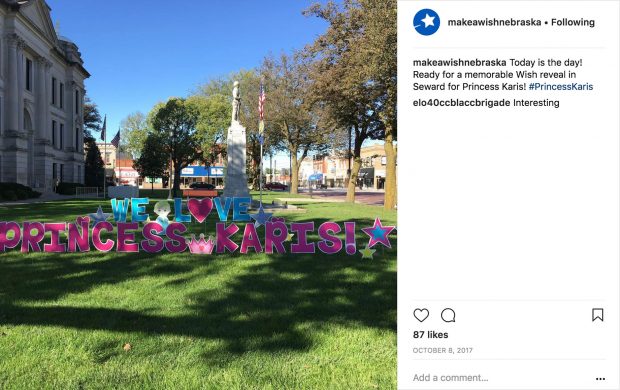 ---
Execution
Karis is a 5-year-old who lives in the small, rural town of Seward, Nebraska. Having been diagnosed with acute lymphoblastic leukemia, Karis' wish to go to Disney World was about to be granted. But instead of just telling her, we helped Make-A-Wish show her by turning downtown Seward into a whimsical Disney parade to announce that her wish was coming true.
Phase 1 of the campaign focused on getting people to the event, which was promoted on Facebook and through Seward and nearby community media stations. And it worked. Supporters flooded the event, lining the streets, cheering and holding homemade signs as Princess Karis paraded through the town. The mayor of Seward gave her a magic wand to the city, and Prince Charming informed her that she was going to Disney World. She was pretty happy, to say the least.
With photos and video footage from Karis' parade, Phase 2 began. TV, radio, digital and print ads, as well as social posts, were created to share the event and the Make-A-Wish mission. A Make-A-Wish Walk of Fame was also created out of star-shaped ground clings that featured different Nebraska children whose wishes had been granted.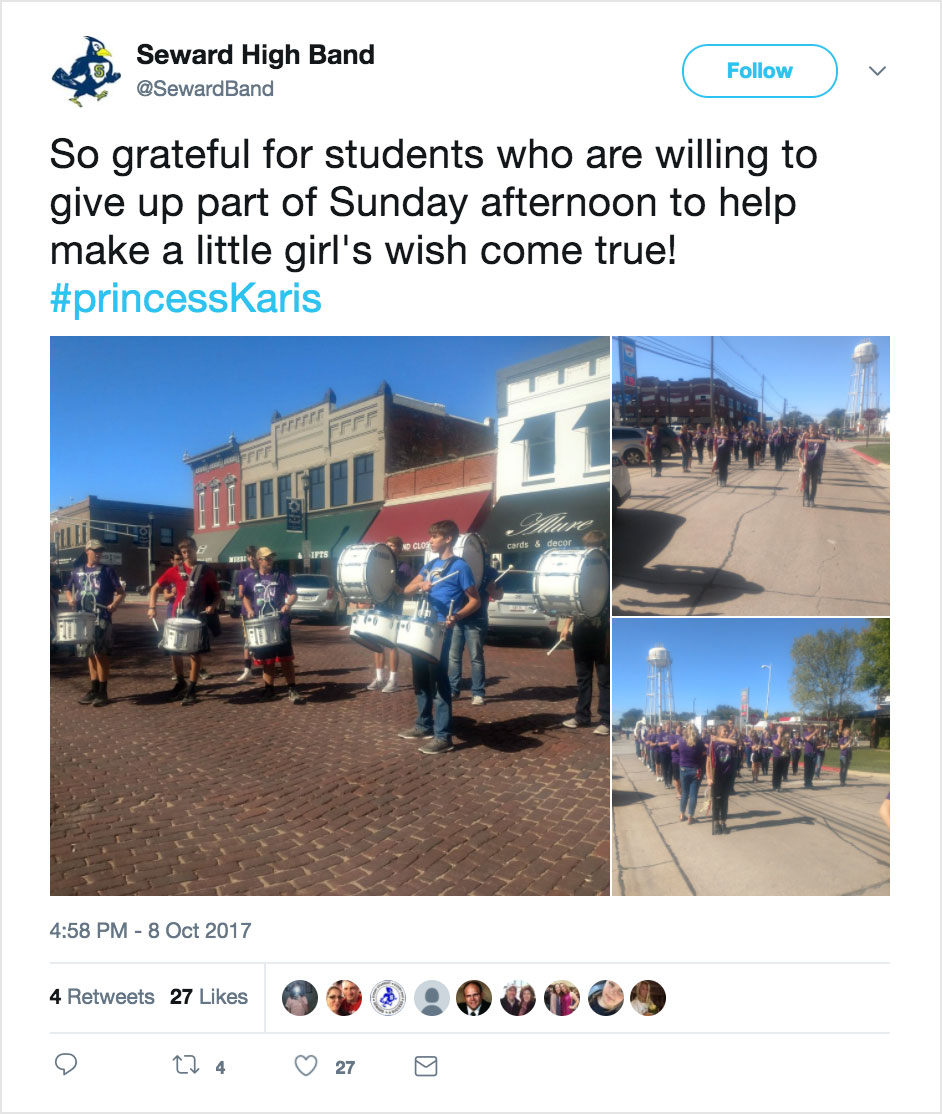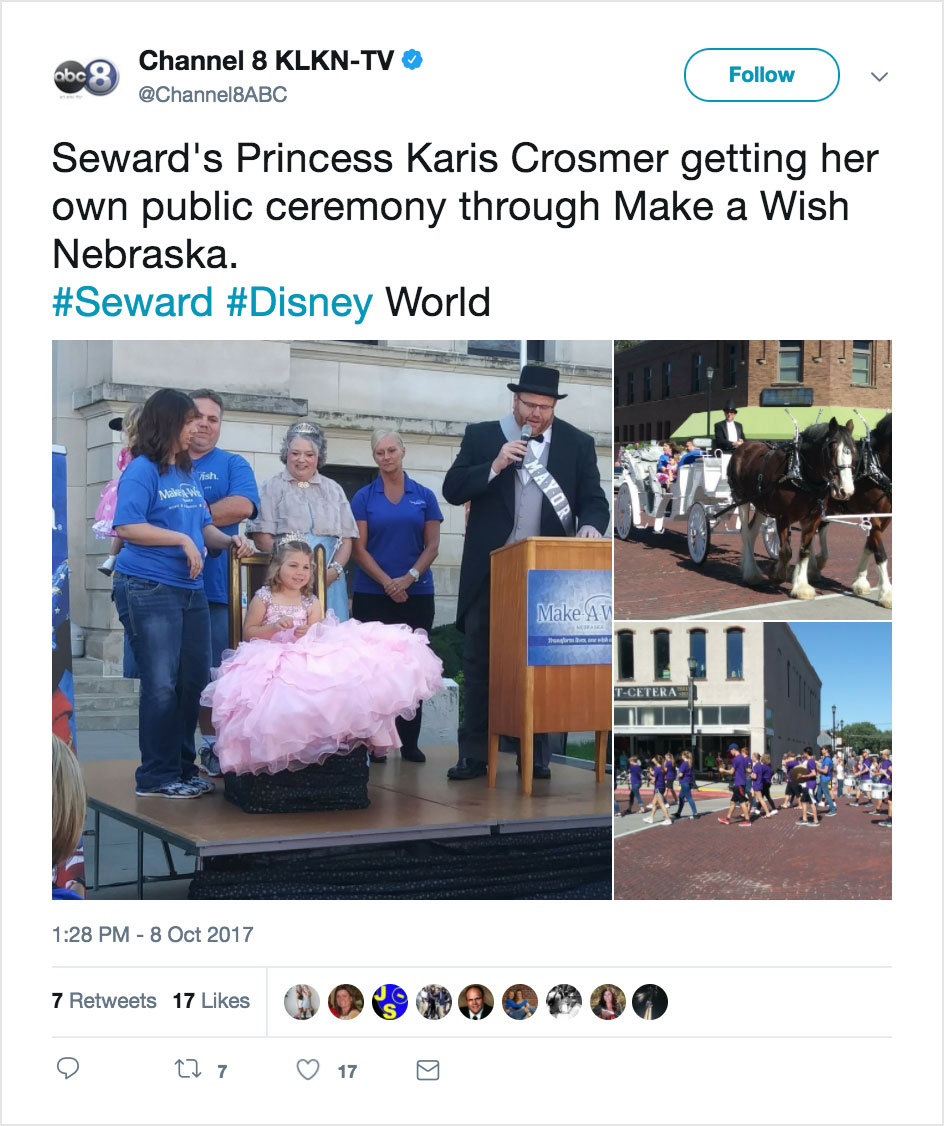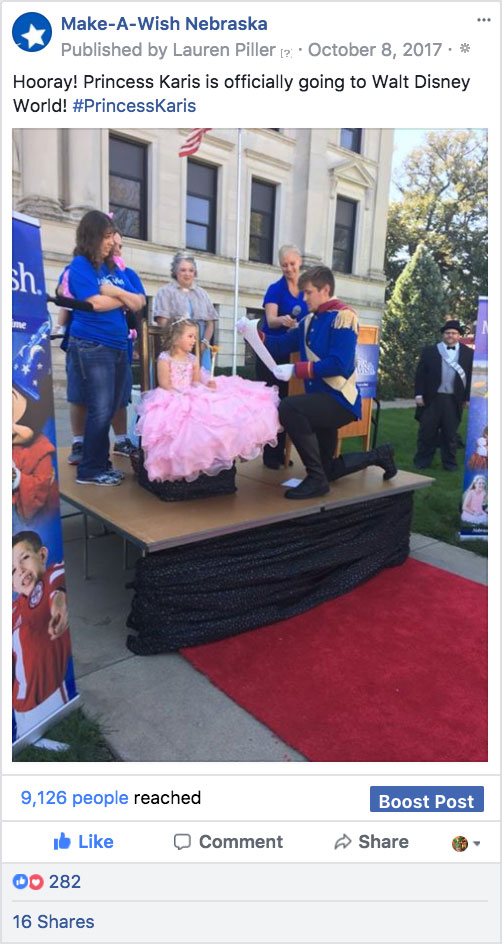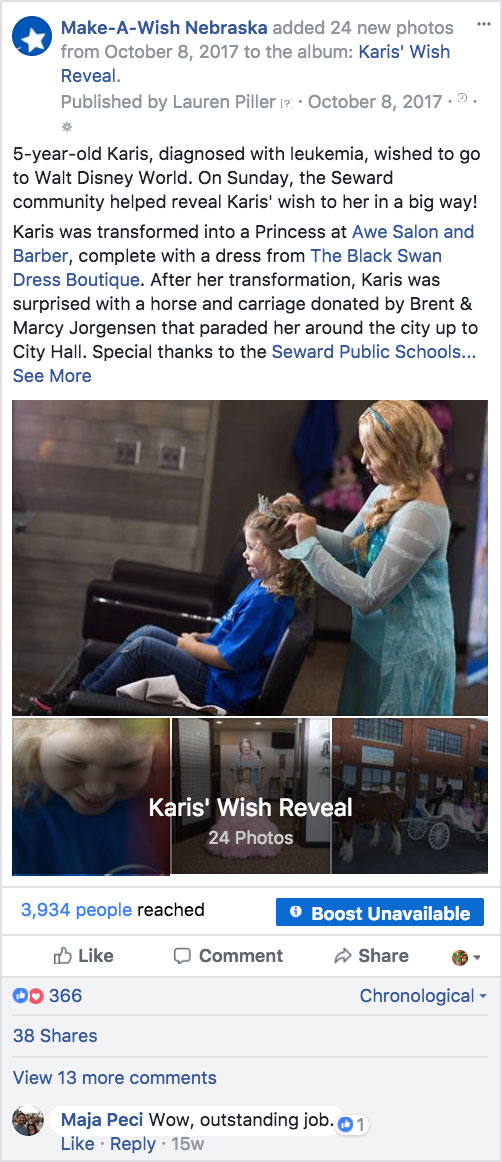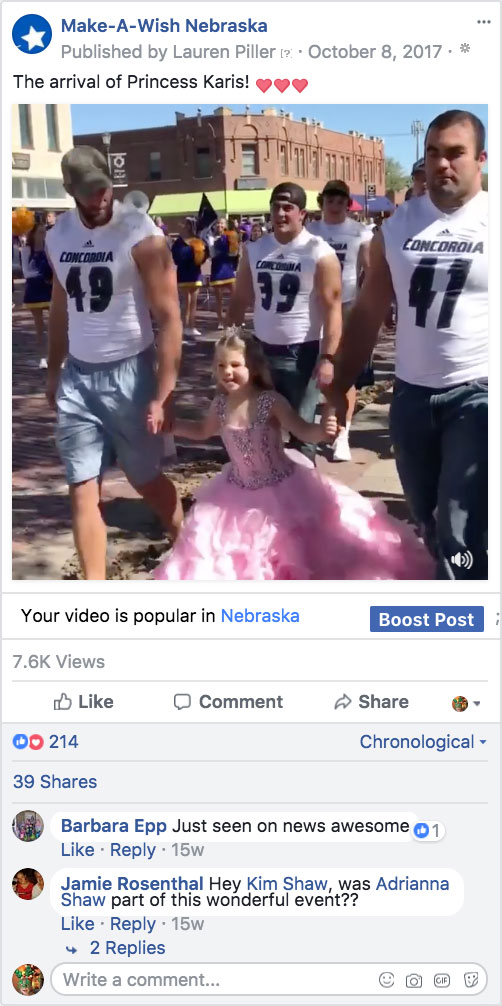 ---
Karis' Wish Video

"Walk of Fame" Sidewalk Clings
Results
By all accounts, the event was a huge success. Hundreds of people showed up to cheer on Karis – nearly five percent of the town. There were 26 earned news media placements from the event, which collectively reached 3.43 million unique visitors. On Facebook, reach increased by 24 percent, engagement increased by 106 percent, and more than five times the number of followers were added. And this was all before the paid campaign.
After incorporating Phase 2, the campaign gathered a whopping 18.8M total impressions. 69 percent of the state was reached an average of 14 times in just four weeks. And this was all on a negotiated 6:1 match from paid media.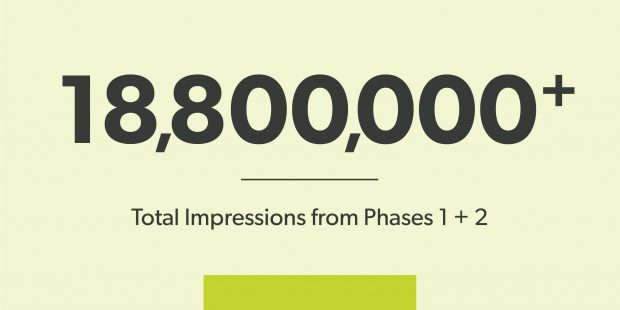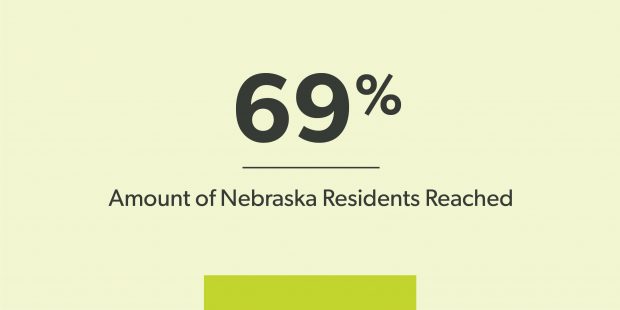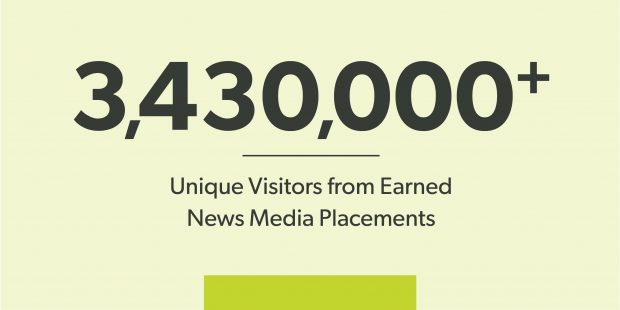 ---
---