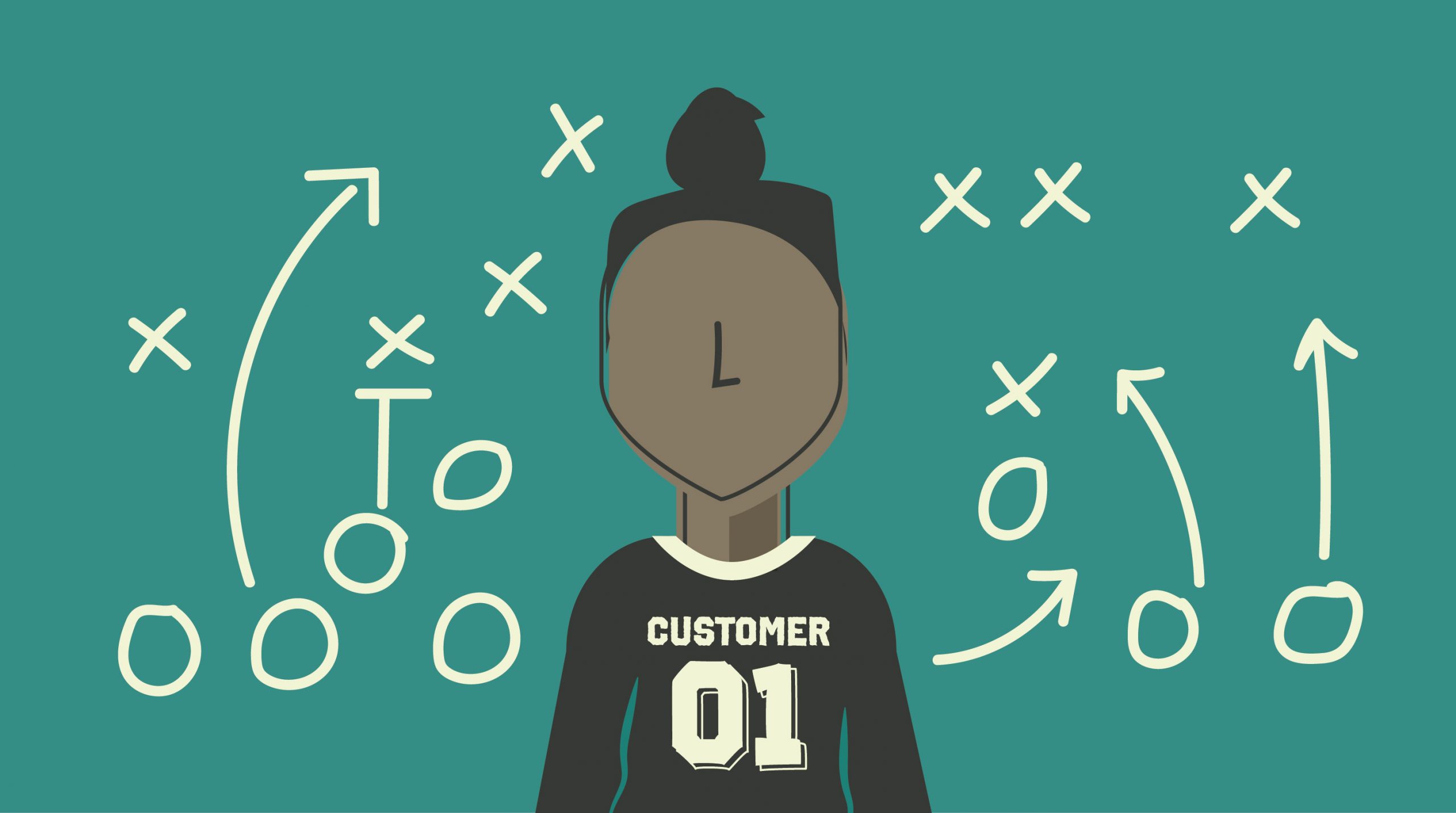 How paid media is best with your customer at the center.
When I was in the 7th grade, I went out for the football team. I thought I had a pretty good arm and figured that I'd eventually play college football and win a Heisman Trophy or two while doing so.
Well, that all changed once practice began one muggy week in 1998. I was playing defensive end on the practice squad. One afternoon, I saw an opening and sprinted toward the running back and prepared to make the tackle. Then, BAM! Someone – or something – hit me from the side and I was suddenly flat on my back.
Once I adjusted my helmet, wiped the grass out of my Rec Specs and ensured that all my limbs were still in working order, I went back to the defensive huddle. My assistant coach laughed and said "Got to keep your head on a swivel out here, Mike. Keep your head on a swivel!"
More than two decades later, I don't have any Heisman Trophies in my house. But I do remember that little piece of wisdom from my 7th-grade football coach.
At Bozell, we have a handful of examples that we use in many of our presentations. One of them is known as the "circle graphic," and we often use it to describe how we view media buying. Circle graphics may vary, but the point is simple: Your customer – not you yourself – sits at the center of your marketing efforts.
Communication touchpoints – everything from a brand's TV ad to a press release to a Facebook page – form a circle that surrounds the customer. Each of these tactics pushes and pulls the customer's attention to the brand.
Bad things happen when you narrow your sights too much. Sure, our intentions are in the right place. We see a billboard on our daily commute and think it would be great for our new restaurant's advertisement. We watch our weekly reality TV show and think it would be a perfect spot for our non-profit's new TV commercial. We read our favorite news website and say it would be just the right place for our company's new product launch.
Sometimes, we may be right. Sometimes your viewpoint aligns with your customers. But most of the time, when we make our marketing about ourselves, we are vulnerable to a blindside block that knocks the wind out of us. So here are a few ways to remember to keep your head on a swivel:
Research
Don't underestimate the power of research when it comes to learning about your customers. For many of us, thanks to purchase-based data, we know lots of valuable information about our customers: where they live; when they visit our website; how much they're willing to pay for our product.
Also, inexpensive resources like eMarketer and free tools like Google Trends can fill in the gaps: what our customers watch on TV; where they go on vacation; which of our competitors they consider.
Retrace
Don't be afraid to step into your customers' shoes. Drive around their neighborhoods. Watch their favorite TV shows. Listen to their most well-liked podcasts. Get a feel for the viewpoint that your customers see when they wake up and leave their houses every day.
Revise
The best media plans don't look the same on Day 100 as they do on Day 1. That's because the best marketers tweak and optimize their campaigns based on performance. Pay attention to purchase data, engagement rates and other measurable data to help determine how to tweak the dials on your plan. Don't be afraid to cut something that you don't think is working. And don't be afraid to invest more dollars into a tactic that is performing above your initial expectations.
My football "career" ended after six seasons with several cool bruises and zero touchdowns. I don't worry about pulling guard knocking me on my back anymore. But I do keep my head on a swivel.