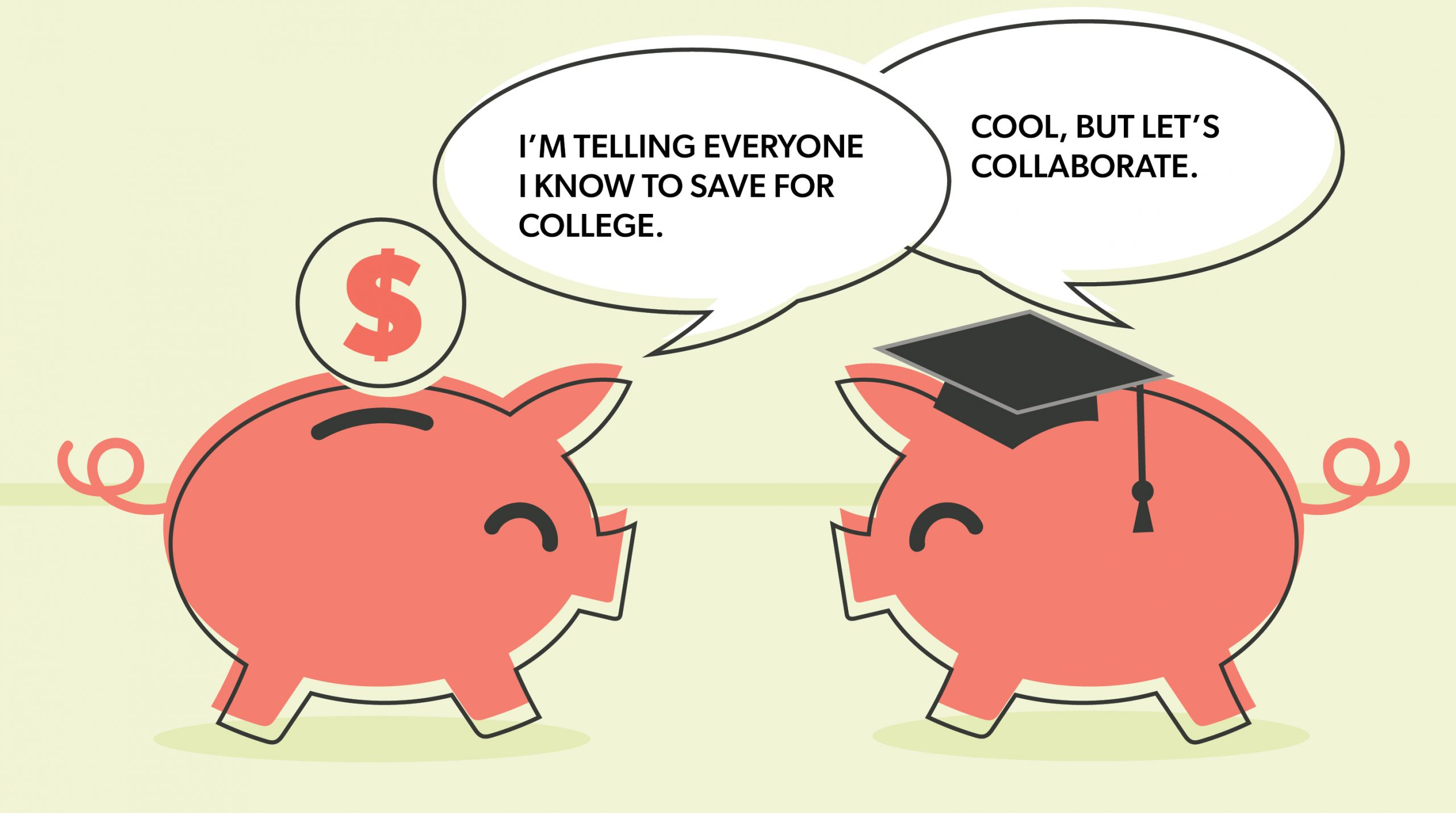 The importance of internal communication.
As an industry built around communication, it's often surprising to me to see how frequently marketers fail to communicate with each other. If communication is brand, how we communicate internally, and with our clients, speaks just as much to our brand as the communication we actually put out into the world.
When we worked with our friends at the national College Savings Plans Network to tackle the student loan debt crisis, we knew that the sheer number of stakeholders would require us to not only communicate more often, but also in new ways. In order for a campaign to actually launch, we'd needed to ensure that each contributing partner was on the same page. That meant:
Creating and presenting a detailed brand and campaign proposal in front of all interested parties at the yearly National Association of State Treasurers conference.
Specifying roles and responsibilities for both agency and client personnel to identify and follow up on fundraising opportunities.
Identifying ambassadors and advocates who could help keep others apprised of the latest developments and opportunities, even when we weren't in the room where it happened.
Implementing weekly status meetings with the marketing subcommittee, as well as any contributing partner who wanted join.
Formulating effective mechanisms for comprehensive stakeholder feedback. (In our case, this ranged from informal surveys to formalized proposals and points of view.)
Establishing a home-base for cross-partner communication, like Basecamp, which was helpful in ensuring that all communication would be visible and readily available to all parties.
Creating a contributing partner toolkit to ensure every partner had access to the same materials, press releases and talking points.
Generating and providing monthly and campaign-end reporting that documented progress, challenges, successes and opportunities.
We knew that our national efforts would only be strengthened by this unity and cohesive messaging strategy happening at the local and regional levels. Much to our delight, the results of the 18-month campaign showed just that.
Compared to our pre-campaign national survey in 2019, awareness of 529 college savings plans grew by 40% (from 32% to 45%) by the end of 2020, and the amount of money being saved in 529s grew by 19%. Results like these would not have been possible without the close alignment and frequent communication of stakeholders, clients, officials and business partners, as well as the individual states' efforts that complemented our national messaging.
While external communication may define brands now more than ever in the eyes of consumers, internal and cross-partner communication will determine how effective the external communication actually is. Brand is communication. But effective communication cannot happen in the absence of alignment.