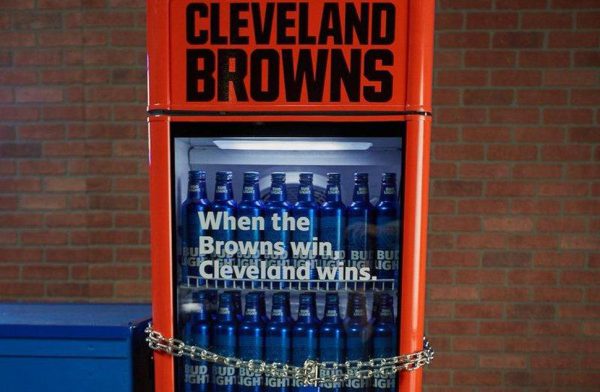 There are many avenues that companies and marketers utilize to maximize their reach. For large corporations all the way down to small, local businesses, sports have proven to be a great marketing tool. During sporting events like the Super Bowl, World Series or March Madness, you see big corporations spending their advertising dollars on commercial spots, trying to capitalize on the number of eyeballs that are watching. On the flip side, small businesses sponsor local sports, like youth teams and playing fields, in an effort to further engrain themselves into their communities.
Sports are a very viable tactic for companies when reviewing and allocating their marketing spend. Most teams and leagues have an official sponsor of just about everything you can imagine – hot dog, razor, vehicle, cell provider, airline, gum, the list goes on. Auto racing (NASCAR/IndyCar/Formula One) would be nowhere without sponsorship dollars and now, the NBA is even putting sponsor logos on their game jerseys.
Not only are the teams highlighted, but the individual athletes are featured as spokespersons for many brands. Brands like Tide and their recent comedic campaign with Rob Gronkowski, Nike with an inspiring campaign featuring Colin Kaepernick or Gatorade's campaign featuring Serena Williams.
Additionally, it's not just campaigns or traditional initiatives, marketing stunts have become more of the norm. Every World Series in recent memory has featured a promotion between Major League Baseball and Taco Bell giving away free tacos due to something happening in a World Series game. The Chicago Cubs hold wiffleball home run derby's around the city prior to the season starting to win tickets to upcoming games. Winning the World Series in 2017 wasn't just rewarding for the Houston Astros, customers at Gallery Furniture had their purchases refunded (more than $10 Million in total) due to the owner making a "wager" with his customer base.
And it's not uncommon for smaller companies to latch on to an initiative that a big company has done. That is exactly what we saw recently with Bud Light and their marketing stunt with the Cleveland Browns. For those that don't know, the Browns were in the midst of a very bad stretch of football – losing 31 of 32 games in two years. Bud Light proceeded to place 14 locked fridges around Cleveland (in bars, at the Stadium, even at a former player's home), each stocked with approximately 200 Bud Lights. When the Browns finally won, the fridges were digitally unlocked, and the beer was free to fans. The stunt was a huge success, gaining countless mentions and press coverage for the brand.
Naturally, seeing that success on a national level trickled down to the local level at a bar in Council Bluffs, Iowa. Their promotion was similar to that of the Browns/Bud Light promotion. They locked a fridge stocked with Budweiser and offered them up for free when the Nebraska Cornhuskers won their first game of the season. This earned Barley's (a bar most had never heard of before) national coverage, all because of marketing stunt that was tied to sports.
Marketers have such a wide variety when it comes to selecting and creating the direction of a campaign for a brand. The one avenue that shouldn't be discounted, regardless of the type of brand, is sports (and athletes). Being able to capitalize on the loyalty and passion that sports fans have is such a huge benefit for brands and a great way to connect with their consumer base with something they truly enjoy. These campaigns have the power to gain a lot of attention at not only the national level, but down to the local level as well.