Instagram has become known as a collection of colorful images and videos published with varying hues. Their updated logo and app now match this vivid community. 
As detailed in Instagram's blog post on Wednesday, "The Instagram community has evolved over the past five years from a place to share filtered photos to so much more – a global community of interests sharing more than 80 million photos and videos every day. Our updated look reflects how vibrant and diverse your storytelling has become." 
With this strong focus on highlighting users' stories, Instagram's updated icon now features a cleaner, simpler design. A gradient background flowing from orange to red to purple (a nod to the rainbow stripe on the previous icon) provides the base for an entirely white camera image.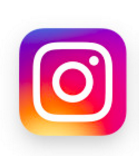 Along with the outside updates, the app itself has had a makeover, changing the background and text to a simple black and white, allowing the pictures to truly be the center of attention. Other Facebook-owned apps, including Layout, Boomerang and Hyperlapse have all been updated to match Instagram's new theme. 

This updated look isn't new for Instagram. Through the years, they've continued to update their app and icon as their community grows with them, a strategy that works well for many businesses. At Bozell, we follow a similar mentality by helping evolve social media communities for our Clients, creating effective, omni-channel campaigns. 
As a recent example, Bozell developed a strategy for the First Responders Foundation, enabling Omaha supporters to show their support of law enforcement officers in simple and visible ways. Through an integrated campaign that included PR and social media, we sought to activate and engage supporters to provide a way to give them a voice and raise awareness for the hard work provided by the men and women in blue. Within 60 days of launch there had been more than 5,500 tracked social shares of messages on Facebook, Twitter and Instagram with more than five million tracked impressions.
The importance of following new trends and integrating social is clear. How do you use it? We'd love to know your thoughts. Simply comment in the box below. 
Save