The fifth annual TEDxOmaha event theme focused on the concept of conflict. In the natural world. Over each other. Within ourselves.
The goal was to encourage the audience to grapple with destiny and control. Question how we make sense of the world. Get nose-to-nose with what makes us continue to struggle against the odds.
Our theme honed in on  three core conflicts:
Human vs. Nature
Human vs. Human
Human vs. Self
The posters and other materials were created with a striking design to graphically intrigue the audience.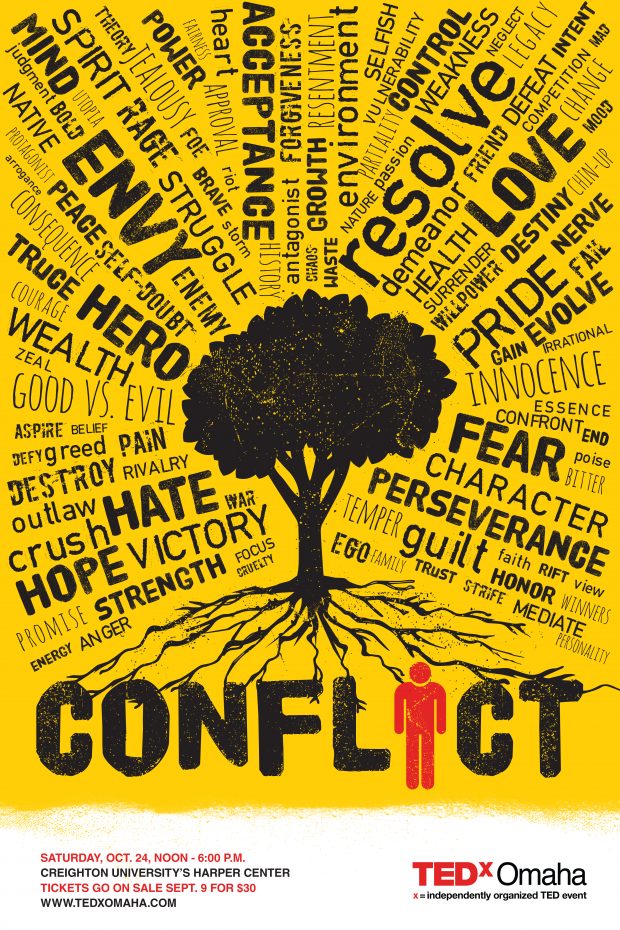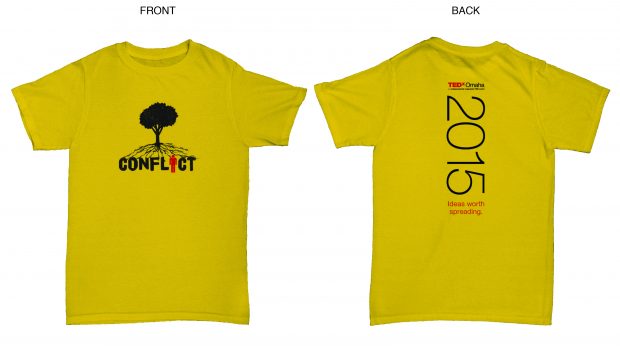 ---
---