From Heart-felt Creative to Record-breaking Event
Every year, we help Make-A-Wish Nebraska promote their annual gala, the Blue Jean Ball. With the previous year's event being virtual (due to COVID-19), as well as some misconceived notions that very few wishes were being granted during this time, we set out to create a theme that would set the record straight and give a sense of urgency in order to get donations back up to where they were pre-pandemic.
"Aspen's Wish"
Insights
Because of COVID-19, travel wishes went on pause in March of 2020. And because of this, many people's perception was that wishes can't be granted during this time. However, the fact of the matter is there are plenty of in-town wishes that Make-A-Wish Nebraska has been able to continue granting (safely) throughout the pandemic. And with the travel restrictions, there are also many wishes the organization will want to grant as soon as restrictions are lifted. So our approach to this year's Blue Jean Ball theme needed to debunk the idea that all wishes are on pause. We needed to make it very clear that there are always wish kids patiently waiting for their in-town wishes to come true, and these are wishes we continue to grant, pandemic or no.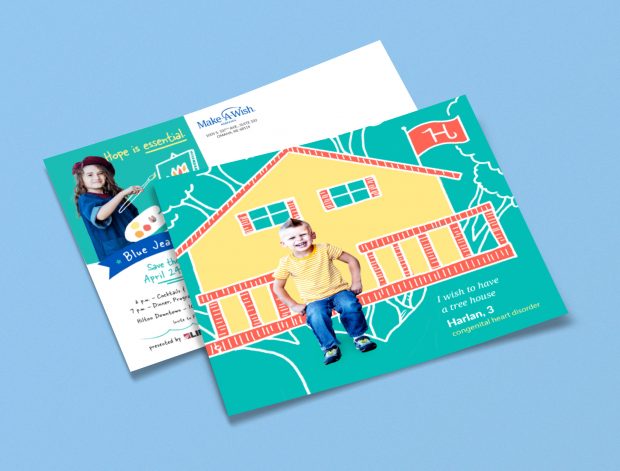 ---
Execution
For this year's concept, we went with the theme "Hope is Essential," along with the added message that "wishes are waiting." Visually, this concept featured kids who have in-town wishes that Make-A-Wish can currently grant, despite restrictions – play structures, shopping sprees, campers, etc. This creative extended to a mailed save-the-date, a mailed invite, social posts and emails. We even created colorful, oversized props for the photo booth at the event that put patrons inside a child's wish.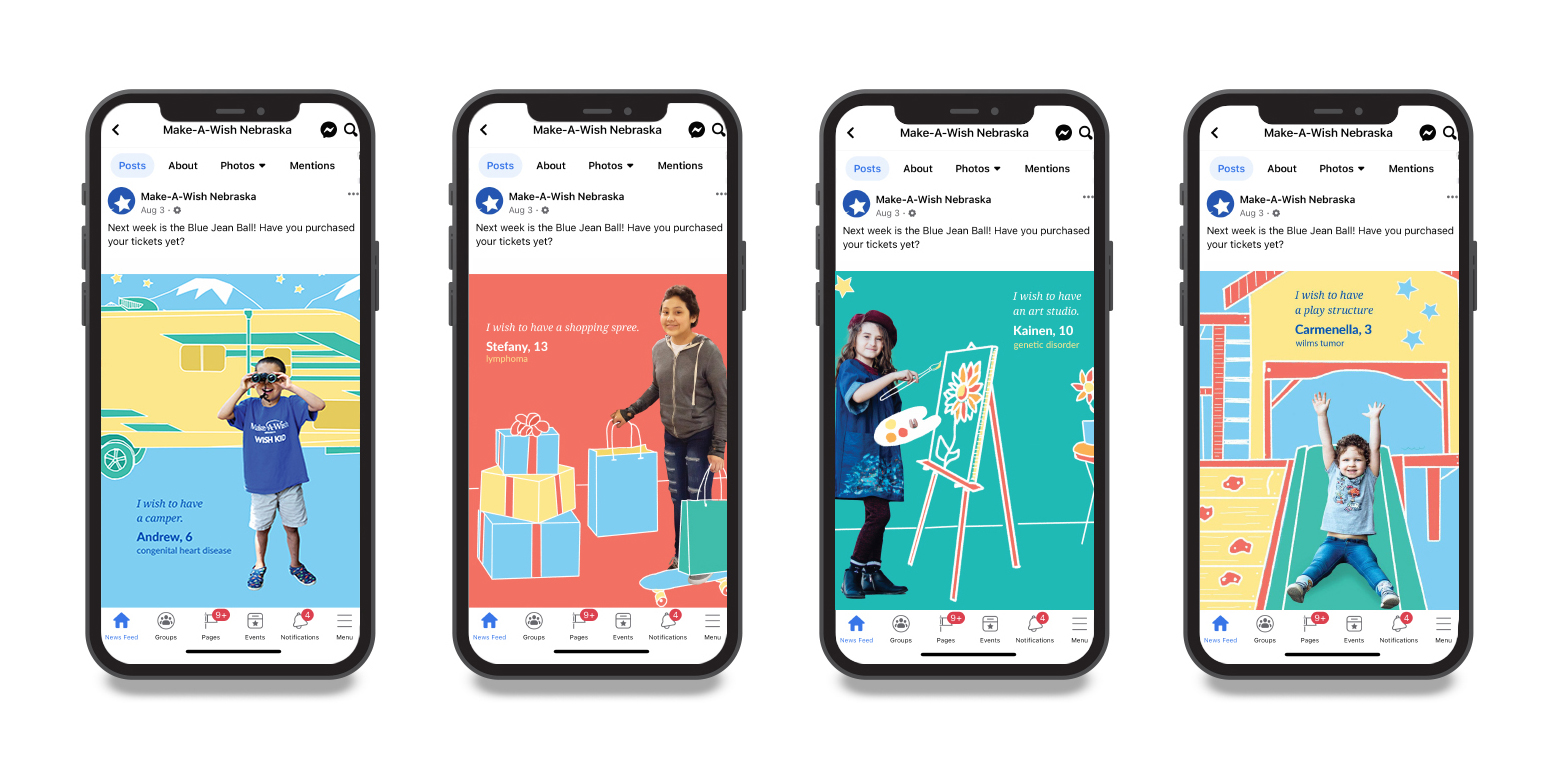 During the event, Make-A-Wish played two videos that we produced. The first told the story of wish kid Aspen who has dealt with cancer and wanted nothing more than a playhouse for her and her chickens. On the day of her wish reveal, we captured footage and interviews to create an emotional video that would tug at the heartstrings of Blue Jean Ball patrons.
The second video included a compilation of wish kids who are currently waiting for their wishes to come true, as well as a quick glimpse of James' wish reveal – receiving a camper for him and his family – to, yet again, remind patrons of the joy wishes bring to children and their families.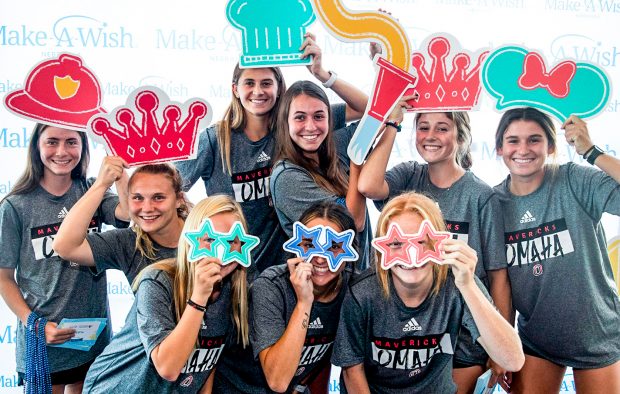 ---
Results
Thanks to the creative we put together, as well as the videos we produced, the evening was a huge success. We helped Make-A-Wish Nebraska raise a record-breaking $430,000! Which was a 34% increase from 2020, and a 23% increase from 2019.
Interesting fact: These record-breaking numbers were achieved on the same evening Garth Brooks held a concert in Lincoln, Neb., where 80,000+ people attended. That audience included nearly 100 regular Blue Jean Ball attendees, which makes up about a fifth of the annual attendance.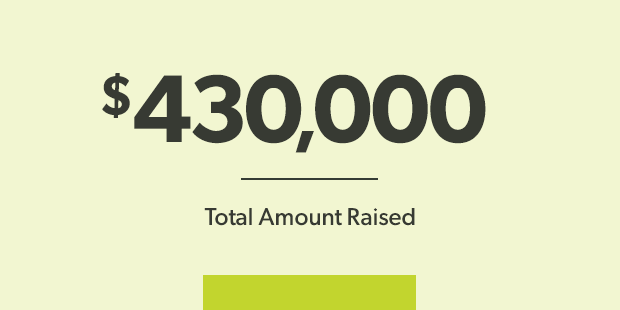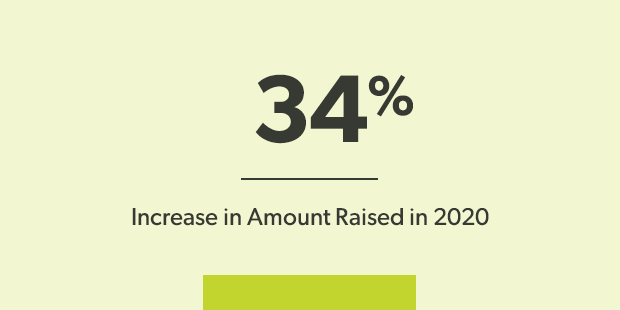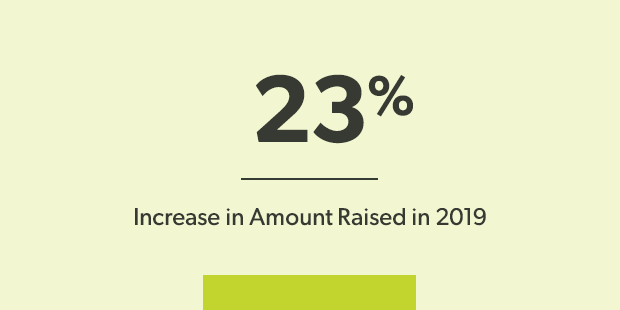 ---
---