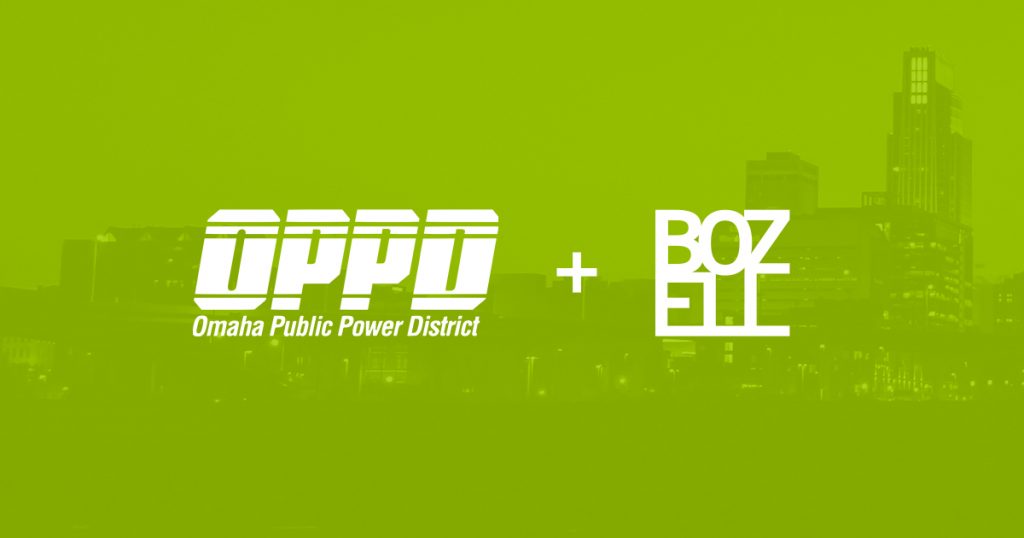 OMAHA, Neb. – Following a competitive bid process, Omaha Public Power District has named Bozell its agency of record. The three-year partnership between the public utility and Omaha's longest existing marketing agency will involve work with OPPD's product marketing team.
Bozell will be responsible for managing all areas of product marketing efforts, including strategy, creative, digital, media planning and buying, and earned media. The projects will include marketing to residential and business audiences.
"As Omaha Public Power District continues to grow our product and service offerings, we needed a solid partner to help us strategically communicate and inform our customers," said Corey DeJong, Manager of Product Marketing for OPPD. "As we set out to find the best partner, it became clear that Bozell had the experience and the creative chops to take our efforts to the next level. Their teams have experience in not only our marketplace but also our industry making this alliance a true win-win scenario. We are excited about this new partnership and we are excited to grow together helping OPPD best serve its customers."
The win adds to Bozell's energy portfolio, which currently includes Nebraska Public Power District, and is reminiscent of the agency's very first client. In 1921, Bozell's founders developed an ad that was edgy for its time for OPPD precursor Nebraska Power Company asking wives, "Are you working for your husband's second wife?" and urging them to take advantage of electricity and home appliances.
"Energy is an industry where Bozell's passion and experience lie," said Bozell CMO Jackie Miller. "We are incredibly grateful for the opportunity and we're ready to hit the ground running for OPPD and the customers they serve."