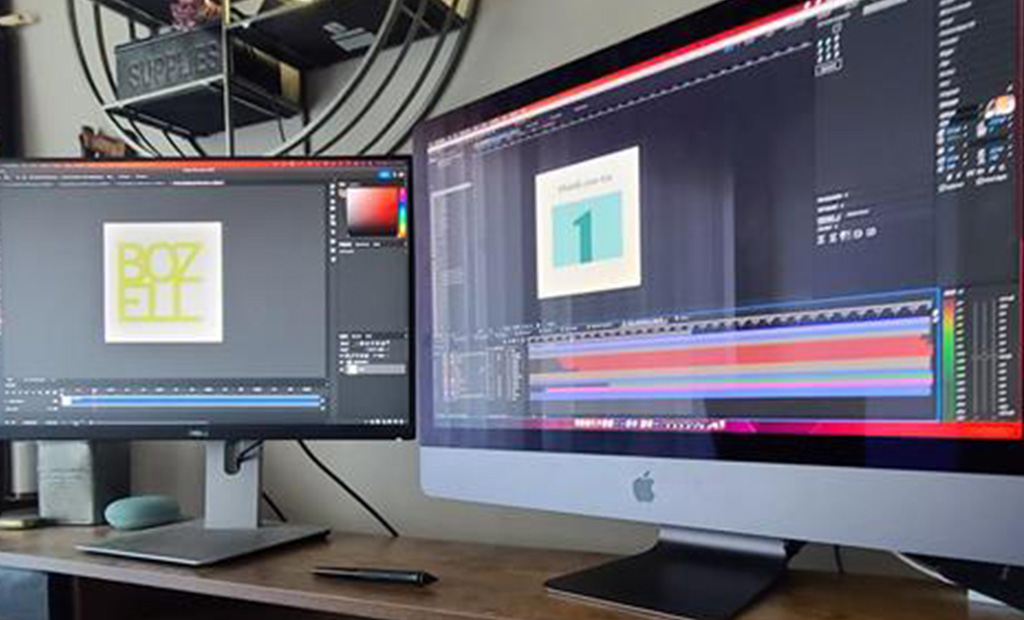 Is Animation Right for Your Brand?
Apart from "Spiderverse," there are several other movies that come to mind when thinking of styles that break the mold. "Puss in Boots: The Last Wish" (2022) and "Teenage Mutant Ninja Turtles: Mutant Mayhem" (2023) are two such examples, the latter of which championed a particularly memorable, crayon-like style that permeated every inch of its grungy, fictitious world. Much of LAIKA Studio's work, such as "Coraline" (2009) and "Kubo and the Two Strings" (2016), exists within its own, eclectic universe, though the stop-motion medium is, in a way, its own beast that stands apart from 2D and 3D animated films.
Animation Through the Years: Then and Now
Like most of humanity's breadth of achievements, animation comes at us in leaps and bounds. Technological advancements have allowed artists to direct more of their creative efforts into their visions instead of resisting the constraints of the medium. This points to the period where the process was carried out via graphite and pigments on bond paper and acetate. Plenty still approach this repetitive work via the older, traditional ways, but computers and their adjoining software have dominated the industry, both with the freedom they offer and in the wide array of styles they can produce.
Using Animation to Entertain and Persuade
Film animation, more specifically, is generally produced with the expressed purpose of entertainment. But what's to be said about animation that is used in advertising? While the two spaces are rather different, notably in their intent, they aren't entirely exclusive to one another. While an animated piece of pre-roll is primarily trying to make a viewer aware of a product or service, there is nothing barring it from using its brief time with you to also wow and beguile. I'd go a step further and posit (and this may be a smattering of personal bias) that few mediums have the power to grab someone's attention in quite the same way (or perhaps for the same reasons).
It's an almost universal desire for us to peck away at the skip button to move on to the videos we want to watch, but there are moments when I find myself ensnared by spots that are either partially or entirely animated. They're a sweet treat, a little peek into a world where anything and everything could happen, and sometimes, if you stick around, you're rewarded with a sight that is either interesting or, at the very least, new.
Notable Examples in Advertising
When it comes to this realm of advertising, there are, unquestionably, certain brands that more readily lean into its potential, but to what end? Well, these metaphorical, simulated backdrops allow us to directly deposit the sensation or grandeur of a product (or service) into the mind of a viewer.
Wrigley's "How It Feels to Chew 5 Gum" series of commercials is a prime (and older), albeit on-the-nose example of this concept, where impossible structures are modeled and made to show us, the gum-loving viewers, the completely incapsulating experience of not just chewing gum, but these flavors of gum. The union of sparse-but-potent VO, spine-tingling SFX, and imaginative, animated environments creates an experience that words might not otherwise be able to convey on their own.
An Animated Approach to Helping Your Brand Stand Out
So, what would the benefit be of taking the saccharine styles of "Spiderverse" or "Puss in Boots" and applying them to a similarly produced commercial? The primary barrier one must confront when deciding if over-the-top animation is the way to go is, quite simply, budget. Animation can be time-consuming and expensive, especially if you're hand-drawing frames where each is their own, illustrated piece that receives the care and attention of multiple artists. Movies are notoriously expensive to produce, often working with budgets that number in the tens of millions, which is rarely something advertising has the benefit of.
But that's the joy of animation. You can suffuse it with exactly the amount of detail you think it requires, and you don't always need to swing the weight of a Hollywood studio to achieve a daring style. So long as your message is clear, animation can be as brave as you let it be.
In Conclusion: The Case for (and Against) Animating Your Next Campaign
Animation offers a powerful, unique way for your brand to convey a message, evoke emotions in your audience, and create lasting impressions. But it's not right for every situation and creative concept – you should consider a strategic approach before signing off on your next animated campaign. If you believe animation will help you tell your story in a way that feels authentic to your brand, the results can be groundbreaking and impressive. Even for smaller brands, a simple approach, executed creatively, can yield equally potent results.

The world of animation can be a challenging one to navigate. If your team isn't ready to draw up its own animated marketing campaign, let Bozell's in-house animation capabilities help bring your brand to life. Contact us today to hit play on your next project.

Bozell is a full-service, women-owned advertising and marketing agency in Omaha, Nebraska, whose capabilities stretch across all disciplines: creative, digital, paid media, PR, social, and content. Everything we do is rooted in strategy, and we always start with a full understanding of your business objectives so we can meet or exceed your goals. For more information, see recent examples of our work and listen to the latest episode of our podcast.