TEDxOmaha is the best organized TEDx event. As a part of the global TED community, we connect locally to explore the ideas and situations that affect our cultures, environments and minds. Each year, we hold an event to showcase local speakers within a topical theme.
We choose The Great Experiment as the theme of TEDxOmaha 2016 to celebrate curiosity. We are surrounded by a history of curiosity. It is a natural part of the human mind. Everything that we created or that we know about the world was the result of curiosity combined with trial and error. The results? Sometimes exactly what we wanted, and sometimes not. But at least we tried. Our drive to know compels us to investigate and look for answers, often with unintended consequences.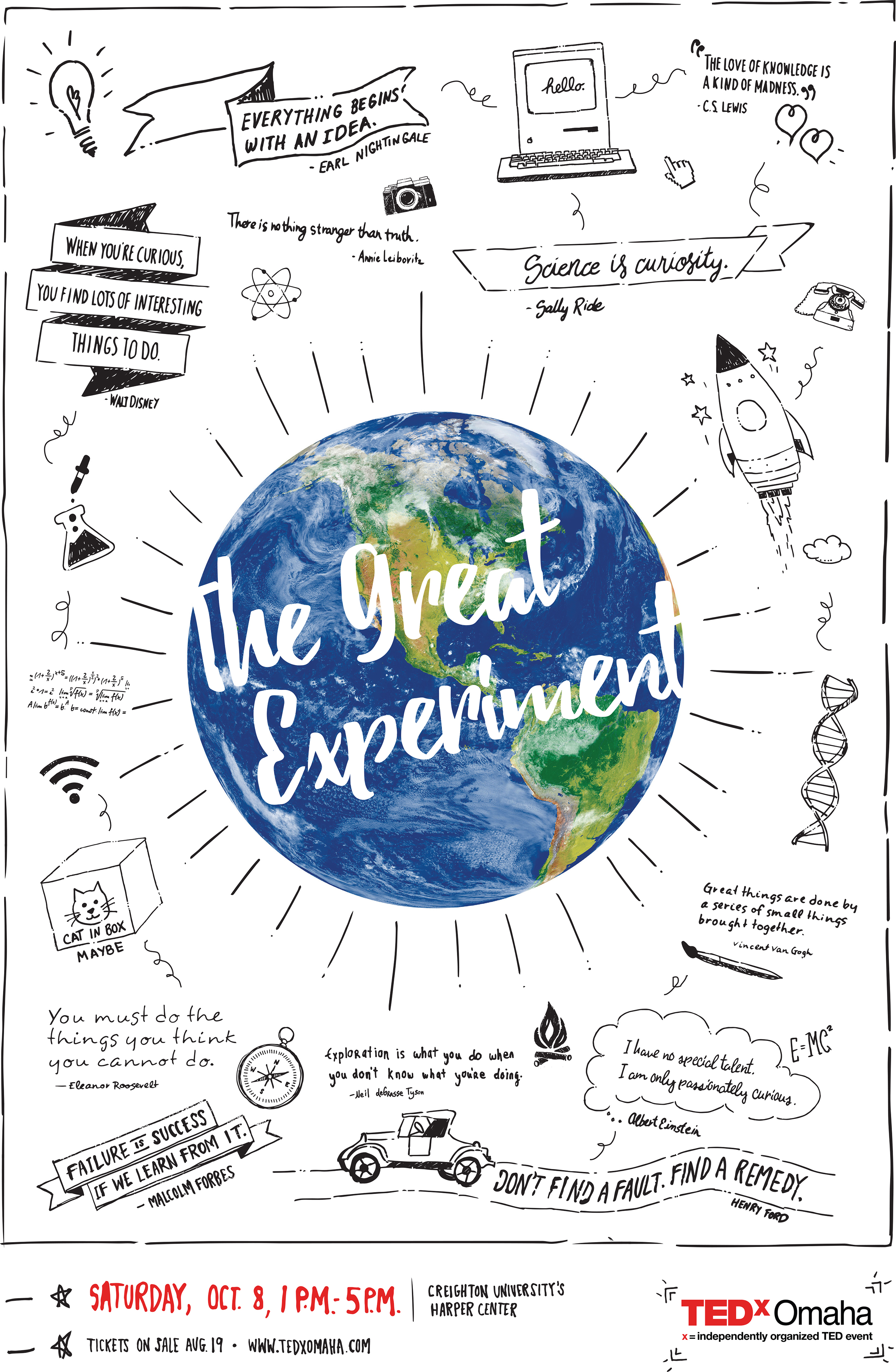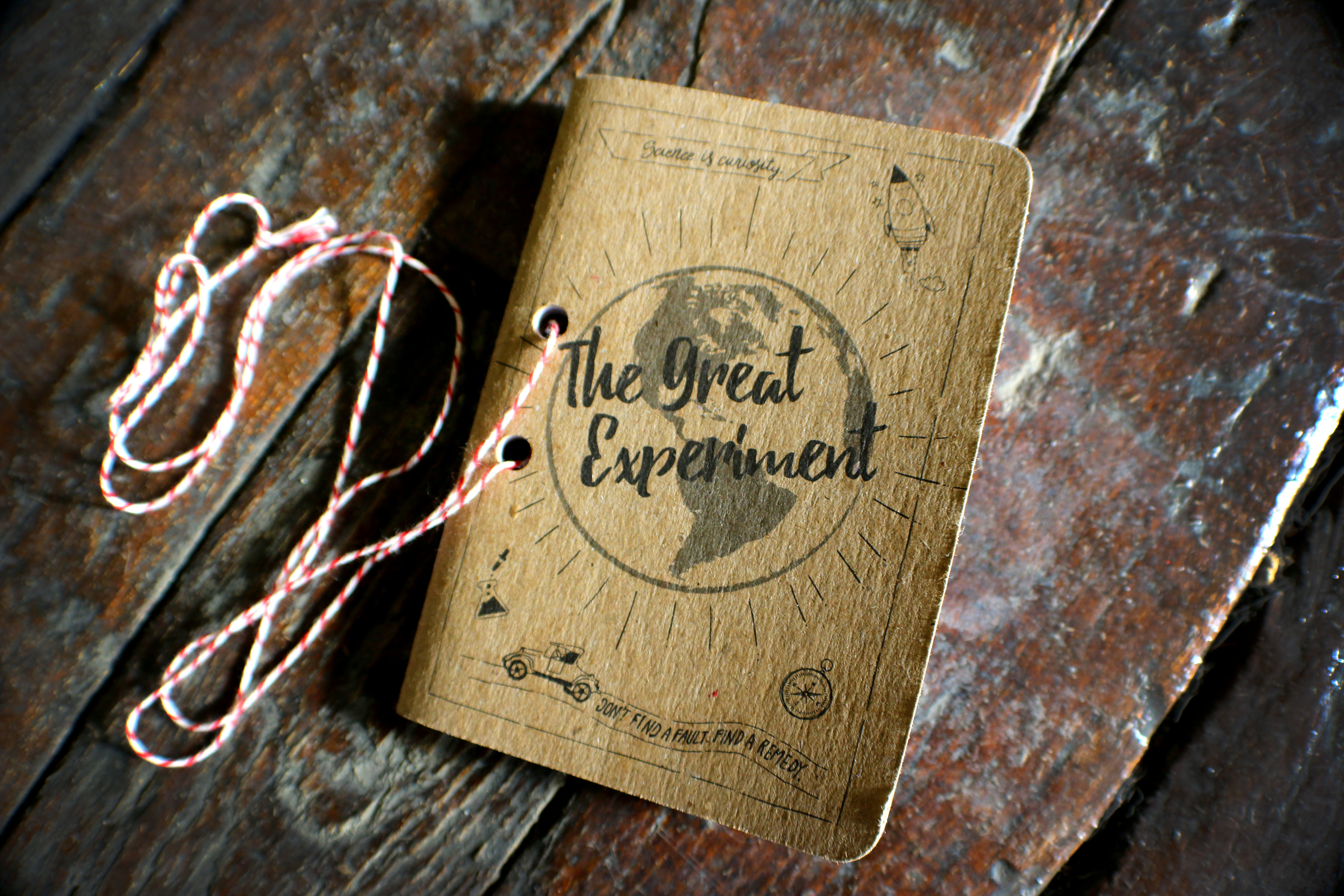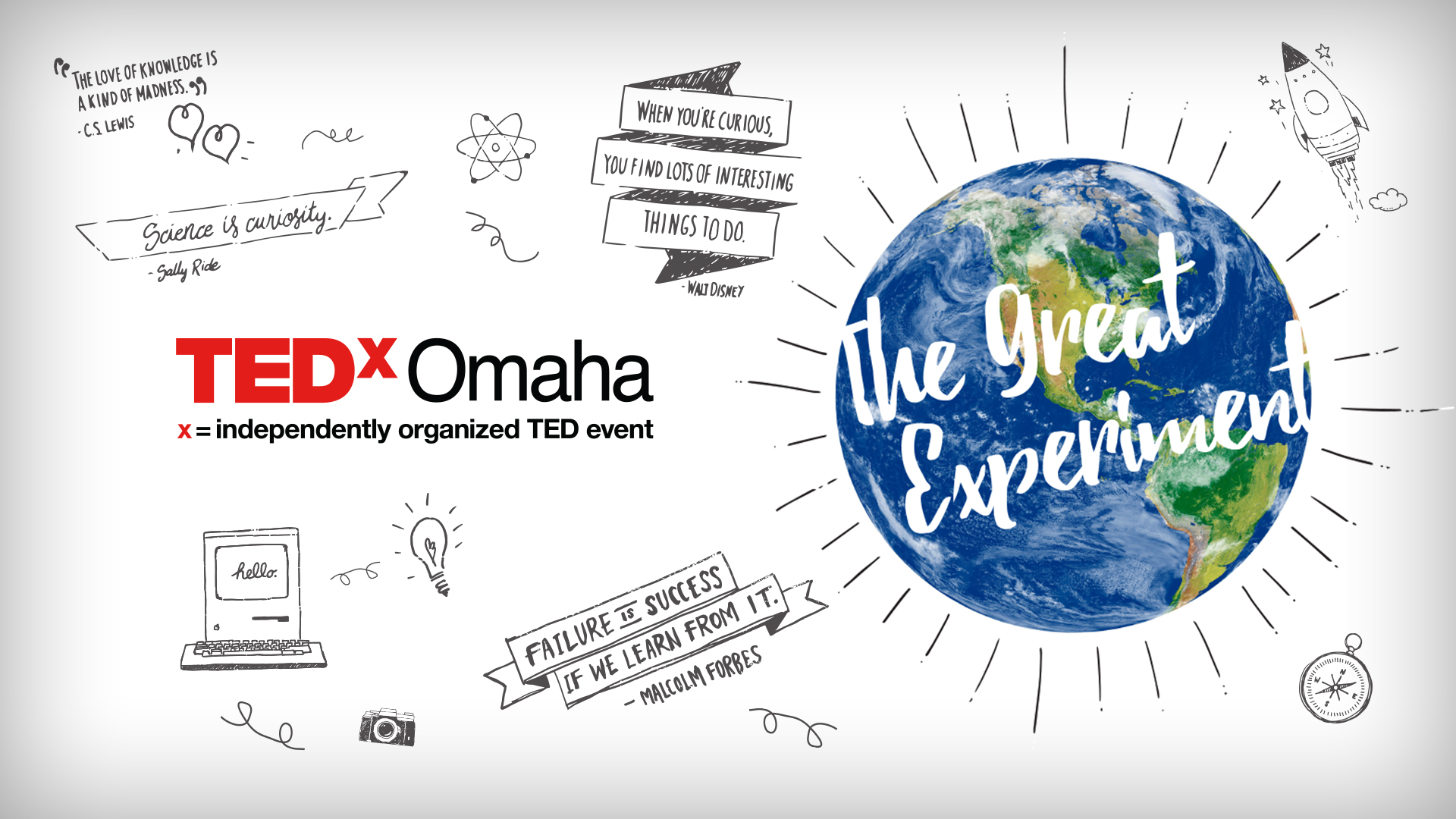 ---
Our design concept was inspired by great inventors and leaders who have met their fair share of challenges and successes over time. The imagery we created was a wild, hand-drawn blend of quotes and doodles that shows there's no wrong way to go about your journey. It's both inspiring and fun, which suits the spirit of the event itself.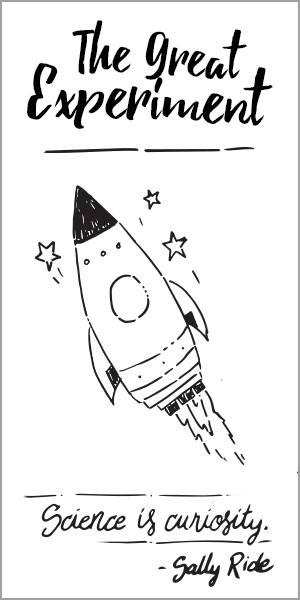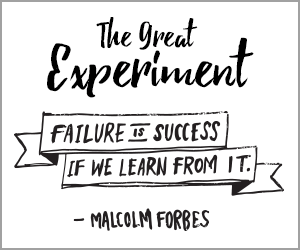 ---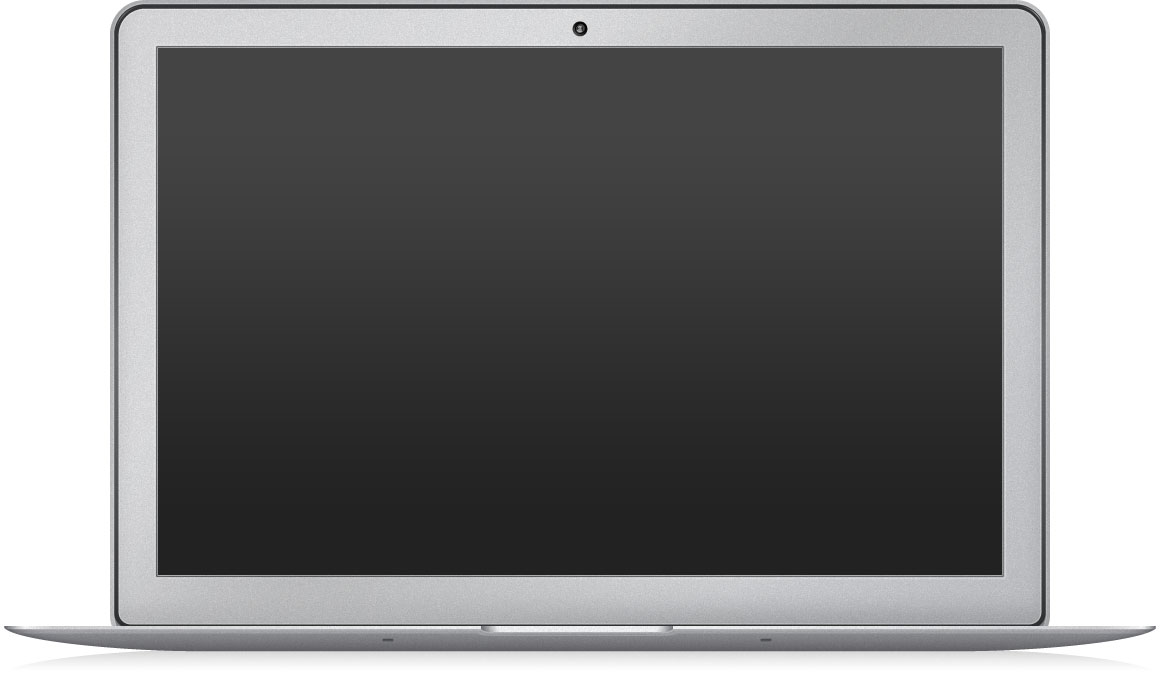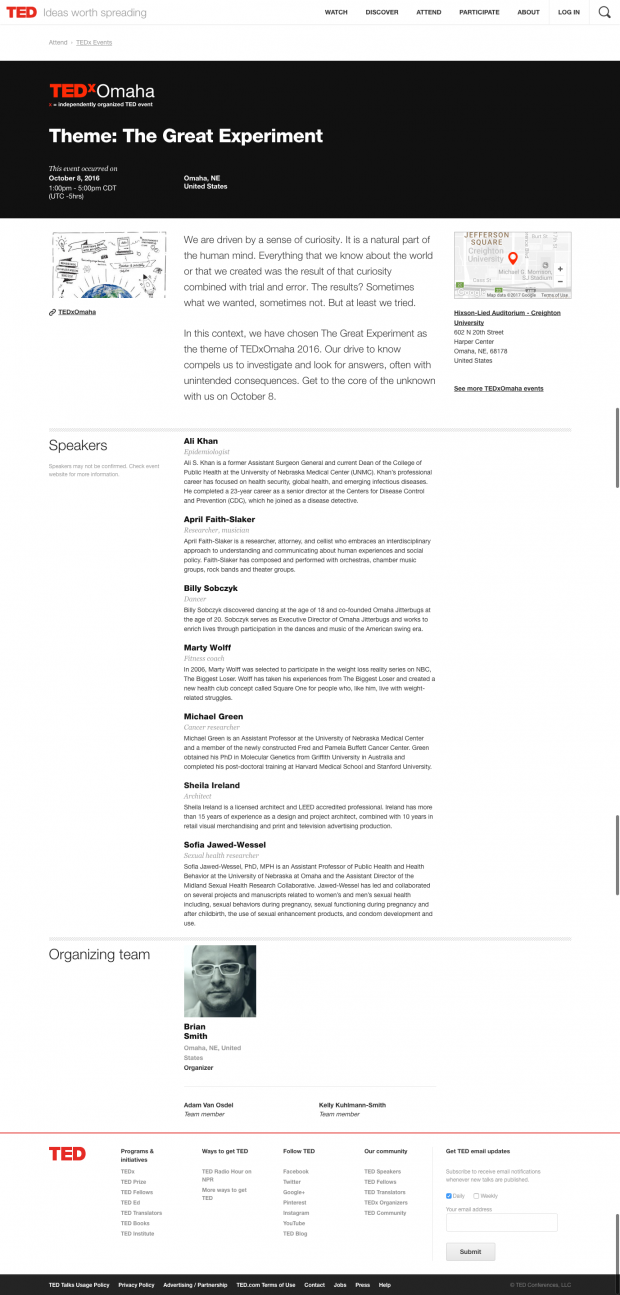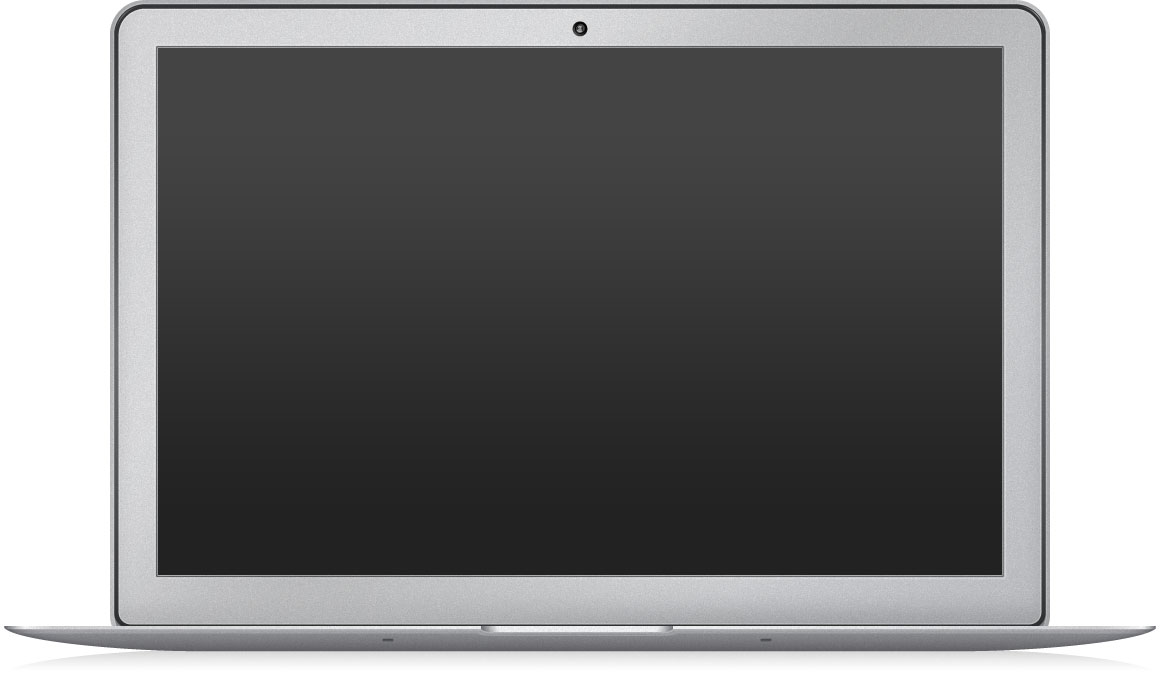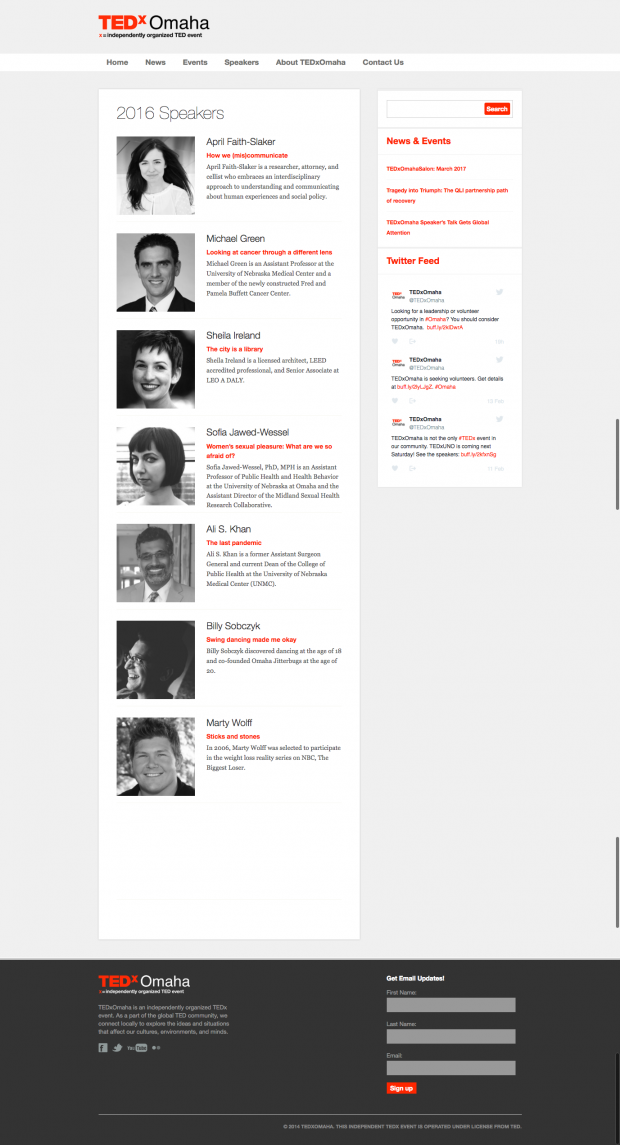 ---
---