A Shift in Strategy to Support the Zoo
Each year, Omaha's Henry Doorly Zoo and Aquarium runs a one-month campaign that generates much of its annual operating budget. For 2021, however, the need for an increase in memberships was even more crucial, as visits were down substantially in 2020 because of COVID-19. In years past, it has been important that these campaigns promote the opening of new exhibits. While this year was no different, it was also important we remind guests of the many benefits of having a membership, including the environmental impact the Zoo continues to make.
Membership Campaign :30 Spot
Insights
In previous years, our target – the millennial mom – would likely hear our spot during the AM and PM drive times. This year, we researched media consumption during the pandemic and factored out these dayparts in order to remove waste.
Also, with many community members dealing with their own financial struggles over the course of the pandemic, we had to thoughtfully create a call-to-action that delicately broached the topic of helping the Zoo after a difficult year, as well as appealed to those looking to "get back to normal" and help support local.
Execution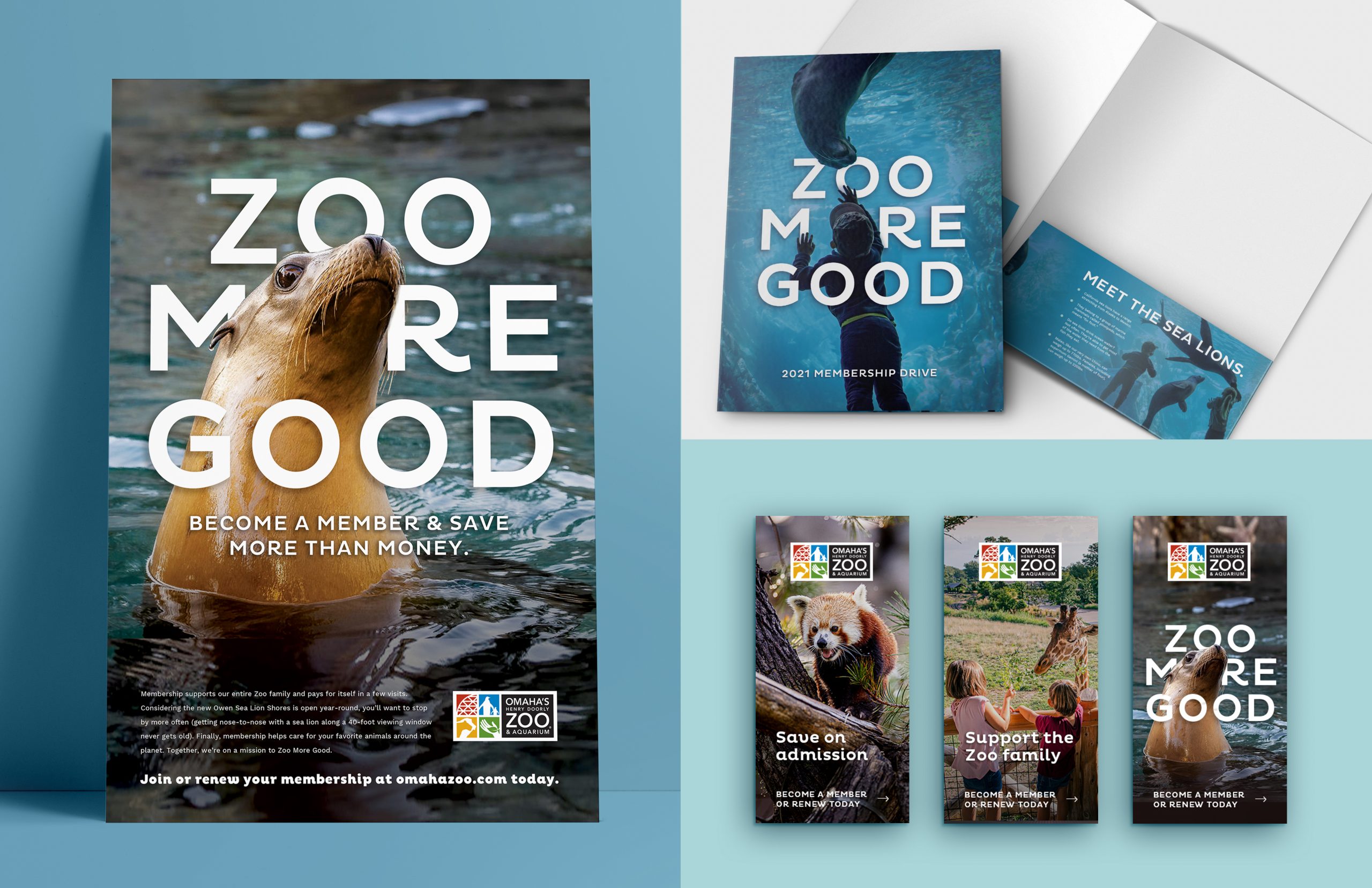 Because so many people were working remotely, we partnered with our paid media team to confirm that our placements accounted for the shift in drive-time and the increase in digital screen time – all in order to effectively connect our message with the target audience.
We also determined it was important to have a higher frequency in digital channels, like paid social, digital display and the incorporation of connected TV. Because of all this, rather than narrowing the audience, we were simply able to shift our strategy and still maintain desired reach.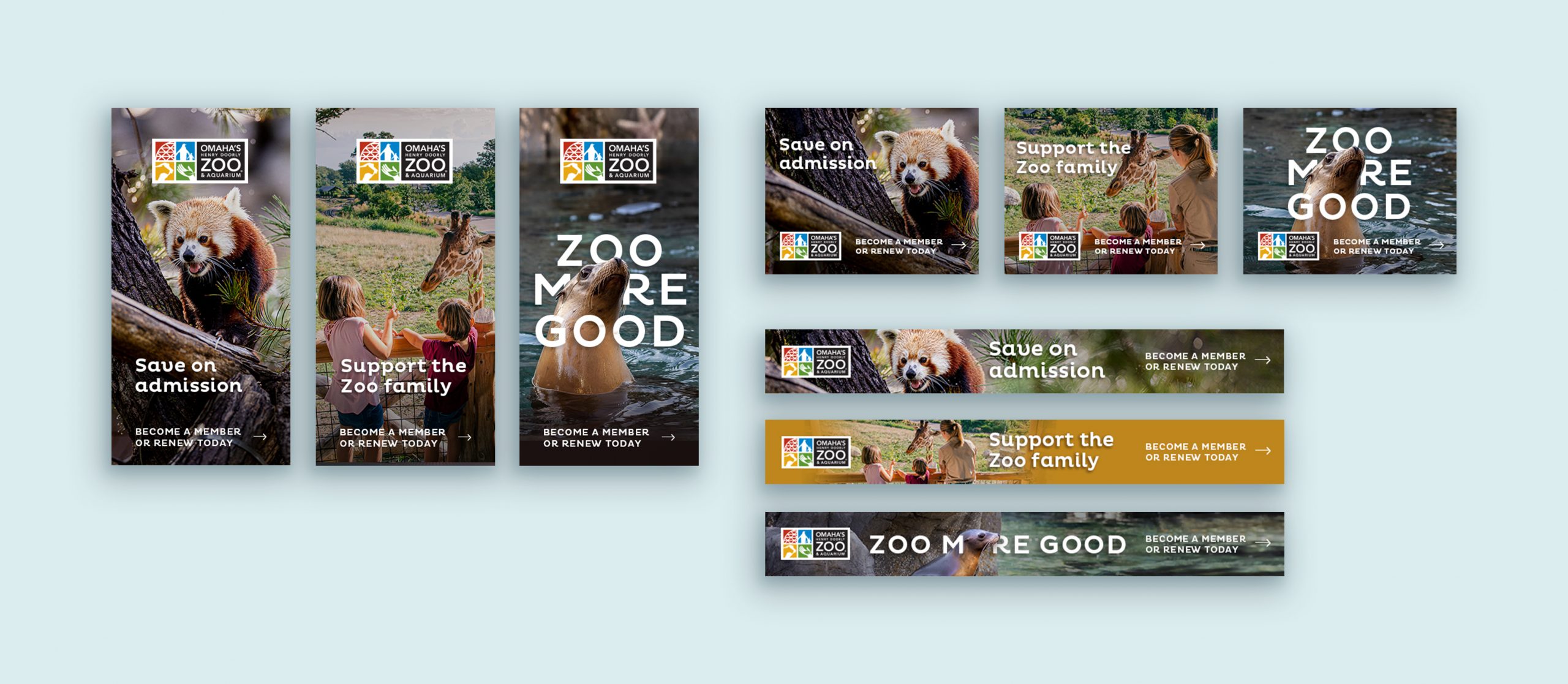 Once the media plan was in place, we created the messaging. We highlighted the engaging Owens Sea Lion Shores, as well as the additional immersive experiences, utilizing family-focused and warm emotive scenes we captured on Zoo grounds. And we subtly highlighted the need for post-pandemic support with messaging like, "Support the Zoo family," along with appealing, benefit-driven statements.
Results
Considering all tactics, the campaign was very well received. In just over a month, we gained a reach of more than 1 million people, delivering more than 11 million impressions.
In addition to this, we also had a direct correlation to 4,019 membership purchases tied to digital display, connected television and paid social.
And, most importantly, our efforts helped the Zoo meet 91% of their annual membership sales goal.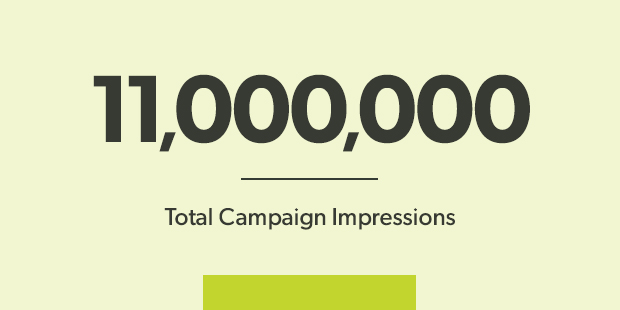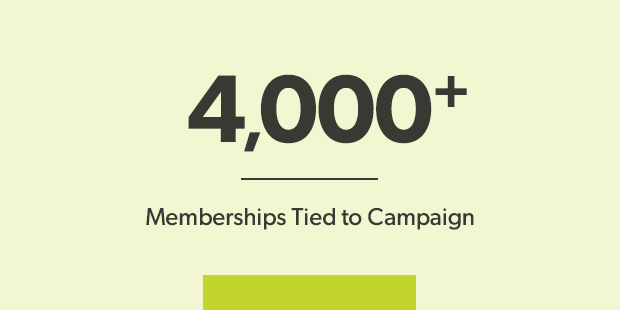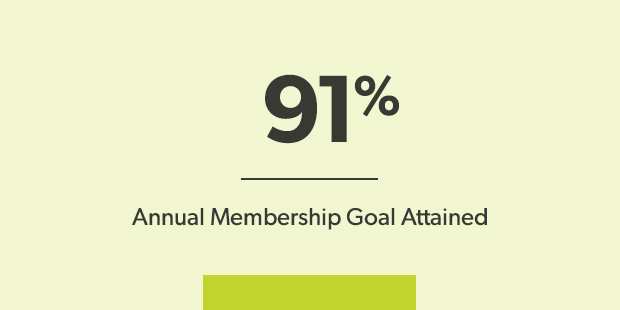 ---
---