Hitting Our PR Efforts Out of The Park
Bozell partnered with the NCAA Men's College World Series in 2020 to put their annual grant dollars to some extra good use: 1) to help a community of young ballplayers rebuild their fields after a devastating flood, and 2) to gain some positive PR for their efforts.
Insights
Bozell has partnered with the CWS for 70+ years. Since 1973, CWS of Omaha, Inc. has contributed more than $4.2 million in grants for community sports organizations' baseball and softball programs. Prior to 2020, however, the news of grants received little pickup. After the 2019 flood devastated many communities in Nebraska, we worked with the NCAA and CWS of Omaha, Inc. to add extra dollars to the program that would be used to fund damaged baseball and softball fields.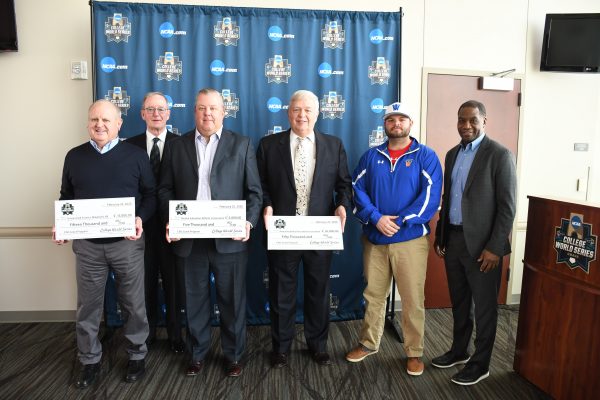 Execution
CWS of Omaha, Inc. and the NCAA provided $103,000 in grants to five area baseball and softball programs – $70,000 of which went to three flood-damaged programs in Omaha, Wakefield and Waterloo/Valley, Nebraska. Once the grant recipients were chosen by the CWS Omaha, Inc., committee, we began collecting visual assets and organizing a press conference. After scripting the run-of-show and prepping our spokespeople, we sent a media advisory to the local TV, print and wire reporters and followed up with each individually.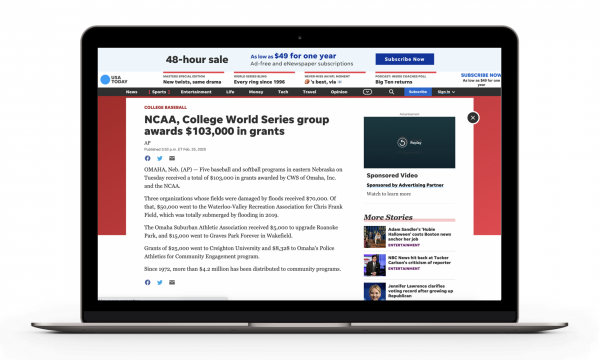 At the event, we handed out media kits, took photographs and facilitated interviews. Immediately following the news conference, we distributed the full release, including a link to the media kit, additional assets, and photos and video from the news conference to media outlets in a 200-mile radius around Omaha, with specific attention to the grant recipients' towns. Additionally, we included select team markets that typically have a high interest in the College World Series.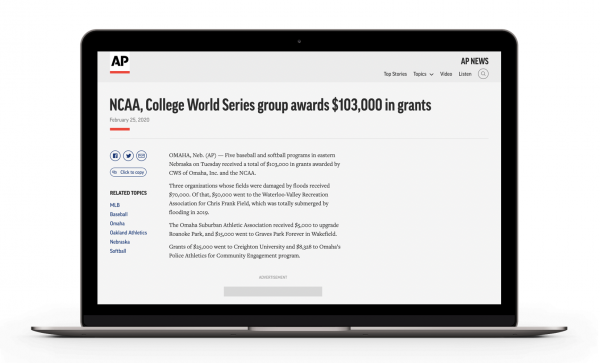 Results 
Every local news station attended the press conference. We received 54 publication mentions in more than 20 states, including pickups in USA Today and the AP. We tracked more than 1.1M impressions with an estimated ad value of $30,000.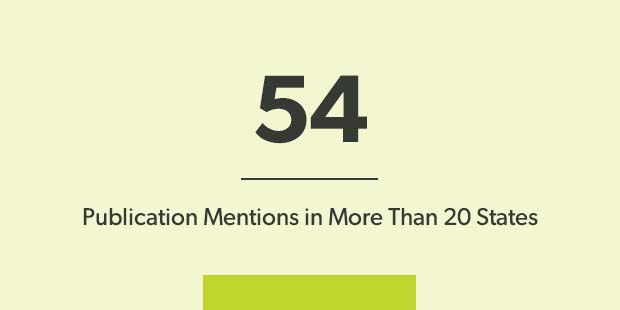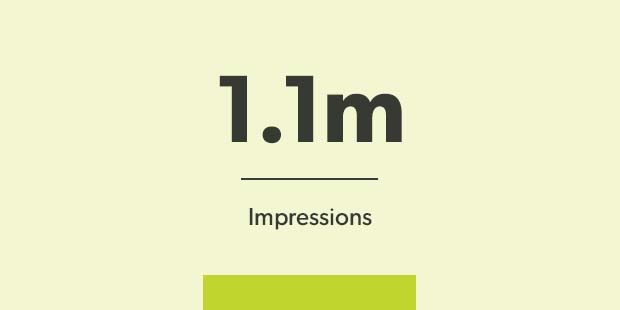 ---
---