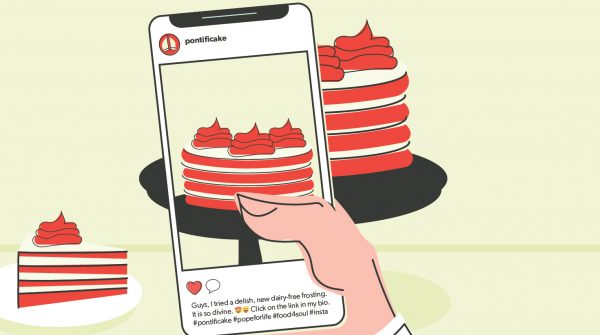 How social media democratized, but didn't create, the "influencer."
Influencer marketing has been around longer than one might think. Though Merriam-Webster officially added the term "influencer" to the dictionary in 2019, the practice of working with influential people to promote a brand goes back at least 100 years. Read on for stories of iconic influencer campaigns that predated social media and an overview of what has changed, what has stayed the same, and why it matters for brands.
Pre-Social Influencer Marketing
Union Pacific hit its 70-year milestone as a world war was beginning, the American economy was still reeling from the Great Depression, and Wendell Wilkie waged a fierce battle against FDR for the presidency. It would have been permissible to skip the observation, but one of Bozell's founders, Morris Jacobs, along with other prominent leaders in the Omaha community, had other ideas.
At the time, the Burns and Allen Radio Show centered around a gag involving comedian Gracie Allen running for president. Americans latched on to the bit. Fans donned "Vote for Gracie" buttons, students at Harvard pledged their support, and a town in Minnesota offered Gracie the job of Mayor. Union Pacific hatched an idea to tie Gracie's faux run to their anniversary by inviting her to come to Omaha for a "Surprise Party Convention." Union Pacific furnished a special presidential train for Allen and her entourage, which stopped in 34 cities. Fifteen thousand Nebraskans showed up for the convention and 8,000 "delegates," representing various states, gave unanimous approval of Gracie as their candidate. As a result, newspapers all over the country covered Union Pacific's anniversary.
This type of influencer marketing occurred well before Alan Turing invented the computer and Mark Zuckerberg was a twinkle in his father's eye. Some say the practice dates all the way back to Medieval Times, when British royalty and the Pope used their influence to promote new medicinal remedies. Whether or not that's the true origination, there are innumerable examples of brands working with influential people to bolster awareness and conversion decades prior to the digital age. Here are a few just from Bozell:
Rich Corinthian Leather, 1974 – After coining the term to describe the upholstery in Chrysler's luxurious Cordoba model, Bozell recruited Ricardo Montalban to be the brand's celebrity spokesperson. Montalban was an actor who starred in Planet of the Apes and Star Trek. The phrase itself had intrigue, but it's the way Montalban said "rich Corinthian leather" that made it stick.
The Other White Meat. 1987 – Americans were consuming less pork because of the perception it wasn't healthy. The "Pork. The Other White Meat." slogan combined with a partnership with Olympic Gold Figure Skater Peggy Fleming helped raise pork sales by 20%.
The Milk Mustache Campaign, 1995 – This campaign could not have been successful without influencers. The strategy involved sinking the entire $36 million budget into magazines to dominate the medium with poster-like imagery. Seeing photographs of stunning celebrities like Naomi Campbell sport a milk mustache made people pause and reevaluate the cool factor of milk.
From Influencer Oligarchy to Democracy
Though leveraging influential people isn't anything new, social media has changed the "who" and "how" of influencer marketing. Leading up to the 2010s, influencers were primarily celebrities. And though Kim Kardashian had a natural advantage in building a following when Instagram launched, the platform and its competitors democratized influencer marketing. It's no longer just the top pro athletes or those who have reached a Justin Timberlake-level of fame who are receiving the endorsement deals. It doesn't matter how much money you have, whether you have a record deal, or who your parents are. Anyone who produces valuable content can become an influencer.
Plus, we all have a more direct say in who our influencers are. The users on Instagram, TikTok and YouTube propel others to influencer-hood through likes, comments and shares.
"Influencer" now includes all sorts of people with all sorts of interests and backgrounds. The size-zero pageant winner may be the Instagram influencer stereotype, but she doesn't encapsulate just how diverse today's influencers are. The title is held by plant gurus who share advice on "shelf-care," stay-at-home mothers who have cracked the code to getting three-year-olds to nap, and kids who rock at slaying alien parasites on Fortnite.
Why does this matter for brands? You no longer need a $36 million dollar budget to launch a successful influencer campaign. With the rise of micro (10k–50k followers) and even nano (1k–10k followers) influencers, these campaigns can be extremely affordable and meaningful for brand awareness and conversion – especially for smaller brands or those with products that appeal to a very specific demographic. Here are just a few examples from campaigns led by Bozell: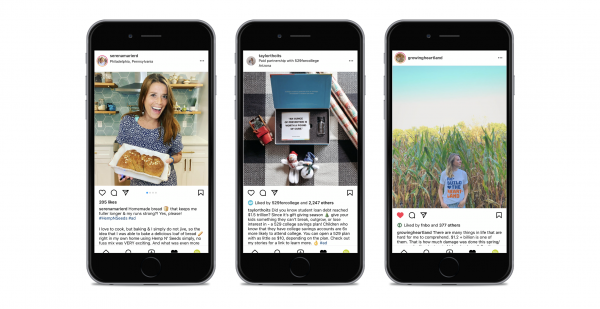 The influencer campaign with the Peyton Manning-/Kylie Jenner-types is certainly a tried-and-true tactic in the advertiser's playbook. There's much to glean from those campaigns that have successfully leveraged major celebrities to achieve results. But thankfully, today, there are so many more options.