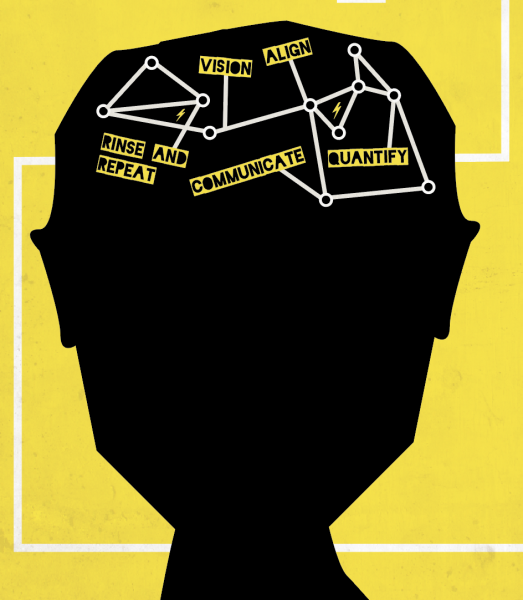 Understanding a business and industry is paramount in driving real results.
Marketing plays an integral role in building, maintaining and growing businesses, but it is not the end all be all. It is the engine. In order to begin building a business case, we must understand business goals and how marketing strategy and goals move the needle to achieve business success. In order for all the marketing science to work, we must develop marketing goals that ladder up to overall business goals.
Here are five tips on creating business goals that make marketing goals useful.
Vision
Athletes teach us the art of visualization. It's the idea that you visualize a goal and then commit to the actions necessary to make it come true. Good business goals are rooted in a vision and mission. Know who you are and what you want to accomplish as a whole, then detail marketing goals to drive
the impact.
Quantify
It is not enough to just be rooted in our why, but also the actual how. We can't hold ourselves accountable if we don't take ownership of the numbers. It is scary to put numbers to our goals; what if we miss them? Good, then we know we have to make changes. If we set the bar low, we won't make a difference, we will make excuses. If we set them high and make all strategic decisions to achieve it, we will have business rationale.
Communicate
That offsite planning meeting among executives is great, but communication is key. Together, a company can achieve more. Don't just send an email; follow through in everyday meetings and with each tactic developed. Constant and consistent prioritization with each interaction reinforces commitment.

Align
Listen more than you talk. Other departments and divisions are experts in their areas. They will have valuable insights and ideas, but we have to listen and align. Marketing is more than promotion; it involves the product, pricing and distribution. These will all affect the success of promotions, and alignment is key.
Rinse and Repeat
Goals are not set-it-and-forget-it. Consumers change. Industries change. Heck, everything changes. And in the digital world, those changes happen at a relentless pace. You don't want to miss an opportunity to adapt and change those goals in real time to ensure the business ebbs and flows with the market.
Setting solid marketing business goals isn't enough. We must align the company as a whole to these goals so we are doing more than just getting leads in the door. We can rest assured the customer experience and retention are aligned so we aren't filling a leaky bucket. When we all work together as a business, we can achieve greatness.