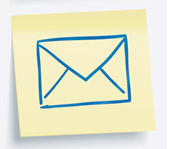 With a possible recession looming on the horizon, marketers are looking for ways to stretch their budgets. With all of the new opportunities referred to as "new media," there is one that is anything but new. Email marketing has been proven an effective, inexpensive technique time and time again for companies large and small.
It is very common, however, for companies to make mistakes, sometimes costly ones, when beginning their email marketing efforts. Here are five common mistakes made by companies:
Do Use Caution in Email List Generation
When creating a marketing list, there are some basic rules to follow. These rules aren't just best practices, they are federal laws laid out in the Can-Spam Act of 2003. The law states that it is illegal to market to individuals without their prior consent. You simply can't scour the Internet for a list of potential customers. One common method for email collection is to add an email collection form to your company or organization site. If you are looking for a targeted list, you can work with a list provider and rent the desired contacts. Keep in mind that you will not have possession of this type of list; the provider will transmit your message using their service.
Do Your Research for a Reputable Provider
There is an enormous number of online services offering email marketing as a solution. Not all of these providers are created equal. The variations not only come in the form of support, but also their best practices. Credible services will help craft your message and identify words to avoid in your subject line. This is vitally important when dealing with Internet email service providers' spam filters.
These companies should also have expertise in developing email templates that will display well in a variety of potential email applications used by consumers. From desktop programs like Microsoft Outlook to Web-based email services like Yahoo! Mail, all of these services display email campaigns differently. A good provider will work to make sure that your email displays well across multiple services.
Don't Select a Provider Without Credibility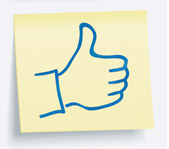 Using a reputable service is extremely important when enhancing the deliverability of your marketing efforts. These services work closely with the big Internet service providers to get their customers' messages through. If your provider's servers have not been whitelisted, you may be paying for email messages that will never make it to the intended customer.
Don't use Your Company's Email Server for Marketing
This is a very risky technique to attempt. Federal law requires that an email marketer facilitate a recipient's opt-out request quickly. If you are manually tracking and handling these, it is easy for a request to be missed. If you are sending a large quantity of emails, it is also possible that your messages may be marked as spam, and your company's email server may be blacklisted. If this happens, none of your emails will make it through the spam filters. This could obviously result in dire consequences for your company's communications with customers and vendors.
Don't Forget To Review Your Statistics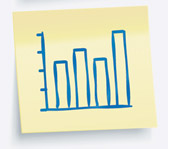 It is very common for new email marketers to send out their campaigns and "just hope" that everything went well. This can be a large mistake, in that email marketing is one of the most trackable forms of communication. When reviewing reports provided by your service provider, you can see simple statistics, from the number of emails opened to the number of links clicked on in the email itself. This will help you to determine the types of information and offers your customers respond to best, arming you with the quantifiable data necessary when determining what has succeeded and failed in the past.