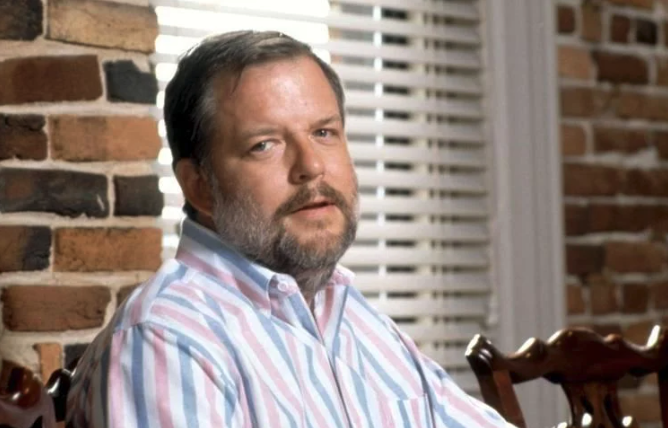 It's not often that an agency's operations manager feels compelled to write a blog post. After all, we work "on the business," not "in the business." I'm admittedly no expert in the field. But, as those who know me can attest, it's probably most fitting that this news comes from me:
The world of advertising lost a grossly under-appreciated icon with the passing of John Cherry III on Sunday, May 8, 2022.
John Cherry III? Without doing a Google search, you're probably drawing a blank.
Here at Bozell, we take pride in late creative director Bill Fries and jingle-writer/musical genius Chip Davis' creation of C.W. McCall – a country-singing truck driver for Old Home Bread, whose popularity spun off into the creation of a #1 chart-topping song and a major motion picture in the '70s.
But Cherry, perhaps drawing inspiration from the success of the C.W. McCall character, created the most lovable icon of '80s and '90s advertising and film – Ernest P. Worrell.
You know Ernest. The bumbling rube with a heart of gold. "A man who's never tasted quiche." He went to camp. Then he went to jail. Then (after going back to school) he went to Africa. THE MAN EVEN SAVED CHRISTMAS, YOUKNOWWHATIMEAN?!
But before all that, the character Jim Varney famously brought to life was created by Nashville's Carden & Cherry Advertising Agency.
What started out as 25 takes a day for local and regional small business ads (shot from Cherry's own home) would eventually take the entire country by storm. From 1987–1998, nine Ernest movies and a Saturday morning TV show were produced (all directed by Cherry.) Ernestmania was running wild!
So, this week, in light of his passing and as a child (adult) who loved (loves) all things Ernest, I thought I'd shine a light on Cherry's overlooked yet historic contributions to the world of advertising, film and popular culture.
And in closing, I'll share with you my personal "go-to" for sad moments in time such as this … cue the music, Vern.