Omni-channel. Dynamic Ads. Connecting brick-and-mortar stores with e-commerce sites seamlessly. This isn't just industry jargon, it's e-commerce trends and behaviors that marketers and companies will strive for throughout 2017.
According to a February report from the U.S. Department of Commerce, total retail sales for 2016 increased 2.9% from 2015. Not surprisingly, the e-commerce sector was the fastest growing with a sales increase of 15.1% in 2016 to $394 billion.
It's estimated that online sales will increase to $523 billion in 2020, a rise of 9.32% per year (although the current annual growth rate is actually 15%).
Despite the continued growth, e-commerce sales represent just 8.1% of total retail sales. While the majority of Americans say they prefer to shop online rather than in stores, the current reality is that online shoppers still spend 64% of their shopping budget in store, and 36% online.
96% of Americans shop online, but most purchases still happen offline — in fact, some 64% of shopping budget spent in-store."
It's the younger generations that continue to drive shopping to the digital front. 67% of Millennials and 56% of Gen Xers prefer to search and purchase on e-commerce sites rather than in store. While only 41% of Baby Boomers and 28% of Seniors will click to purchase.
Because we want to shop both offline and online, retailers are moving towards omni-channel strategies that involve multiple selling touchpoints for consumers to interact with — all geared toward enabling customers to convert on any channel, physical or digital.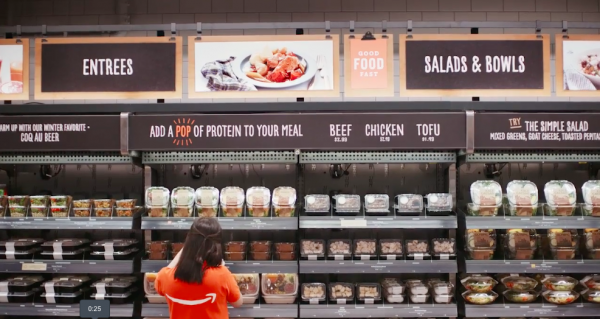 Through Google's local inventory ads, bricks-and-mortar stores can show online shoppers product availability in nearby physical stores. In December, Amazon opened a physical grocery store with no checkout lane. And with apps like Glitch from Adidas, retailers are now finding new ways to link both their brick-and-mortar stores and e-commerce sites seamlessly.
As you're developing your omni-channel strategy, keep the following in mind.
E-commerce competition heats up
As consumers increasingly move online, competition for those eyeballs and dollars are intensifying. For many retail companies that means an even bigger focus on content creation/marketing to gain attention. But that's a challenge today as the volume of free content is exploding at a ridiculous rate. Depending on what study you read, the amount of available web-based content (the supply) is doubling every 9 to 24 months.
So you need to really understand your prospective customers at a deeper level and gain insights as to the type of content that will truly resonate and get the attention you seek. Merely jumping on the latest meme or leveraging the latest news headline won't be enough as competition becomes more fierce. Relevance and quality will trump quantity.
Social media earns it's place in e-commerce
Nine out of 10 consumers turn to social media for help with a buying decision and 75% of people bought something because they saw it on social media.
So it's no surprise that social platforms are jumping into the e-commerce arena. In 2016, Facebook integrated Dynamic Ads on Instagram, and launched product tags and the local marketplace.
In 2016, Snapchat launched video shopping ads in the discover, local and live sections. Target and Lancôme advertised their products in short videos that had a built-in buying option where the user simply swiped up from the ad to order the product. This offering will become more widely available in 2017.
Chatbots are coming into their own
Chatbots are an important breakthrough marketing technology for marketers.
While still somewhat rudimentary, the capability of this emerging technology is growing quickly. Last September, Facebook added in-app purchase functionality to its messenger platform to allow bots to complete purchases for users entirely within the platform. Soon, this kind of functionality will become the norm rather than new and experimental.
Mobile users continue to increase — but still aren't converting
Consumers own and surf on multiple devices — smartphone, tablet, computer — during the same day. We expect an online shopping experience that's quick, easy and, above all, user-friendly as well as seamless.
Mobile devices now make up more than half of all web traffic to e-commerce sites, but account for only a third of the revenue. While the use of mobile wallets is increasing (Apple Pay and Android Pay have greatly improved the mobile check-out process and PayPal does more than $14 billion dollars in mobile payments alone), most people are still reticent to purchase on their phones.
Mobile is the norm for research; however, desktop still dominates for conversion. Often marketers treat desktop users and mobile users as different people. But with average households having 7.4 internet connected devices, I may be on my phone one minute and on my tablet or laptop the next.
Simplifying your mobile UX may help a few more mobile customers to convert, but your real focus should be on providing a seamless experience across devices and touchpoints so users can browse on mobile and convert later on their tablet or desktop.
Shoppable personalized video
YouTube launched shoppable videos, with pop-up cards, in late 2015. It was pretty basic, but with the growth of video advertising, it will get more sophisticated in the next year or two. With the growth of programmatically served video that places products in a video based on known customer preferences, and then making it shoppable, advertisers will be able use it to convert customers like never before.
Subscription based e-commerce models are growing
Dollar Shave Club upended the industry's traditional business model by offering a subscription service that sold blades for as little as $3 a month (including shipping and handling). They started selling subscriptions in 2012, and in 2016, Unilever bought them for a cool $1 billion dollars!! Crazy, right?
All kinds of industries are ripe for disruption by successful subscription based e-commerce sites. My husband is such a big fan of Me Undies, that he convinced me (and several of his friends) that we had to subscribe. Underwear as a subscription. Who'd have thought it. But it works.
He also discovered Shirts on Tap where he gets a cool new micro-brew t-shirt each month along with some bonuses like coupons and stickers. We subscribed to Hello Fresh for almost a year to try some new things. And we purchased a fruit of the month club for my mother-in-law for the holidays.
Millennials are increasingly keen to spread costs via subscriptions rather than make single big ticket purchases. My daughter loves Ipsy where she can try out all kinds of new products.
People in their twenties today have average incomes higher than those in their twenties did two decades ago, and have disposable incomes a third higher than the same age cohort did twenty years ago. But their wealth is far lower than that of other demographics, and lower than their parent's wealth when they were in their twenties. Those between 20 and 30 are far less likely to own their own home or a car, when compared to previous generations.
Looking at economy-wide trends, it's clear this trend is set to continue.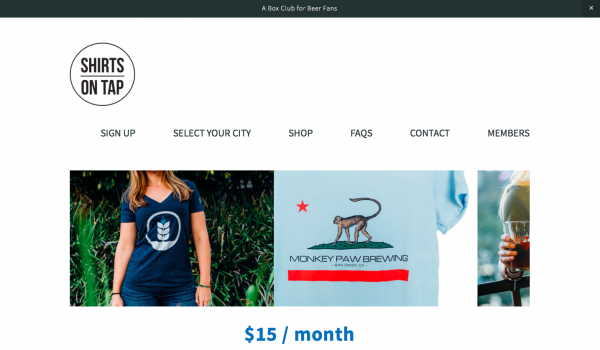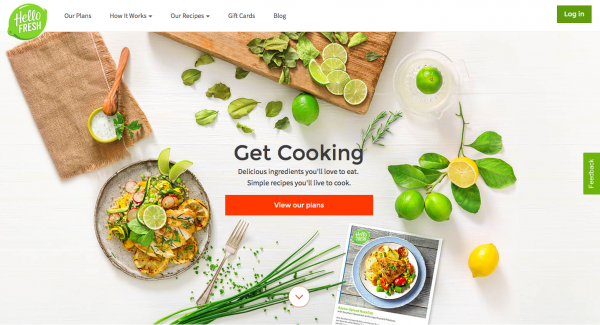 Save
Save