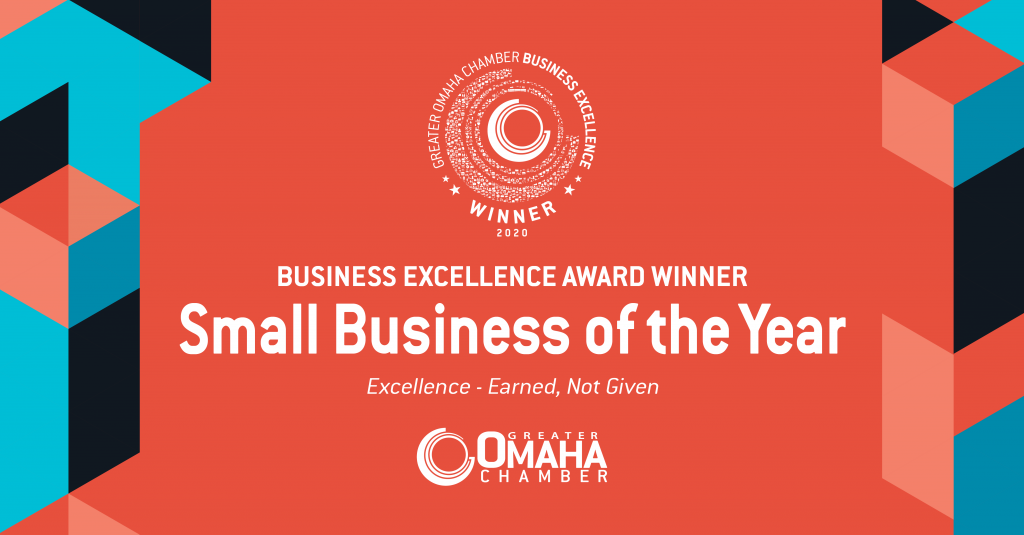 The Greater Omaha Chamber has announced the 2020 Business Excellence Award winners, including naming Bozell as the Small Business of the Year. The Business Excellence Awards are an annual tradition recognizing regional organizations that elevate the community and make Greater Omaha a better place to live, work and play.
Each year, the Greater Omaha Chamber selects Business Excellence Award winners from nominations gathered from the community. The Chamber's website states, "These awards are our way of celebrating the incredible amount of excellence around us and awarding the truly deserving."
"We could not be more surprised, proud and humbled by this news," says Kim Mickelsen, CEO of Bozell. "We are thankful every day that we get to do amazing work in and for this community."
Click here for a full list of 2020 Business Excellence Award winners and to read their stories.