In 1998, Overture pioneered the idea of selling search ads. You could buy search results for as low as a penny or two per click. This system has quickly evolved into one of the worlds most competitive marketplaces.
Here's a striking fact for you: among the five most visited websites in the world – two are search engines. The most visited site in the world is Google. 40 percent of every internet user in the world uses Google. 26 percent of every internet user visits Yahoo. Together, that's almost 70 percent of every internet user in the world. 70 percent!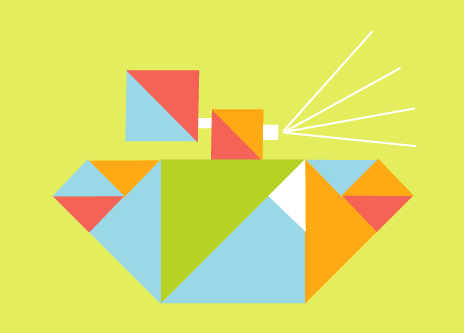 So how can your business harness these goldmines of Internet traffic? It's called Search Engine Marketing, and you should get to know it by first name: It's SEM for short.
SEM is direct-response and does not fall under the typical media umbrella.  Strategy and media planning for these campaigns play a pivotal role.  Preparing a direct-response campaign requires a greater deal of analytical thinking. With direct-response campaigns, not only does the client have quantifiable goals it seeks to meet, but those goals must be met within certain thresholds of often tightly controlled metrics to be deemed a success. Now to the finer details.
Pay-Per-Click Advertising
Pay-Per-Click (PPC) is a popular Internet advertising technique found on websites, online advertising networks and especially on search engines.
PPC Search Engine Marketing involves sponsored links that are typically in the form of text ads usually placed close to organic search results. A PPC advertiser pays a particular amount for each visitor who clicks
on these links or banners and lands on the PPC advertiser's Web page.
In essence, PPC Search Engine Marketing is all about bidding for the top or leading position on search engine results and listings. PPC advertisers do this by buying, or bidding, on keyword phrases that are relevant to their products or services – the higher the bid, the higher the spot on the search results, the more the people will find the ad and click on it (this is why some people call it "keyword auctioning" or "keyword bidding"). PPC advertisers would then pay the bidding price every time a visitor clicks through the website.
Why Use SEM?
Because you're smart. SEM is one of the most efficient forms of advertising around. It's affordable, it's testable and it gets results. If your company isn't utilizing SEM right now, we need to talk. But it's okay because the other beauty of SEM is that PPC advertisements can be implemented in a jiff. Still not convinced?
Instant Traffic – no long waiting time and groups of hungry niche visitors are always searching for information everyday.
Well-Targeted traffic with a broad reach
By reaching out for well-targeted visitors who are already interested in your products or services, you can ensure a higher percentage of success in your campaign.

Obtain specific, pre-qualified, and quality traffic.
Increase additional traffic to your website, aside from the natural or "organic" search engines.

Reach the masses

Major players:  Google, Yahoo!, Bing, Ask
Smaller search engines:  AltaVista (powered by Yahoo!), Netscape (powered by Google), AOL (listings come from Google)

Your goals and results are tracked daily — giving you instant data on your investment
Track exactly who comes to your website and what they do once they arrive – valuable in determining statistics such as ROI, cost-per-visitor and conversion rates.
You only pay when users click on your ad
When you use large pay-per-click search engines you guarantee you are getting at least some good traffic, and that your business model is scalable. Smaller engines provide slower feedback loops, and some may not even provide quality traffic.
Tips & Tools
Use these quick tips when setting up a PPC campaign on any search engine.
Analyze visitor search patterns and develop a list of relevant keywords visitors might use when looking for your products and services.
Don't cheap out. Popular keywords are expensive, less popular ones are cheaper. For best results, have a mix of both.
Use precise ad copy. Clearly state the service / product you are promoting. If possible, include pricing if you are selling any product.
Run multiple ads for the same words and test them against each other or send them to different pages to A/B split test your site or ad copy.
Do not rush for position #1. Settle for positions 4/5/6 as bids will be lower and visibility will also be OK. This will lower your CPC and increase ROI.
Helpful References

Google AdWords Learning Center
The Google Keyword Tool
The Google Traffic Estimator Tool