8,971 Miles of Sweetness
In a food truck filled with a couple thousand pounds of honey, together with Sioux Honey, we set out to share sweetness across the country. We got face-to-face with current and potential customers by participating in community events and performing random acts of kindness along the way. And we documented all of our travels online and via all of the Sioux Honey social channels, using the hashtag #ShareSweetness.
"Share a Little Sweetness" Tour Recap Video
Insights
Turns out, honey is the 11th fastest growing category in the supermarket (with a growth rate of six percent), and brands continue to grow approximately four to five times faster than private-label. The problem for Sioux Honey was that, even though it has been on shelves since 1921, the underperforming age group was the millennial generation – many didn't even know the Sioux Honey name. This made it clear that, in order for their honey to better appeal to the millennial market, the brand needed to be modernized and the co-op story needed to be shared.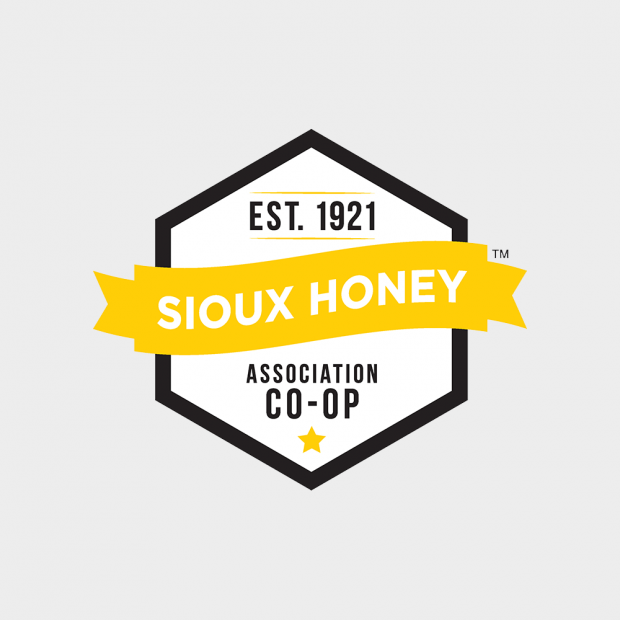 ---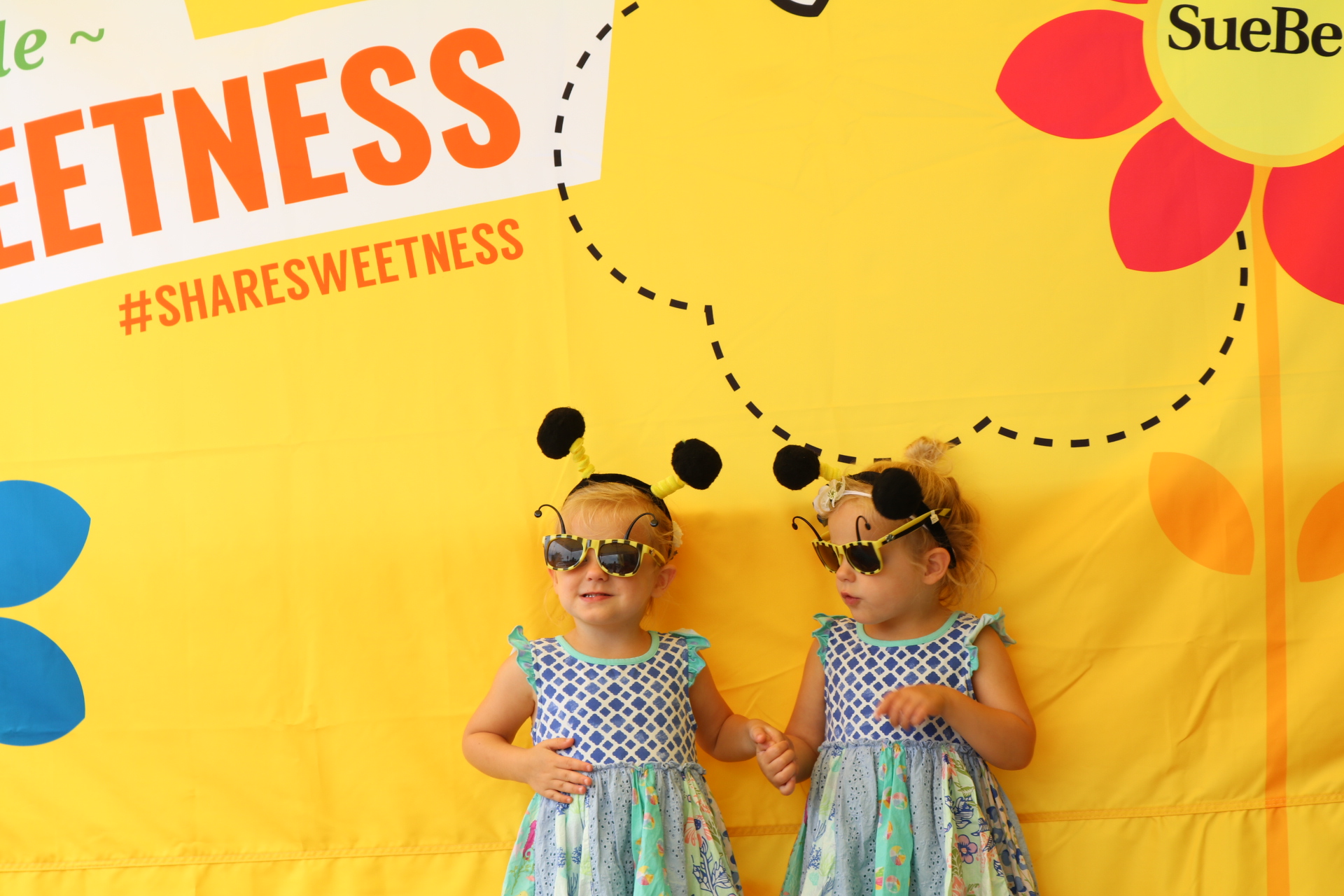 Execution
What ended up coming to fruition was the "Share a Little Sweetness" Tour—a 10-week, 9,000-mile sampling tour from the Midwest to the West Coast.
Before the tour began, our creative team designed and produced a more modern Sioux Honey Association Co-op logo and packaging. This younger look and feel was then translated into Share Sweetness Tour props, including a wrapped food truck, interactive photo booth and a whole lot more. Also in that mix was a branded microsite – ShareSweetness.com – that housed blogs and information about the tour in general (stops, social, etc.).
The tour kicked off in Omaha, Nebraska, at the College World Series. Over the span of 10 weeks, our Share Sweetness team stopped at 31 retail stores, attended 19 community events, made and shared honey dog treats, held diaper drives for those affected by Hurricanes Harvey and Irma, and assisted during the California wildfires. At each stop, they handed out honey samples, coupons and branded materials, and even encouraged patrons at these events to share sweet messages on Share Sweetness post cards, which the crew then hand-delivered to different people in different places in each community (i.e., children at Colorado Children's Hospital and incoming freshmen at the Air Force Academy).
All of their travels were shared on the site and on social with the hashtag #ShareSweetness. And everyone who stopped by the food truck was encouraged to share posts and photos using the hashtag, as well. Traditional PR tactics were also utilized, as the tour was featured on local TV and radio news stations in multiple cities. But, ultimately, it all had to come to an end, and it did so in the Sioux Honey Association Co-op hometown of Sioux City, Iowa.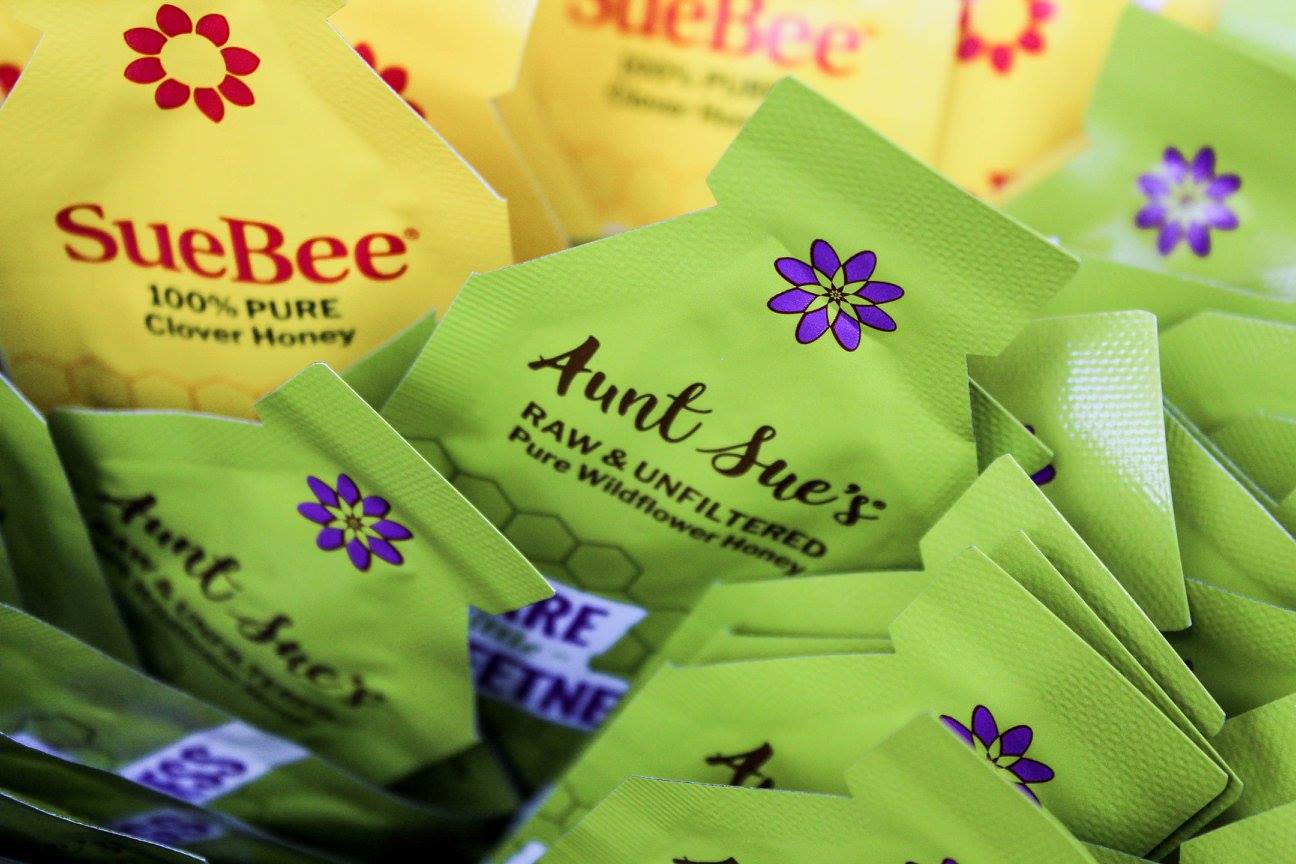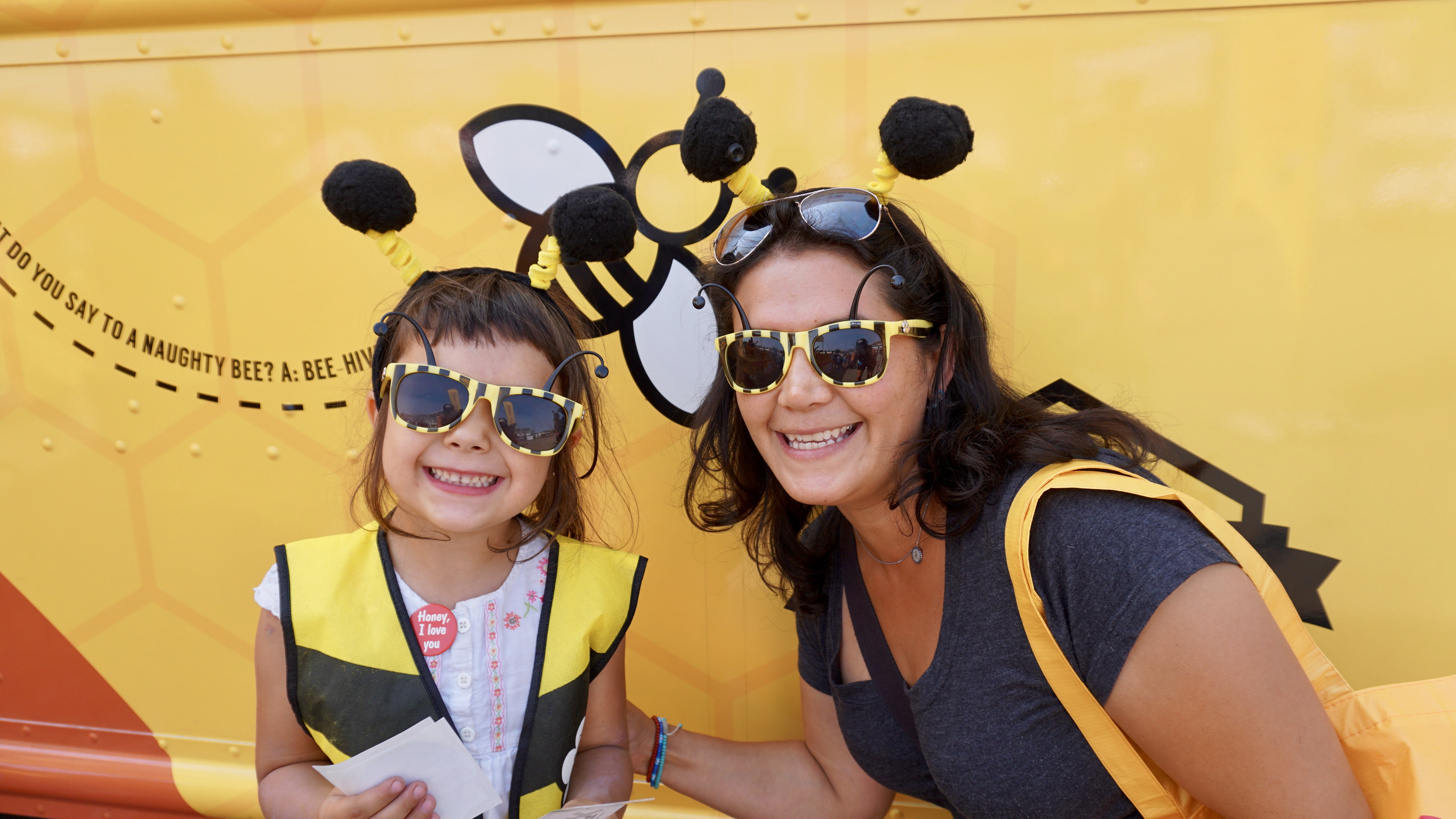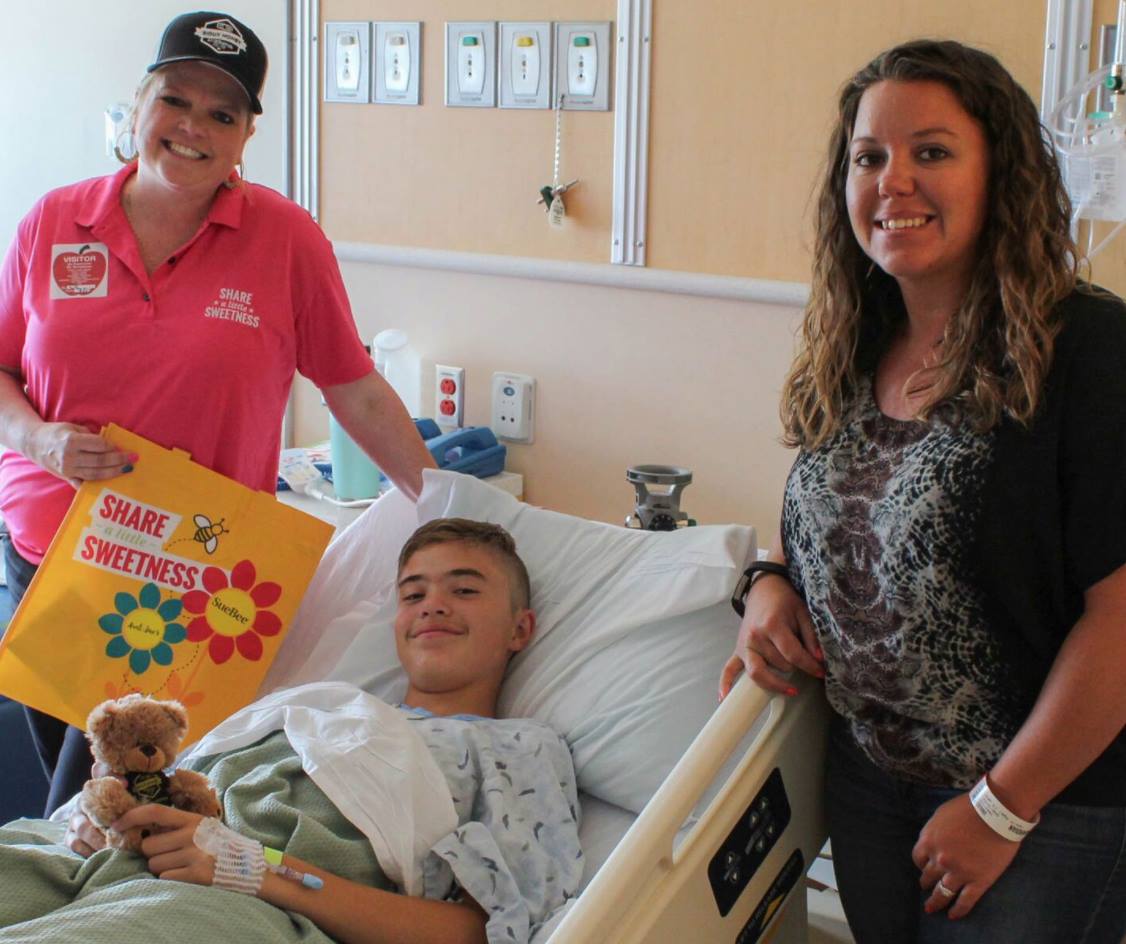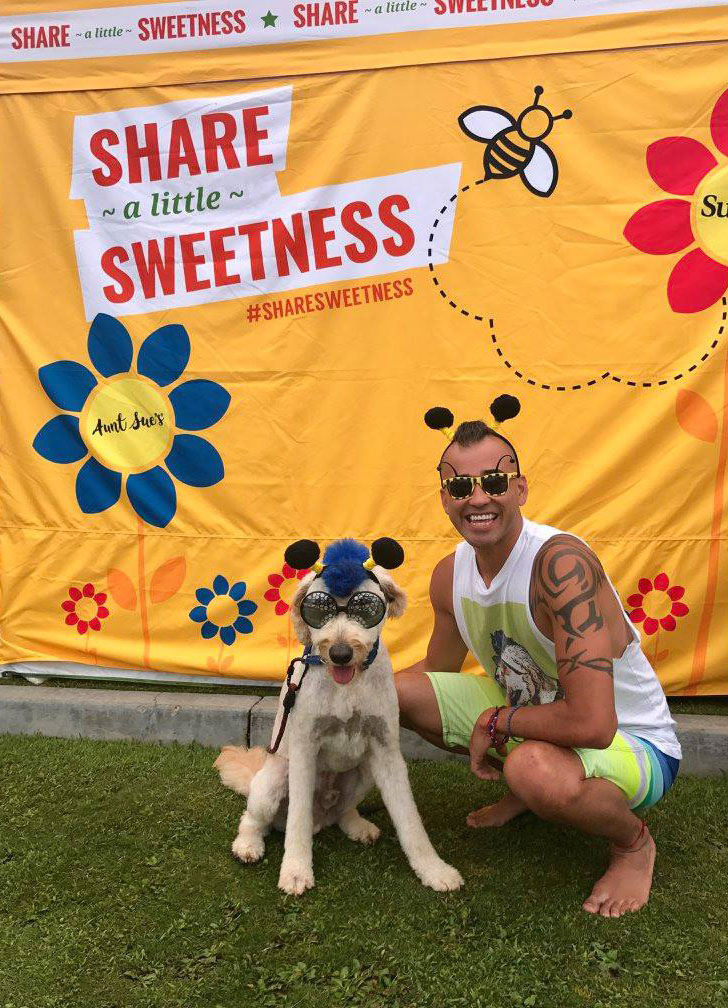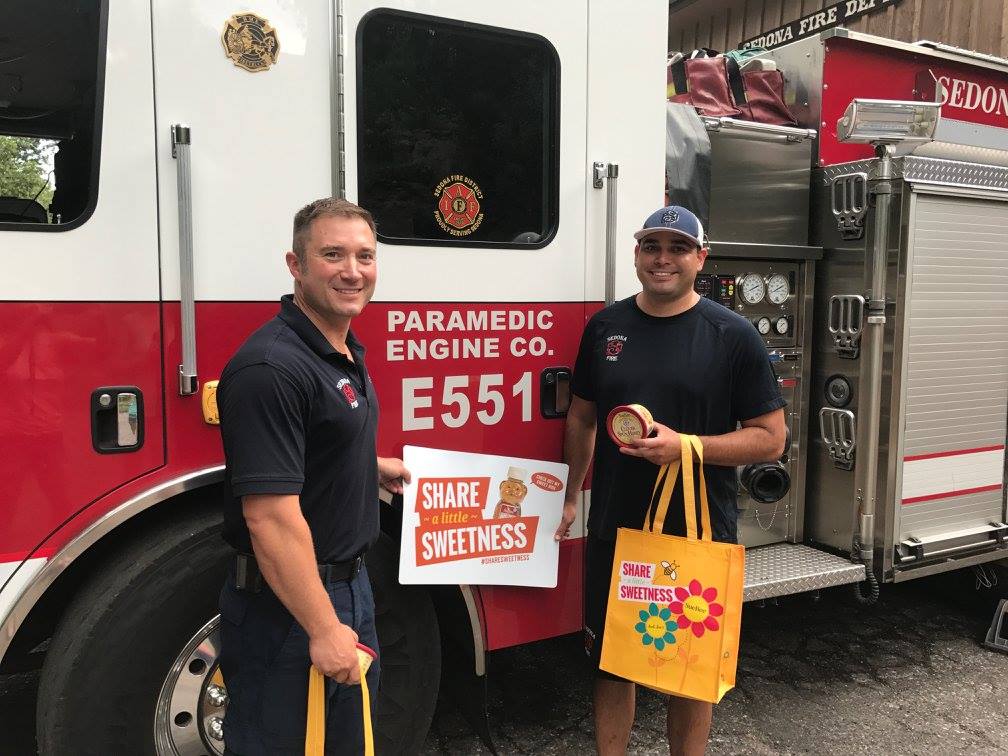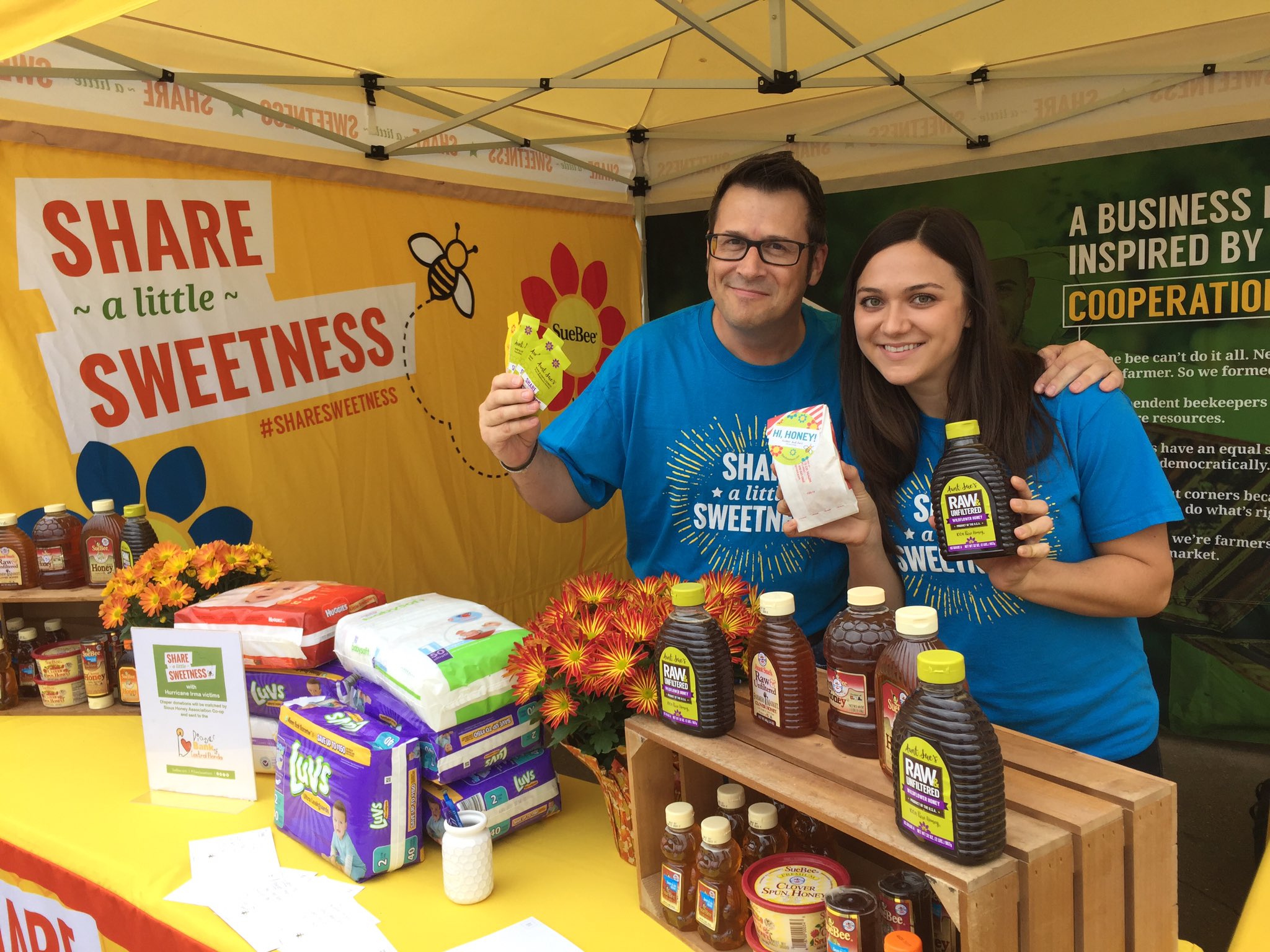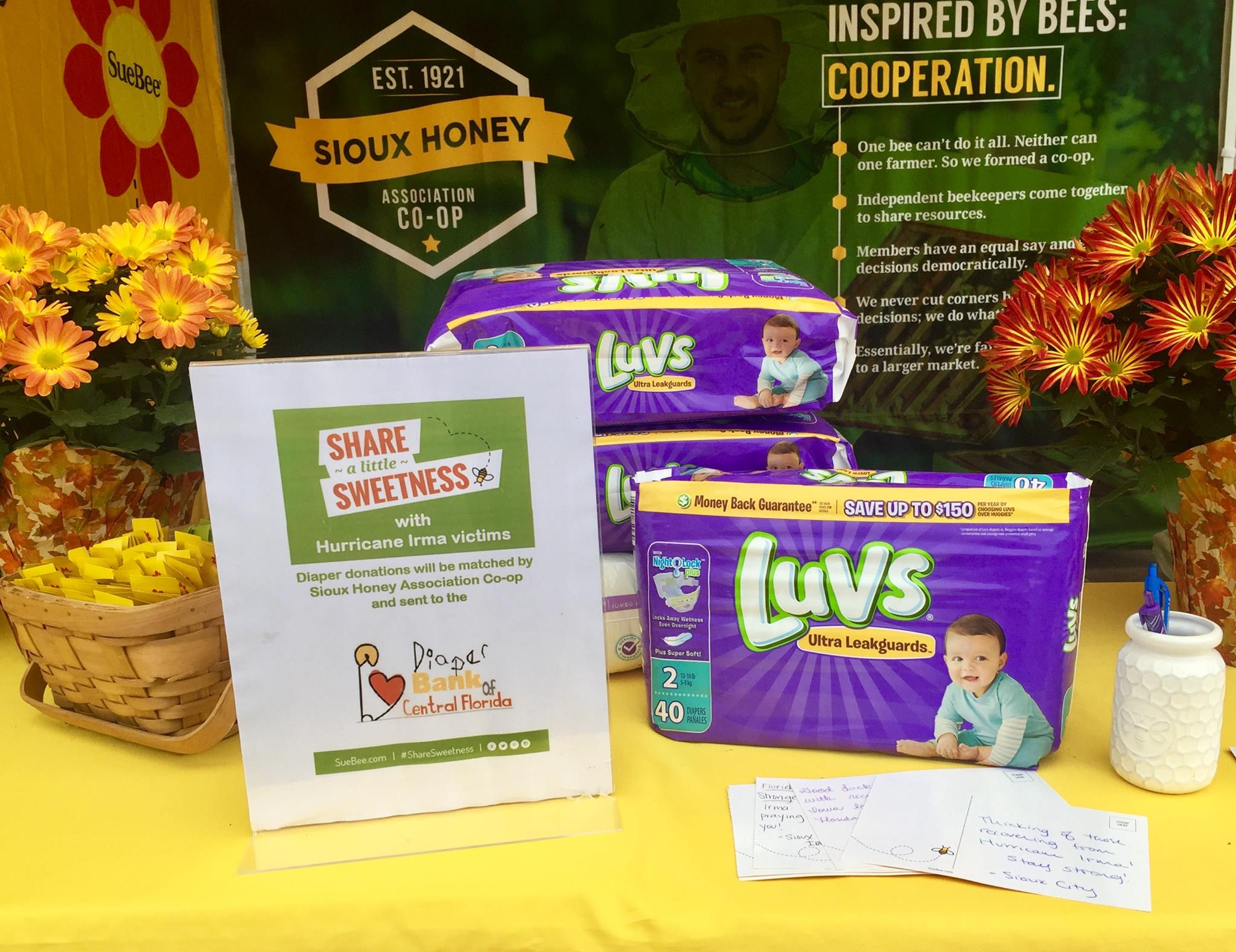 ---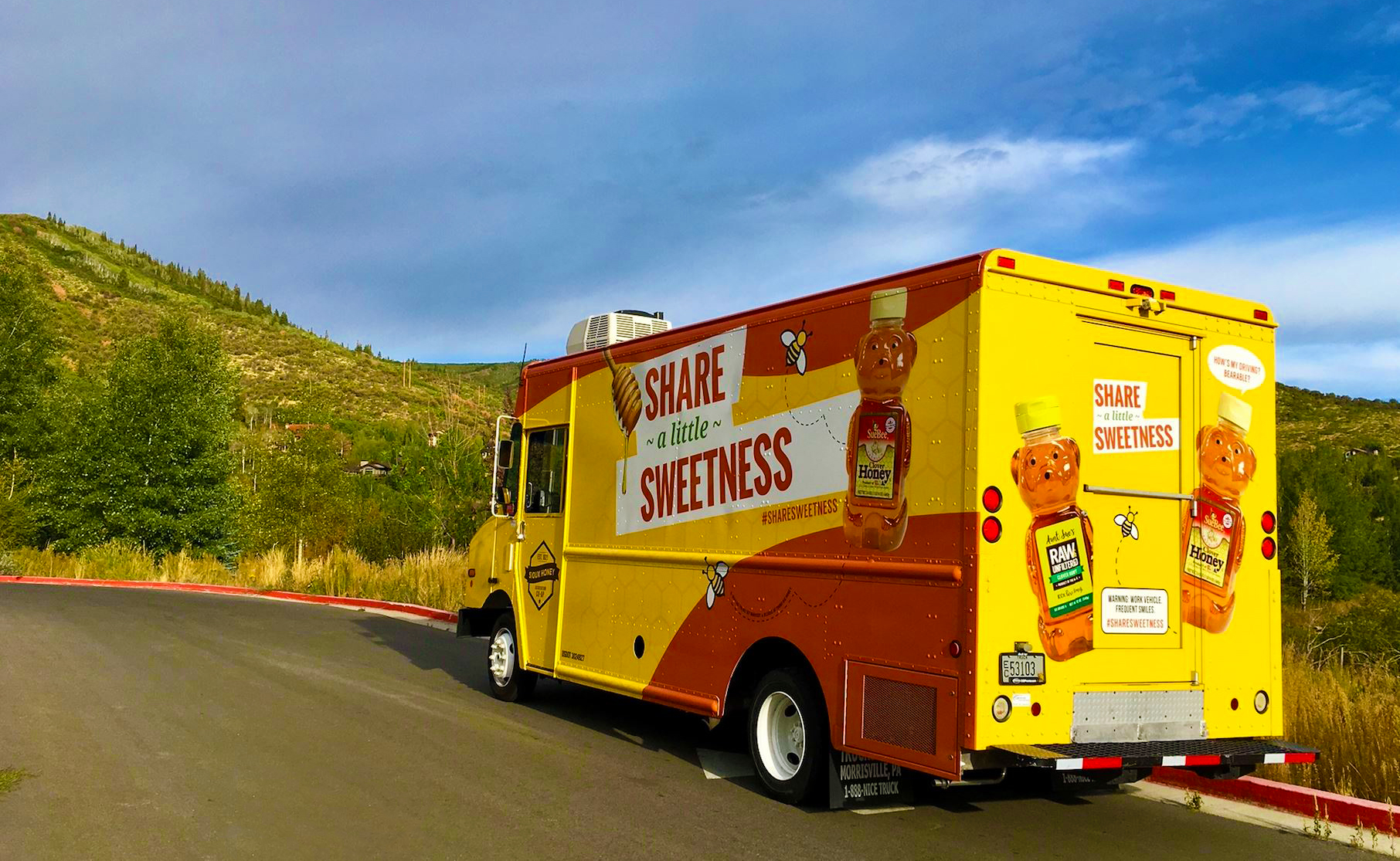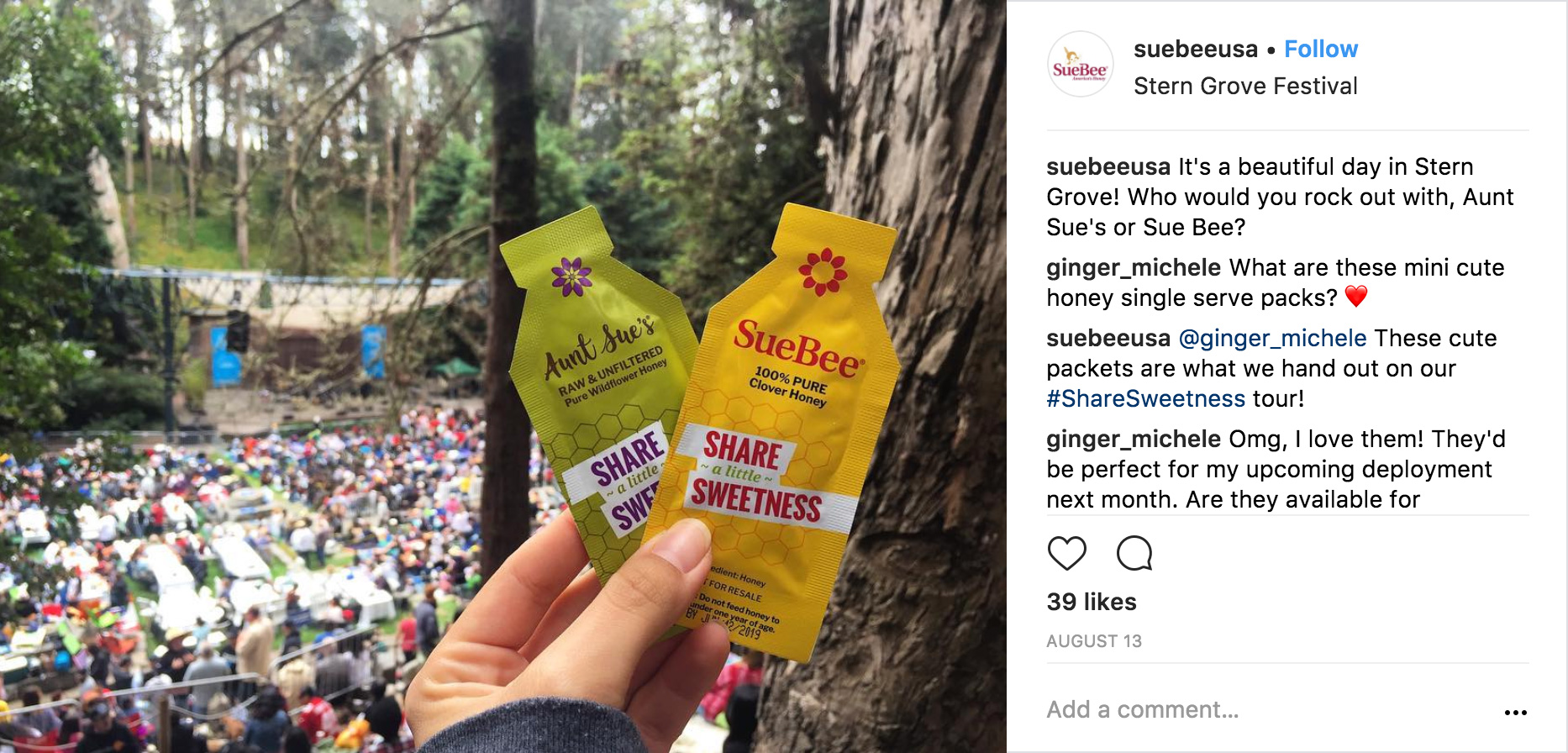 Results
After the tour's 10 weeks, Sioux Honey gained 7.5 million impressions and reached one million consumers. On the tour, tens of thousands of honey samples and coupons were distributed, and genuine connections were built with potential buyers. Across all Sioux Honey social media assets, the tour contributed to a 98 percent increase in social impressions (more than one million), a 307 percent increase in engagement, more than 4,000 link clicks, and nearly 2,000 new fans. Most importantly, we distributed 43,586 samples with 75 percent of those who sampled saying they'd likely buy the product.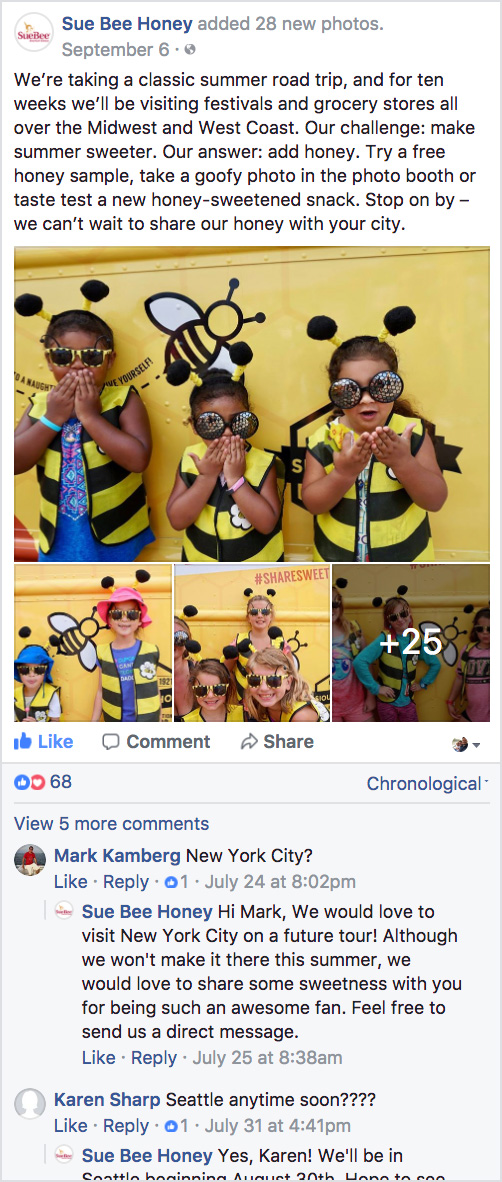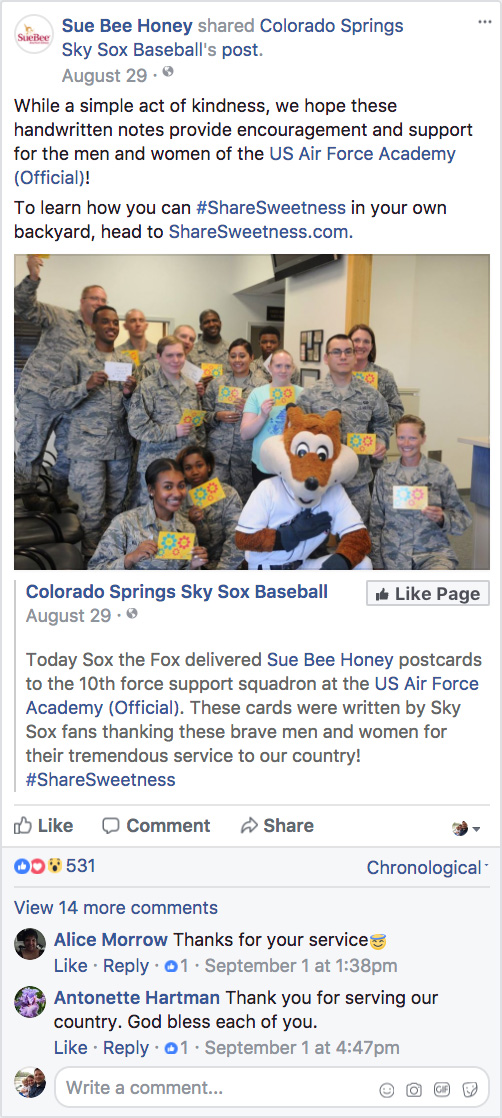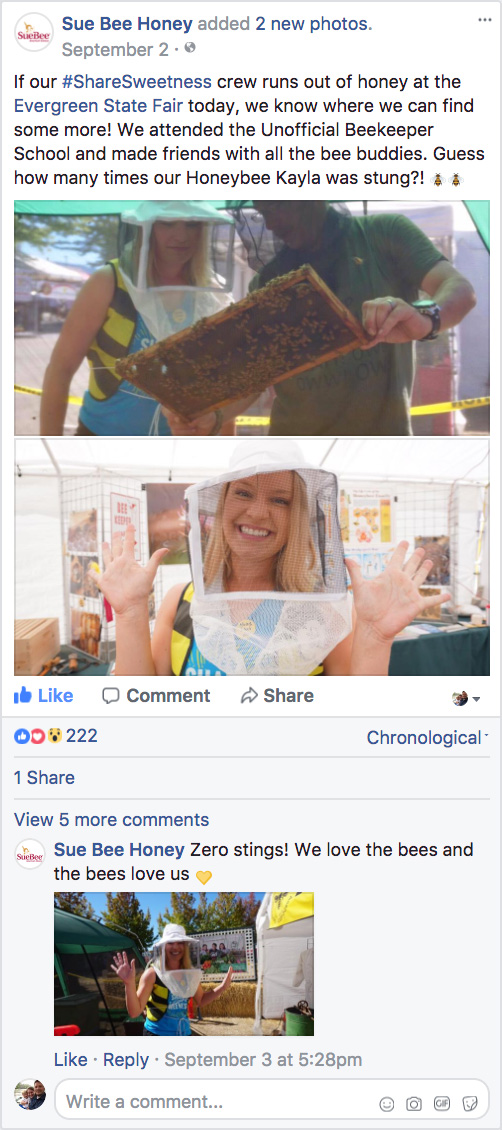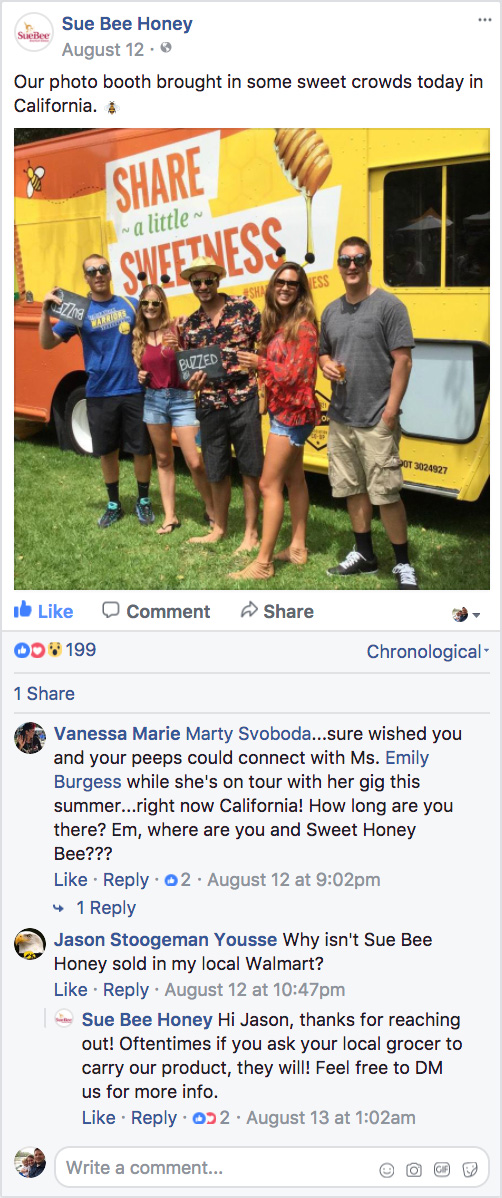 ---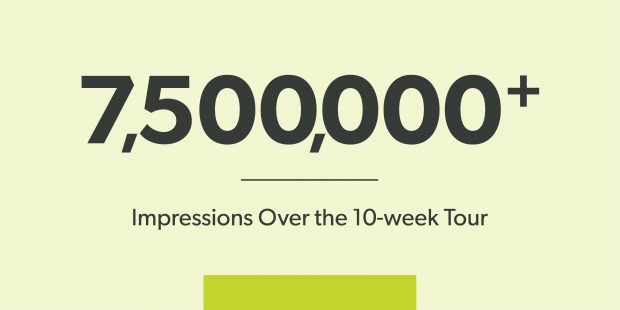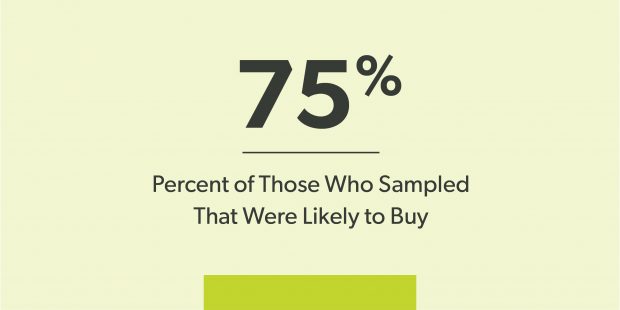 ---
---