An Earned Media Strategy Rooted in Diversity
Four hundred Nebraskans are waiting for an organ donation. So Bozell partnered with Live On Nebraska to develop a PR campaign that would increase awareness. To make the biggest impact, we identified two demographics that could help increase donation numbers the most: the Black and Hispanic communities in Nebraska.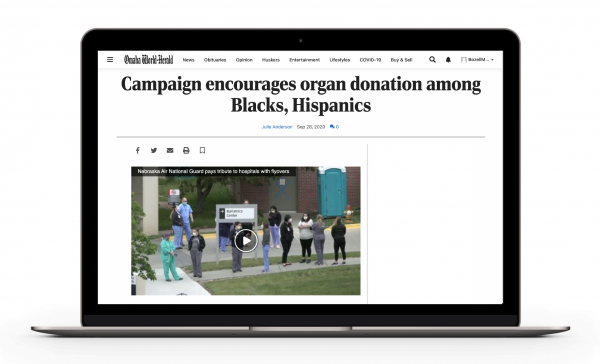 Insights
Nationwide, Hispanic and Black populations have a higher-than-average need for organ donations. (In Nebraska alone, Black people make up 5% of the population and 12% of the organ donation wait list.) Yet both demographics are less likely to check the organ donor box at the DMV.
Execution
Bozell identified two influencers within the Omaha community to help spread awareness of the need for more organ donors: Marcos Mora, the leader of the Omaha Cinco de Mayo events and Founder of the Barrientos Scholarship Foundation; and Art Brown, a dean at Metro Community College in need of a kidney transplant. Because the campaign was taking place during 2020, our initial plan to spread the word at community events was not possible. Instead, we decided to build awareness primarily through earned media stories.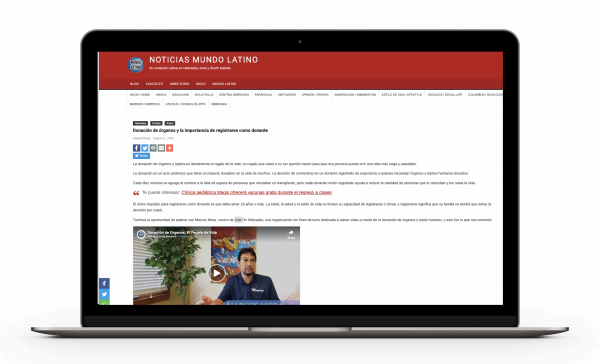 We created an earned media strategy that prioritized Spanish-speaking outlets and media focused on the Black community. We also included Omaha's mainstream news outlets like the Omaha World-Herald, KETV, WOWT and NET. We worked with our spokesmen on personalized talking points and armed them with stories of local organ donors and recipients within the two demographics. For interviews, we paired Marcos and Art with Live On Nebraska's Marketing & PR Manager, who could speak to the specific questions related to the process.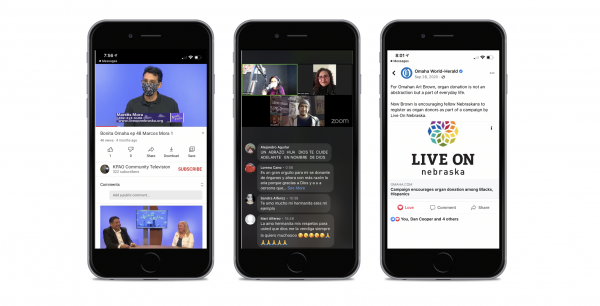 Results 
We earned 20 individual stories and even more pickups as affiliate print and broadcasters carried some of the stories further. Our pickups included print, online, TV, radio and social media broadcasts. One-third of our pickups were in Spanish. The outlets with which we secured coverage included Telemundo, Mundo Latino, the Omaha Star, Lexington's Que Pasa circulation, Omaha World-Herald, KETV and William King's The Boss Morning Show.
Our combined reach for each channel was estimated at:
193,000+ for television
40,000+ for online
240,000+ for print and radio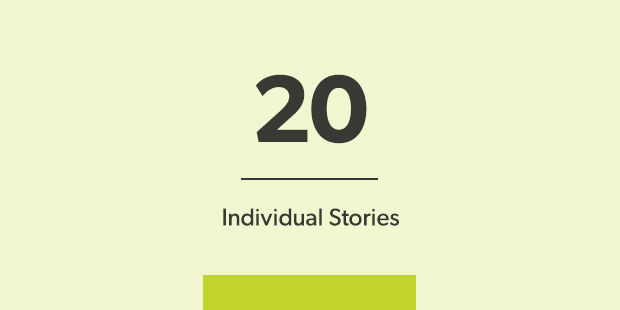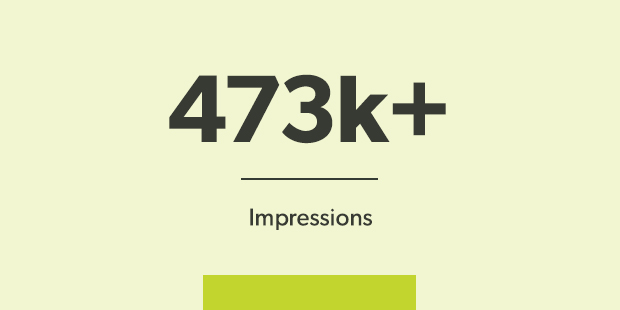 ---
---