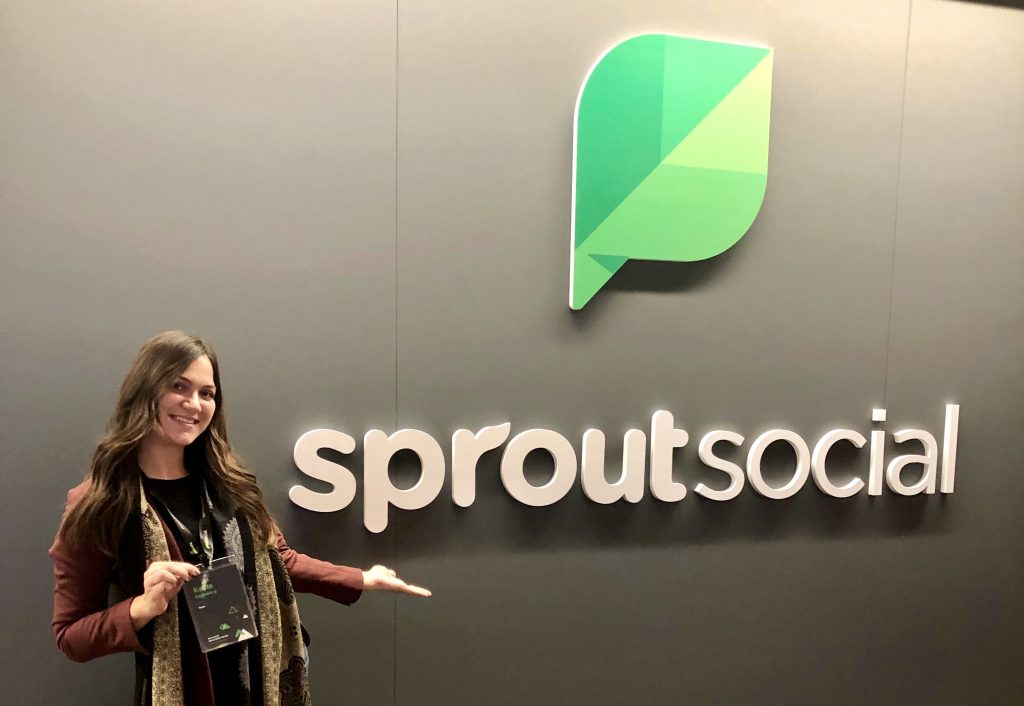 Using social media in a linear way is a thing of the past. Brands, small and large, are using social not only to engage with and speak directly to their target consumers, but also to learn about their audiences'preferences, integrate campaigns, inform creative strategies, and test-and-learn with new products and features.
If your business isn't leveraging its social media presence to its maximum potential or it's still not viewed as a priority in the marketing department, there's a huge missed opportunity there. There are huge benefits to meeting your existing audience and new potential customers where they're already spending time. And where they're spending time is social media:
Consumers spend roughly 2.5 hours per day on social media (Broadband Search)
76% of consumers are more likely to buy from brands that are on social media (Sprout)
91% of businesses are already engaging with their customers on social
64% of consumers want brands to connect with them on social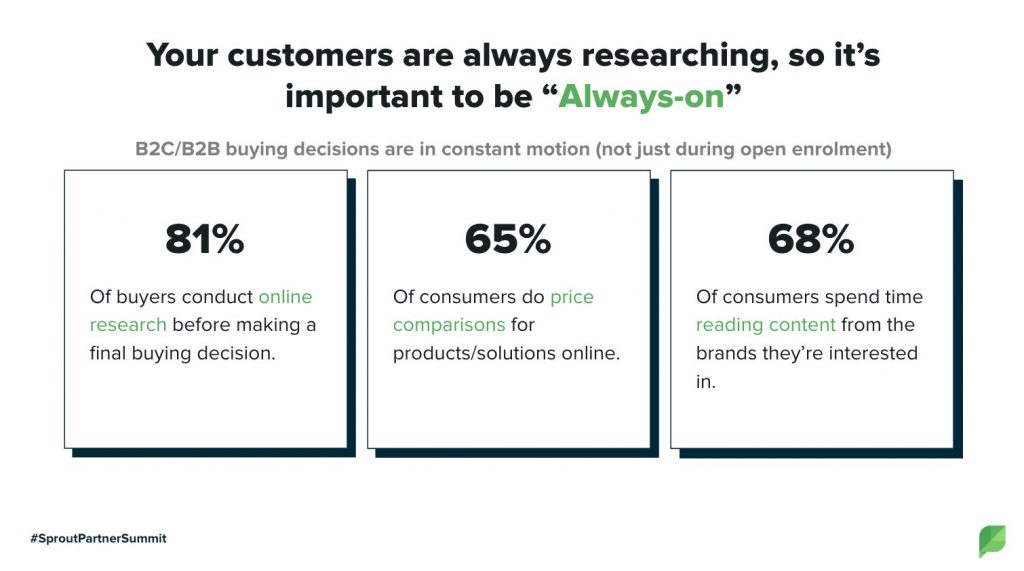 Our partnership with Sprout Social (our internal social media management software) allows us to effectively manage our clients' social media accounts in a streamlined and strategic way – so we can focus more energy on creating meaningful content and cohesive campaigns for each client's social audience. In a landscape that's constantly changing and evolving, Sprout Social also helps our team keep up on industry trends and research.
Which leads us to the most recent Sprout Social Agency Partner Summit, a week where partner agencies from across the globe gather together to learn more about using social media to drive actual business objectives (check out last year's post for more insights!). Here are our favorite takeaways from the most recent Partner Summit:
Authentic social media connections drive actual revenue for brands.
"You may be a small or large brand, but having thought leadership and authentic insights WILL make people trust you more."
Mutesi Ntazinda, Enterprise Client Solutions Manager, LinkedIn
Brands should be using organic social media to entertain, engage and cultivate a loyal community. Because by cultivating that engaged online community and earning followers' trust on social media and focusing on providing quality content, businesses will gain brand evangelists and loyal customers who value that effort.

Taking each social platform's best practices into account helps you cater content to different audiences in the best way possible. And using tools like Sprout can help you learn more about those audience demographics, giving us the ability to do a deeper dive into what will resonate best for each client. The research speaks for itself – authentic social followings lead to future sales and long-term ambassadors for your brand: 57% of consumers will increase spending with a brand that they feel connected to (Sprout).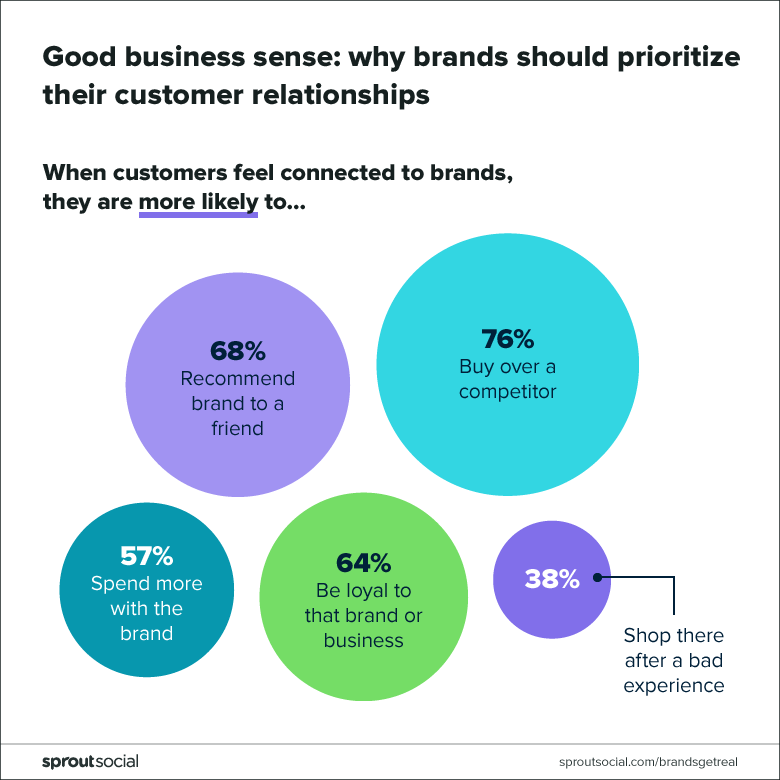 Use data and insights to inform and pivot for future campaigns.
"The control has shifted – consumers own our story, not brands.
We no longer control the message. They do."
Jamie Gilpin, CMO, Sprout Social
People are out there talking about your brand on social media – telling you exactly what they want and need. Pay attention to them, listen to them and provide value for them. Then use their expectations to lead your internal creative strategies – for social media campaigns, PR efforts and other creative materials, too. Using a tool like Sprout allows us to share insights, data and qualitative findings with the broader teams and allows us to have an integrated approach agency-wide.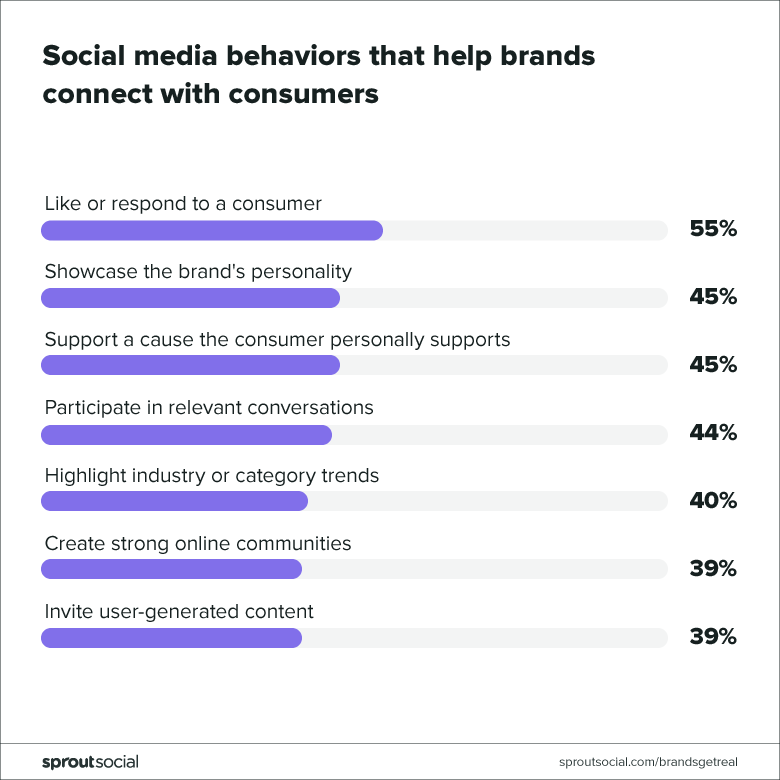 2020 is such an exciting time for businesses that want to expand and leverage their social media presence to make a real impact on their bottom line. More social media tools, data and research are at our fingertips in this industry than ever before. I would challenge you to tap into your team's creativity and use those tools and insights to make your brand stand out and develop social strategies that achieve real business goals.
Want even more research and insight into the world of social media? We highly recommend Sprout Social's most recent Index Report.