According to the New York Times, 
80% of people worldwide believe 
they have a book inside of them. From fiction to philosophy, WriteLife allows people to share their story. Traditionally, there are two main ways to get a book published:
TRADITIONAL PUBLISHING: In traditional publishing, the writer only keeps 
up to 15% of the profits, while the rest goes to the publisher and agents.
SELF-PUBLISHING: In self-publishing, the author fronts all the costs but reaps 
all the profits.
WriteLife, LLC 
is turning the 
old publishing model on 
its head.

They're pioneering an entirely new approach: COLLABORATIVE PUBLISHING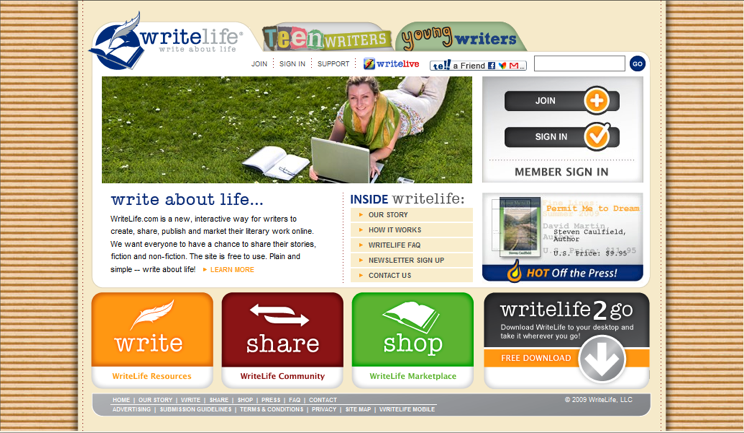 Offering anyone and everyone the opportunity to write, 
publish, share and sell their literary works. And unlike traditional 
publishers, they agree to pay authors' royalties equivalent to 
50% of all net profits received from the sale of their content.
What's more, they pay for pre-production and production costs of editing a manuscript, creating a book and placing it in distribution channels such as Amazon and Barnes & Noble.
WriteLife's approach to publishing was something completely unique, and Bozell was incredibly excited to work with them.
Here's what we did:
Category Name
Bozell's task was to make authors aware that there 
are more options for publishing and only one 
(that we're aware of) can earn authors 50% of profits from books sold. Since WriteLife works directly with the author, provides professional editors at no cost and holds the authors hand throughout the entire process – we came up with the category name of Collaborative Publishing.
Online Advertising Campaign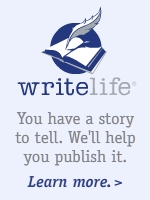 Our next goal was to develop an online advertising campaign from September 2009 to December 2009 that would increase traffic to WriteLife.com — in turn leading to increased manuscript submissions and WriteLife name recognition. 
The campaign centered around two online audiences; Professional Writers and General Interest.
Our goal was to reach consumers in truly relevant environments, where they will be receptive to WriteLife messaging. Through our strategic and media research, we picked a list of websites that effectively connected WriteLife to their target audience:
•  PublishersWeekly.com
•  WritersDigest.com
•  WriterMag.com
•  PW.org (Poets & Writers)
•  MediaBistro.com
•  BarnesandNoble.com

Creative Strategy and Messaging
Target Audience: Professional Writers
WriteLife benefits this audience by getting them published, in turn building their resume for freelance writing jobs or for applying 
for college instructor jobs.
Target Audience: General Interest Writers
This group has a story to tell, and WriteLife helps them get it to potential readers – helping them with publishing costs and ISBN issuing, allowing for the writer's book to be found online.
RESULTS:
For 12 months prior to the September, 2009 online advertising campaign launch, the WriteLife.com site traffic averaged  
4,821 visits/month 
and received 
4 manuscripts/month.

In the first two months of the campaign, WriteLife.com received 27,442 visitors to the website, 24 new manuscripts
were submitted and over 180 new users registered.
The success of WriteLife is due to product demand in the marketplace, strategic online media planning and placement, and strong creative messaging. WriteLife has also noticed the enhanced quality of manuscripts being submitted since the launch of the advertising campaign.
WriteLife, LLC has also launched WriteLive.com, an interactive way for writers to instantly share their thoughts and passions — offering the opportunity to write and share work immediately and organically.