We've got quite a ways to go to catch up with TV's evolution.
Technology has dramatically altered the landscape of media for all time. We thought it was a big deal when network TV became broadcast vs. cable. That was nothing compared to the viewer fragmentation resulting from connected TV or streaming video on demand. We're not in Kansas anymore, Dorothy.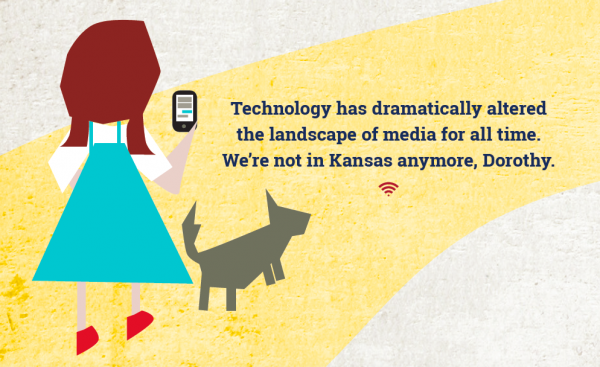 Why is the evolution of TV viewing a good thing for marketers? Because it enables us to keep up with the viewers' diversified lifestyles, target more narrowly and efficiently, and ultimately improve our ROI. Marketers are thrilled by the prospect of being able to closely track these metrics.
But how long will their exuberance last if the ability to measure viewership is, at best, suspect and, at worst, missing altogether? Take care not to make the mistake of being overly trusting when it comes to measurement claims.
We have seen fairly sophisticated marketers (hungry for measurement in this era of accountability) put far too much stock in unsubstantiated data when it would have been just as productive to throw all the data down the steps and see what lands closest!
The first step in a reasonable approach to measurement is to take a close look at the existing landscape.
For years, TV has relied on Nielsen data (and years before that it was both Nielsen and Arbitron data) to measure its viewing audience. Today, Nielsen is still the pre-eminent source of TV measurement, with upstarts moving in, attempting to snag the title. Nielsen openly admits that they can't measure connected TV and streaming video on demand. As they state on their measurement Cheat Sheet, "Nielsen can measure a very small amount of content (mostly Hulu) that's delivered via so-called over-the-top web-connected devices that include a Nielsen code." It goes on to state that "in most cases" it can't measure OTT devices like Roku or Apple TV and is just beginning to test measurement of video streaming services like Amazon Prime
and Netflix.
This would be no problem if other data services were competently filling the gap, but here's where it gets tricky. Media measurement is not something that can be created out of nothing overnight. It can take months, even years, to gather enough data for truly meaningful measurement as we've come to know it.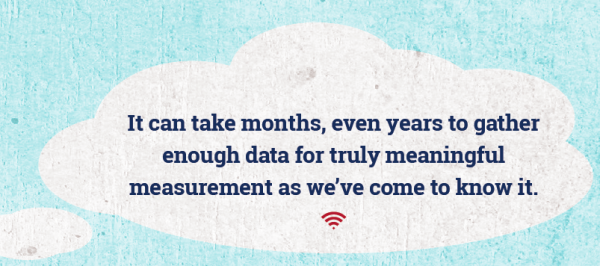 But fear not; help may be closer than you think. In 2009, leading television content providers, some media agencies and a group of leading TV advertisers formed an organization to promote innovation in audience measurement for television and cross-media platforms. The organization is known as CIMM, or Coalition for Innovative Media Measurement.
CIMM explores and identifies new methodologies and approaches to audience measurement through proof-of-concept pilot studies with independent measurement companies.
Their initial focus is on two key questions:
What are the opportunities and challenges of using return-path data from set-top boxes and smart TVs to measure viewing of television?
What solutions can be developed to measure use of media across platforms?
In June of 2015, CIMM published a research document entitled: Enriching Media Data: Quality is Key Requisite for Maximizing ROI. The primary purpose of this document is to educate the buyer on quality guidelines and standards by which to evaluate richer sets of audience metrics created by integrating audience data and TV viewership from multiple sources with a focus on quality, recency and consistency.
CIMM has made some important strides in their quest.
But what about now? What can you do as a marketer until trustworthy data exists? First and foremost – don't be fooled by fancy numbers disguised in high-tech graphics. What's out there now has the proverbial "sound and fury signifying nothing."
Take a close look at the methodology behind the data. Scrutinize quality and make them vet their process to your satisfaction. If it seems lacking, odds are, the data will be flawed. And if they can't explain it, you should be seeing flashing red lights and hearing sirens. Understand that just because new technologies seem to crop up overnight that doesn't mean accompanying measurement will appear as quickly.