When the largest privately held bank in the nation wants to celebrate its 150th anniversary, one thing is fairly obvious. It's got to be big. That's the exact realization Bozell came to when they began work on First National Bank's 150th anniversary campaign in September 2006.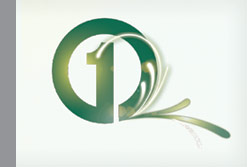 Founded in 1857 when Omaha was barely three years old, First National Bank is the oldest national bank west of the Mississippi River. Considering that fewer than 25 companies in the Fortune 500 have celebrated a 150th, this was obviously a big deal for First National.
Our challenge? How to make it a big deal to everyone else.
We've all seen the stereotypical anniversary campaign. They're two parts historic photos, one part folksy music and a heavy dash of sepia tones. While they might appeal to the history buffs among us, they don't score very high on the relevance meter. That's when we realized the campaign had to address how First National impacts people's lives today.
Not to belittle our achievement, but we didn't have to look very hard. Community involvement, business development, employee advancement, philanthropic endeavors — you'd have to live under a rock to not be impacted by First National in some way or another. The question quickly went from 'What do we put in?' to 'What are we going to have to cut?' The spots ended up touting everything from First National's environmental efforts to supporting an art house theater called Film Streams.
The campaign features modern day customers, employees and community leaders touting First National's involvement in their respective endeavors. While the testimonial format is nothing new, behind them is highly stylized animation provided by Blind, a Santa Monica animation house. Known for their work for international brands like Nike, Xbox and Nissan, Blind's client roster reads like a who's-who of creative advertising.
Consisting of television, outdoor, newspaper, online and other media, it is perhaps the most comprehensive campaign in First National's history. The campaign is slated to run throughout 2007 and is supported by a wide array of events, sponsorships and public relations campaigns.