Best Practices in Marketing Techniques
"ENGAGED EMPLOYEES DO THEIR JOBS BETTER" is hardly an earth-shattering concept. It is common sense that someone with the talent and experience to perform their role, who understands their contribution to the company and who works in an environment that allows for an emotional attachment to their company and coworkers performs better than someone who is ill-suited to their job, disconnected from their company's products or services and/or forced to report to a poor manager.
While the concept of employee engagement is common sense, the challenge for business leaders is to decode and impact the factors that influence employee engagement in their organizations.
From the human resource arena are two tools that many organizations use in their efforts to drive employee engagement — hiring instruments and employee surveys.
Understanding that one of the easiest ways to create an engaged workforce is to hire employees with the propensity to fit within a company's culture, psychometric screeners compare applicants with a company's most successful employees (and by extension, it is believed those in the organization that are most engaged). These tools can be useful, as long as correlations to the subsequent performance of those hired are verified often.
Employee surveys are used in an attempt to quantify a company's employee engagement, compare this score with a standard and give management feedback about employee opinions. This data can be used as a basis for management development and manager-employee communications.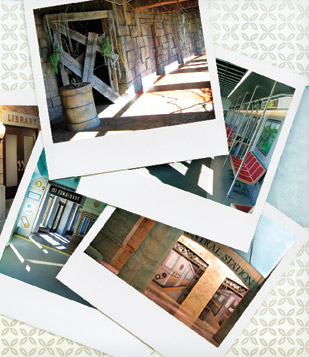 Employers have also begun to borrow from marketers to better connect with their employees. Using some of the same indicators and messaging processes as those used in customer branding, companies are creating equally strong employee brands to drive advocacy. Successful employee brands define employment attributes and employee acquisition/retention drivers and use messaging to communicate to prospective and current employees. Also comparable to customer branding, employee brand managers use techniques beyond traditional employee surveys to measure the "employee experience," gaps between expected and actual experiences and variances between locations, workgroups, tenure and function.
On the short-term horizon are more parallels with marketing. Macro study of employees, most often by an age demographic (i.e., Boomers, Gen Xers, Millennials), is moving to individual businesses, as employers segment employees to adjust messaging, workplace environment, management techniques and team assignments. Similar to external marketing, employers will almost certainly begin to use lifestyle and psychographic data to further micro-target both current and potential employees. Also mirroring the external marketing trend of moving from one-way monologue messaging to two-way dialogue, expect to see changes in how companies and employees communicate. Beyond automating the "employee suggestion box," many employers already are beginning to use social networking strategies and mechanisms to build employee relationships.
In the future, expect to see even more use of marketing techniques relative to employee engagement, as the evolution of communications and data collection continues to change both the marketplace and workplace. Businesses, especially those with multiple customer service touchpoints, will do well to keep a close eye on ways to impact employee engagement and performance.
UP NEXT

In the September 8th, 2008 edition of BusinessWeek, author Stephen Baker, in an excerpt from his recently released book Numerati, discusses a future scenario well beyond the segmentation of employees by demographic or lifestyle. Mathematicians at IBM are currently harvesting massive amounts of data on 50,000 of the company's technical staff to build predictive models around employee assignments and measurements of performance. Personnel files are off-limits for privacy reasons, but almost every other piece of data is fair game. The researchers are combing through backgrounds and project records to garner skills and experience, online calendars for how employees use their time, cell phone and handheld computer usage to track movements and call records and email behaviors to ascertain both formal and informal social networks. Their ultimate goal — to automate what we now call management.