How to incorporate community outreach into your business model.
Consumers are more selective than ever when choosing which companies to buy their products from. And many employees, especially young ones, prioritize social impact and volunteer opportunities in their job search.
"I want to buy from companies that are socially responsible."

"I want to work at a company that makes the world better."
So whether at the core of business operations, or at the heart of the brand proposition, "purpose" is motivating, re-inventing and
is even reengineering companies as we know them.
Cause-related marketing programs have been around a long time, and most large companies have implemented a "Cause Program" at some point. But there's a growing trend that is evident in the legions of companies with a social conscience: occupy a middle ground between a nonprofit and for-profit model.
An example of the emerging convergence of a for-profit business and a nonprofit mission is Tom's Shoes, founded by Blake Mycoskie in 2006 after befriending children in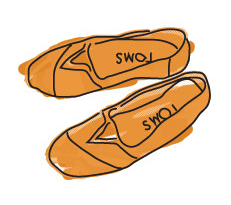 Argentina who had no shoes to protect their feet. Today, for every pair of shoes purchased, Tom's donates a pair to a child in need. Another example is Warby Parker, founded in 2010. It also uses the "one for one" model, donating a pair of glasses for every pair sold.
In October 2012, Ben & Jerry's, long known for its social conscience, became a certified B Corporation – a new type of corporation that uses the power of business to solve social and environmental problems. Ben & Jerry's, owned by Unilever, was the first corporate subsidiary of a public company to be named a certified B Corporation. There are some 650 companies thus far that have been certified ever since
B Labs, the non-profit behind the certification, started in 2007.
More than just supplying a sustainable product or service, these B Corporations "create a public benefit" as an integral core of their business plans. To become a B Corporation, a company must change its charter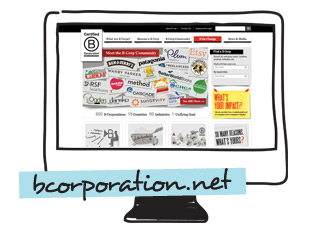 to say that founders, or board members, consider the community, employees and social impact, as well as shareholder profit, when making a business decision. Some notably successful B Corporations include Patagonia, Method, Etsy and RecycleBank.
You don't have to be a certified B Corp or a startup to be socially responsible as a company. Here are three quick tips: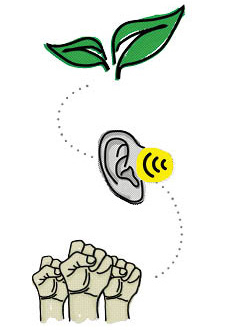 Do what is natural to your company or brand. The best community initiatives are an extension of what your organization does on a daily basis.
Always be listening and learning. Monitor and listen to the needs of the communities where you do business, and then determine the most suitable approach to address their social issues.
Create a culture of doers. Encourage community service among your employees. Many companies give employees time off to work on community projects.
Corporate social responsibility strategies are not only considered "the right thing to do" as a corporate citizen, but will oftentimes positively impact the financial performance of your company and give you a competitive advantage, among many other benefits.