40% Remember this number – it is important. It could mean the difference between big business and closing your doors.
Okay, here's why:
People remember things they see 40% more than things they read or hear. And that's exactly why companies have to have some sort of visual identity that sets them apart.
Creating an identity is one of the most important things in establishing any business. But defining an identity can be tricky.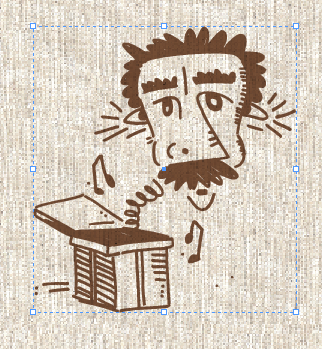 An identity is the graphic "face" of your business. A logo, brand colors, store design, these are just a few things that make up a whole identity. And making all of the elements work as one cohesive package could mean the difference between a forgettable company, and a memorable one.
So having an iconic logo and strong visual consistency will greatly increase the chances that your company is remembered. The colors, fonts, and symbols you use in all your marketing materials can also communicate the essence of your company in a way that's more powerful than using words alone.
Let's look at Starbucks:
The lines at the counter are at least five people deep and the drive-through line wraps around the entire building. Whether consumers are buying the new seasonal blend or simply enjoying a bit of personal time, they have embraced Starbucks into their lives, sometimes without even realizing it.
Design of Store Environment:
The goal is to provide a spatial context to generate emotional connections, to demonstrate how a relationship with the identity enhances the life of the consumer. The challenge is to make the brand dimensional — what the brand is, its reputation, point-of-view and aspirations — and use these environmental and sensory touch points to support the brand promise you wish to communicate.
The Starbucks environments make a huge emotional impact on the consumer. They took the opportunity to differentiate their brand by making design, lighting, audio, display, finish and other in-store elements work intelligently to stir consumer emotions at the point-of-sale: approachable warm colors, inspiring and contextual wall murals, screen printed posters and funky 3D signage, sophisticated recessed mood lighting, comfy leather and velvet chairs, sculptural wood coffee bars. Starbucks successfully translated into a 3D space, the richness of the first smell or taste of a really good creamy cup of robust coffee.
Branding Through Their Products:
Whether it be well-packaged coffees, sweet red Italian styled espresso makers, cool eco coffee containers that are a porcelain version of their paper take out cups (cool, clever, and ECO of course!) Starbucks branded music CDs of mixes that they play in their stores, posters…everything down to their handmade fabric holiday envelopes for gift cards look like they were concepted and designed by the same team. This makes for a consistent brand that, when translated via all the various platforms, makes for a very dynamic user experience.
Ultimately, innovative packaging revitalizes a brand, offering consumers a premium choice over a different brand. Sometimes even the smallest innovation in packaging can help a product fly off the shelves. Like Starbucks' specialty regional/seasonal roasts using unique metal tins or bags with laser cut embellishments. Little touches like that elevate the perception of the beans and make you buy into a story and a "high quality" experience.
They are So Nice, Too:
Are you surprised? How could you be cruel in an environment like this, not to mention they are probably fed cup upon cup of free Java, but still…everyone there is VERY nice, totally engaged in you and your day, and evoke a comfortable  "I have known you for years" appeal. Don't think this isn't an important part of their training, if not the main core of it. The voice of the brand is just as important as the face of it.
They have positioned themselves to be the leaders on anything relating to coffee and this translates through the aesthetics and design of their products and environment.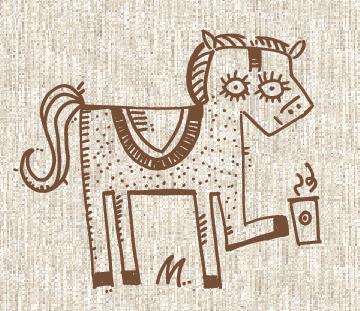 A great identity addresses basic human needs, attracting the equivalent of members to a club by projecting inclusion and the opportunity for affiliation. At Starbucks, a relationship is sold with every latte, an implicit membership to the club. And it's all by design.