Marketing Tips for Geolocation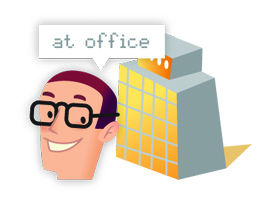 2010 was certainly the year for geolocation. Foursquare came to center stage, signing up 4.5 million users and counting, and Facebook added "Places" for its 500 million-plus users to check in to different locations.
If you're completely unfamiliar with geolocation networks, think of them as social media, but instead of users telling their friends what they're doing, they're sharing where they are.
The marketing opportunity for geolocation networks is simple. Tools like Twitter and Facebook are great for awareness and conversation, but geolocation tools like Foursquare, Gowalla, SVNGR and Facebook Places require action. Users must physically walk into a location in order to "check in."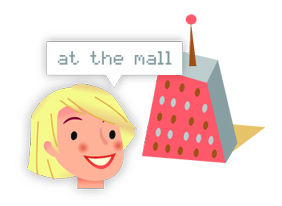 Both big brands like Gap, Starbucks and Macy's, as well as little brands like your local sushi restaurant have jumped in to take advantage of this latest social media trend. While some of the marketing opportunities of geolocation are obvious, what's not obvious is how to make it have an effective return for your business.
Here are some quick tips to get you on the right track for success.
Strategize_ For any portion of marketing to be effective, including social media, you need to have a thorough and detailed strategy. When creating a plan to implement geolocation for your business, first think about why you want to use this platform. What objective do you want to achieve? Who are you targeting? Which network makes the most sense for your audience? And, how can you track and measure results?
Activate_ "Claiming" your business is important regardless of which network you decide to use. Claiming your business allows you to edit the profile guaranteeing the accurate contact info and descriptions. Many platforms like Facebook Places and Foursquare allow venue managers to have access to an array to amazingly valuable analytics about who exactly is checking into your location.
Incentivize_ The sweet spot for geolocation tools is that they require user action. Although you may see some results from just adding your location or having an active account, give users a reason to check in to your location. Offer specials, promotions or rewards to incentivize your audience and encourage check-ins at a higher frequency.
Advertise_ Setting up a location and adding rewards, specials or deals is a great start, but you also need to create awareness. Use your other social channels like Twitter, Facebook, a blog, a newsletter and any other way you can think of to let people know you want them to check in and how to do it. Physical notifications like posters are also a great way to encourage activity and should be present in your location. Get creative!