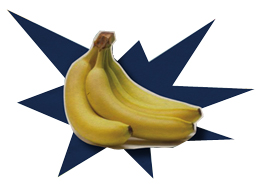 Discounts and sales certainly have their place in business and marketing strategies. Specials are a great way to introduce new clients to your product, a great way to get rid of old inventory, reward loyal customers, spur stagnant sales and countless other perfectly justifiable and smart business reasons.
In a down economy with no consistent signals of better times coming, I certainly empathize with struggling businesses out there doing anything to keep customers coming in the door. However, it seems that with so many new platforms offering discounts and deals, they're becoming the norm.
Specials just don't seem so special anymore.

Every morning, my inbox greets me with daily deals from Groupon, LivingSocial, Woot, Scoutmob and App Sumo. Every day, I look over these deals and quickly determine if I want 50 percent off of a bikini wax, 70 percent off a bottle of wine at a local restaurant, or $25 worth of who knows what for only 10 bucks. There is no rhyme or reason to the kind of product or service being offered to me. No data to suggest I would like these products. No research to determine if I even need a discount to buy it. Just deals for the sake of deals.
Web titans, Google and Facebook, both announced recently that they were jumping into the daily deals market with their new businesses, "Google Offers" and "Facebook Deals," so it's time to finally ask…
Are deals really the best sales and marketing strategy for your business?
While it's certainly appealing to any business owner to have the possibility of a few hundred or even a few thousand sales during your deal's timeframe, is it really right for your business? It's more complicated than just deciding whether to discount or not to discount.
Understanding your Brand
Be aware that discounting your product may actually be discounting your brand. It's one thing to offer a short-term sale, but a few upticks in revenue are not worth permanent damage to the way customers view your brand. If your customers are accustomed to always getting everything you offer at a discount, what's the incentive for ever paying full price?
If you're Walmart, and your brand is to market discounted prices, that's one thing. But if you're trying to offer premium products or services, you run the risk of damaging your brand if you discount too much or too often. In many cases, offering a superior customer experience is worth a premium price and customers are willing to pay for it. Brands that have gone beyond acquiring customers and instead focused on creating fans do not need to discount their products.

Understanding your Customers
After understanding your brand, it really comes down to this: If you truly know your customer and their spending habits, this decision should be easy. Unfortunately, figuring out this very precise data is not.
Deciding to offer a one-time daily deal with Groupon, a special on Foursquare, or posting coupons to Facebook fans really should be an individual businesses' decision and depends entirely on their customer base. You need to track what the value of a discount really is.
What's the spend of a Facebook Fan versus other customers? What's the percentage of specials that are unlocked on Foursquare and getting pushed to Facebook and Twitter networks? How much does a customer using a coupon spend at the time of coupon redemption?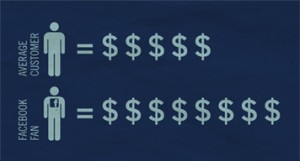 Are customers seeking deals loyal or only interested in a discount and never to return? These are all numbers that should be analyzed so you can justify a deal or not.
Measure Results
There are better marketing strategies for new business than just offering a quick deal. Offering a large discount to a customer who isn't coming back is a swift kick to the profits' gut, so tread the trendy deal waters carefully. If you do decide to test a special, be sure to track results and measure outcomes. With thought behind your strategy, a deal on one of these new channels can be a good fit. Just make sure you do the proper homework when considering.