Today is dedicated to celebrating dogs and promoting their adoption. It's National Take Your Dog To Work Day and we had to celebrate. All dogs in the office today were offered toys and treats. Take a look!
This is Kaito and his new squeak toy. The squeaks drew quite an adoring audience.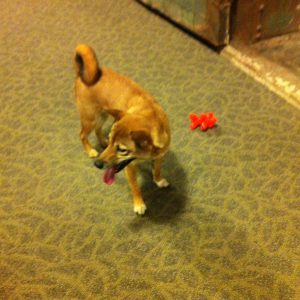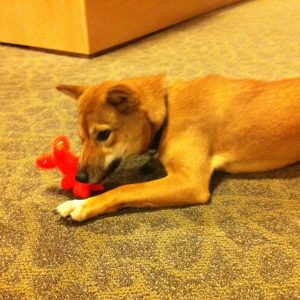 Meet Peanut. She loves laps and snuggles.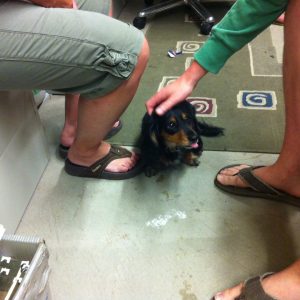 Peanut and Kaito inspired a puppy par-tay.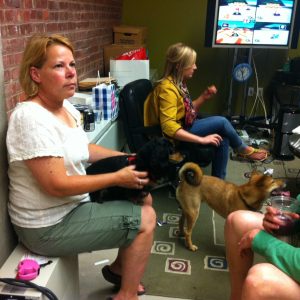 And are new besties.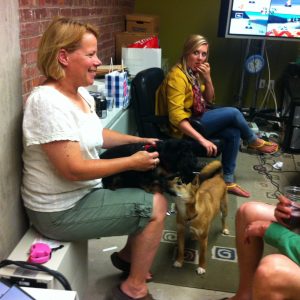 Shiva was of course in the office too and REALLY wanted her new pull toy. She won, of course.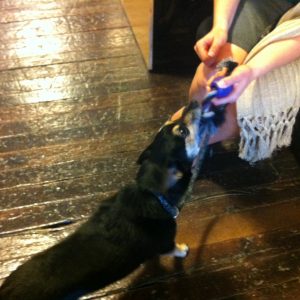 Bozell is full of animal lovers. Dogs are easy to bring to the office, but we share our love with multiple fish, cats, bunnies, horses, sheep, and even a donkey named Jack (get it?).