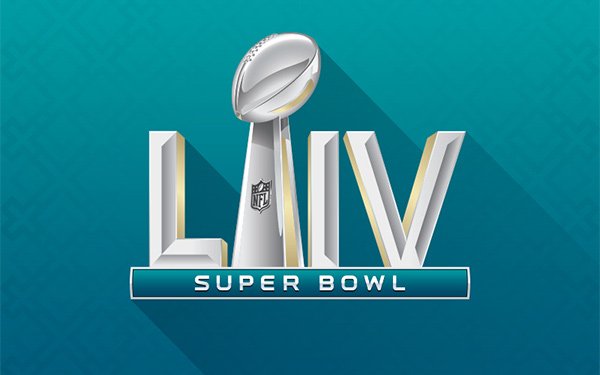 The good, the bad and Sam Elliott's mustache.
Robin Donovan, President
When it comes to TV commercials there is no more widespread, public venue than the Super Bowl. Advertisers in the Super Bowl must be prepared to wow the audience, the whole audience, even the part that does not fall within their target demographics. In order to generate a level of excitement worthy of the Super Bowl, most advertisers choose to make their commercial hilariously funny, sappy and sentimental, or jarringly shocking. But is that always in the best interest of their brand?
As you read on, you will see our staff's pithy commentary on a handful of these brave advertisers and their Super Bowl contributions. Our folks are pulling aside the curtain and showing you the behind the scenes issues and they're pulling no punches. As you read their opinions you can judge each ad's efficacy for yourself. See if you agree with the opinions of our crew and feel free to speak up and share your own opinion because there's one thing we know for sure, there are a lot of right answers, but only time and results will be the final measurement.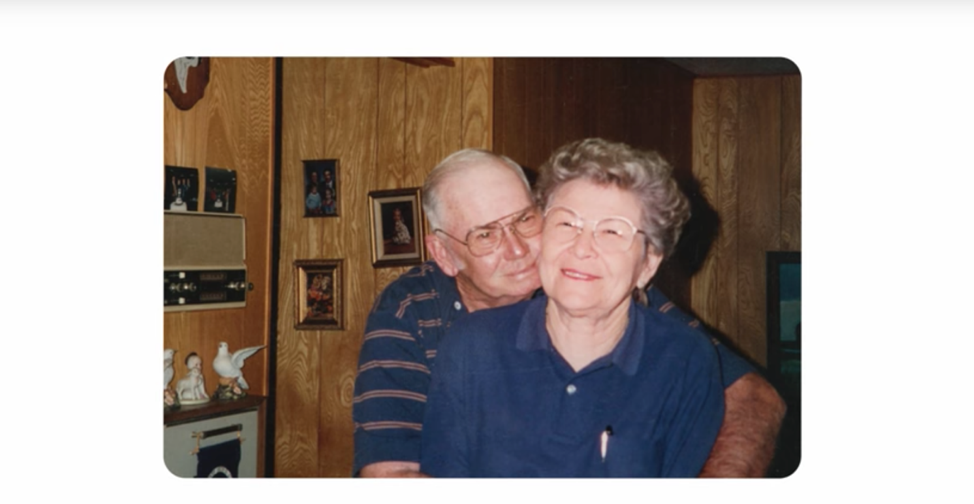 Kerrey Lubbe, Senior Copywriter
In the midst of big names and A-List celebrities, Google has decided to base the hero of its Super Bowl spot on its audience – everyday people. And yet again, it's an out-of-the-park for me.
The advertisers behind Google's television ads truly understand the importance of telling a story. I'm constantly talking to young, aspiring advertising creatives, trying to explain to them that you can't just list off the features of a product or service and expect people to react (let alone buy). You have to show them or tell them how these features will affect and benefit their lives. Harvard Business School Professor Theodore Levitt put it perfectly: "People don't want to buy a quarter-inch drill. They want a quarter-inch hole." And Google's Super Bowl spot is the exact exemplification of what that means.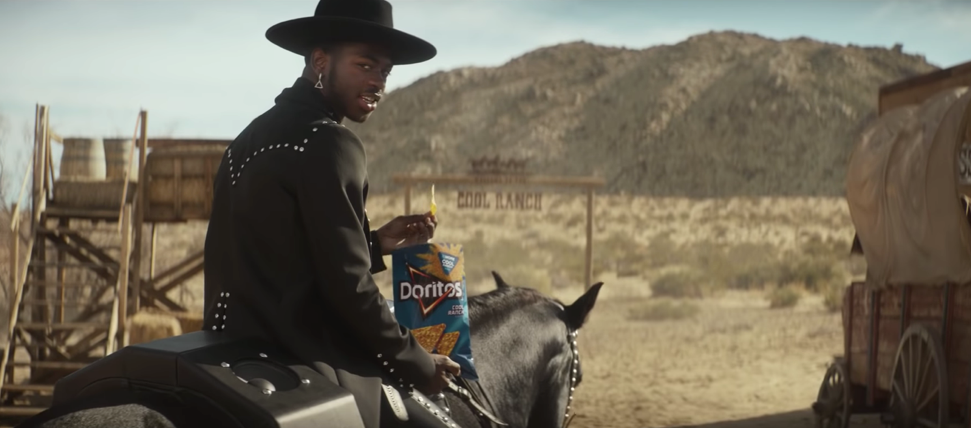 Jim Minge, Senior Content Developer
Sam Elliott's mustache does an arm-wave dance in Doritos' Super Bowl ad. So, you know, the salty, triangle-shaped morsels of bliss win.
Hyundai's "wicked smaht" spot has a hilarious trio of Rachel Dratch, Chris Evans and John Krasinki doing their best Massachusetts accents. Mt. Dew has a creepy Bryan Cranston impersonating Jack Nicholson, a la The Shining. And the so-called death of Mr. Peanut has everyone talking.
But only Doritos has Elliott's dancing mustache.
The chip-maker's commercial is set at Cool Ranch to promote – you guessed it, Doritos' revamped Cool Ranch-flavored snacks. To tease the Super Bowl ad, Doritos released 60- and 30-second videos a couple of weeks ago. The 60-second "Monologue" spotlights the Oscar-nominated Elliott delivering a spoken-word take on Lil Nas X's Grammy-winning song "Old Town Road" as only Elliott could. "I got the horses in the back … horse's tack is attached …" You get the idea.
The bass kicks in, and the poker chips in the saloon jump. Next up, the beat continues in the 30-second "Bassquake" teaser with Lil Nas X riding into town with a sound system saddled to his horse.
The final commercial, "The Cool Ranch" – produced by Goodby Silverstein & Partners and set to air Sunday during Super Bowl LIV – picks up where the teasers left off. It opens with the familiar western whistle theme made famous in Clint Eastwood's The Good, the Bad and the Ugly.
Then they dance.
You'll have to watch to see who rides away with the bag of Cool Ranch chips. And keep watching until the end – Lil Nas X's collaborator on "Old Town Road," Billy Ray Cyrus, makes a cameo in the closing.
Doritos ends it with Lil Nas X asking, "Who got next?" and a #CoolRanchDance hashtag which will no doubt encourage viewers to post reactions on TikTok and apps like Sway: Magic Dance. Says Elliott in an interview about the making of the commercial:
"In terms of the shoot itself, it felt very much like being on a movie set … So, it's very much like (a movie), except there's a lot of people with a lot of input. There's a lot on the line here."
At $10 million for a 60-second ad placement, there certainly is.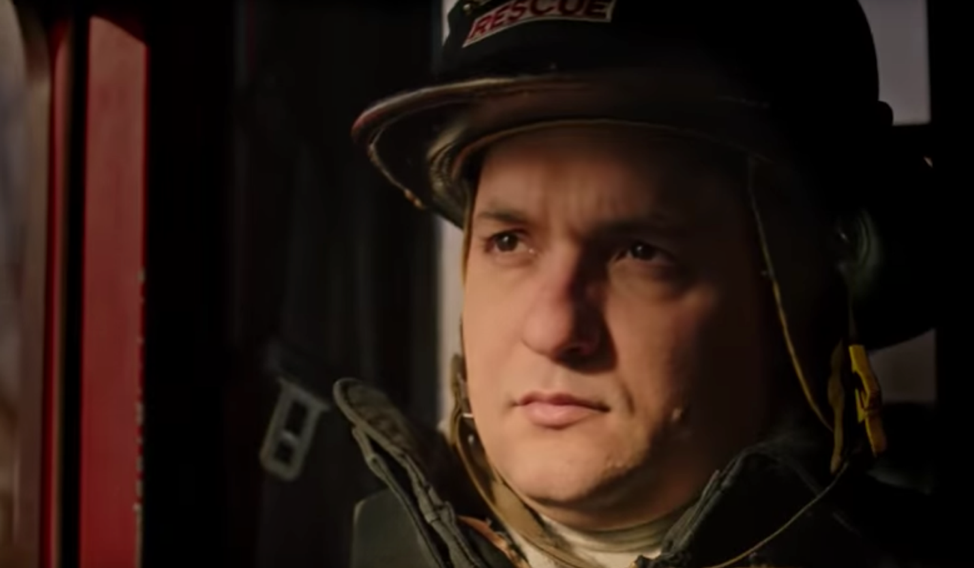 Heather McCain, Senior Art Director
If you open up Facebook or Twitter these days there's a good chance you'll find strangers, or even friends, shouting at each other in all caps. Disagreements over politics, religion, which tv channel to watch – sometimes it feels as though we have nothing in common with each other. Thankfully, this Budweiser commercial reminds us that we're not all jerks (at least not ALL of the time). We see real-life hero moments of compassion on a subway and unity in something as simple as a hug. Budweiser has done a good job reminding us – hey, it's not all bad out there.
But are these feel-good moments only "typically American"? The gritty voice over wants us to think so. Budweiser plays up the phrase "Typical American" as a divisive term we should wear as a badge of honor, but I'm not sure I've heard that phrase other than in a 1980s Rocky movie. (You know, the Soviet one.) So, while Budweiser has done a good job showing us we are capable of doing heroic things in everyday life, they also boxed us into a slightly arrogant "typical American" corner. Hard pass on that. Shared humanity is global, heroes are found everywhere and this commercial could be better than "typical," too.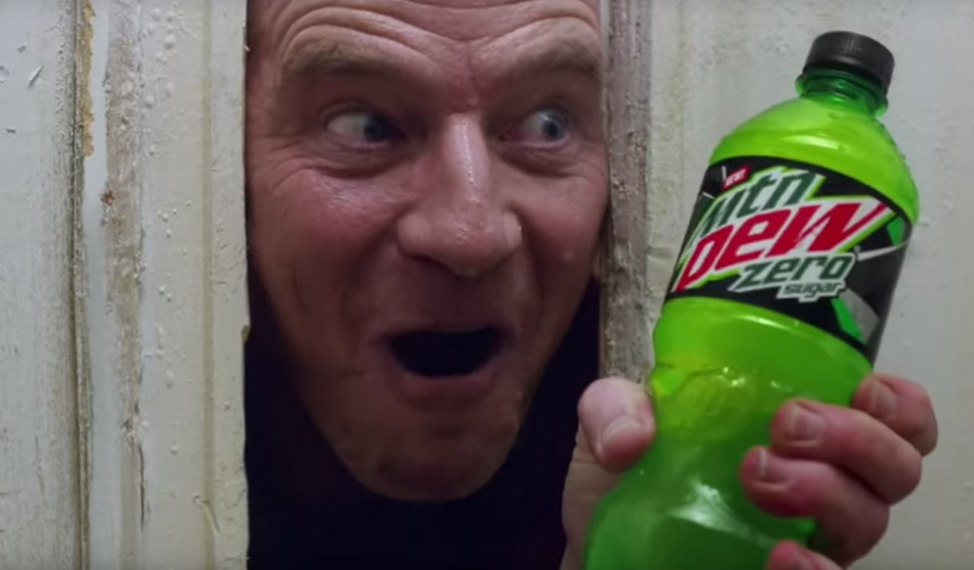 Bruce Hartford, Senior Art Director
We (Mnt Dew™ by PepsiCo) are releasing a new sugar-free version of our flagship neon-colored soda. We are all sorts of scared people are gonna think their favorite syrup water will taste less saccharine without the saccharine. Can we head people off at the pass and assure them that the violent flavors they love are not in jeopardy? Hell, can we tell them that IF ANYTHING—the flavors are even better in this updated variation on a theme? Pretty please?
And if I'm the creative in the room, it makes sense that my mind would immediately go to the idea of movie remakes. I mean hey, sometimes they work. Arguably the Cohen brother's "True Grit" was truer and grittier than the John Wayne vehicle from 1969. It's an argument. But all hand's on the table, I had to google an example of a movie remake that was critically better than the original. And maybe that's part of the problem. The grand metaphor here isn't just slippery and confusing, it's kind of an example of the opposite sentiment. Remakes are almost never as good. If I'm the creative on the account, I'm definitely sweeping "Ghostbusters" under the table. I'm not touching "Point Break." My career is over if anyone remembers Gus Van Sant's version of "Psycho." Honestly, critical approval or not, the problem isn't whether a remake CAN be good (or better), it's that people really hate the idea of a watered-down version of what they remember loving. Remakes are conceptually icky. They feel flat and lazy.
Could they have fixed an unoriginal concept by updating a classic with the original cast? See Elliott in the updated ET/Comcast commercial or Google's Home Alone update with Mac Caulkin all grown up. Maybe, but this is a lateral move that ironically, has been done.
I get it though. I know why they built this ad. The seduction of working with Cranston. Giving Tracee the perfect comic moment. Flooding a hallway with the client's product. I mean, it LOOKS like a good commercial. And maybe that's the accidental irony that hurts the most. A better version of this commercial wouldn't just look, sound or taste like a convincing ad. It would have actually contained an idea that wasn't just empty calories. It would be original.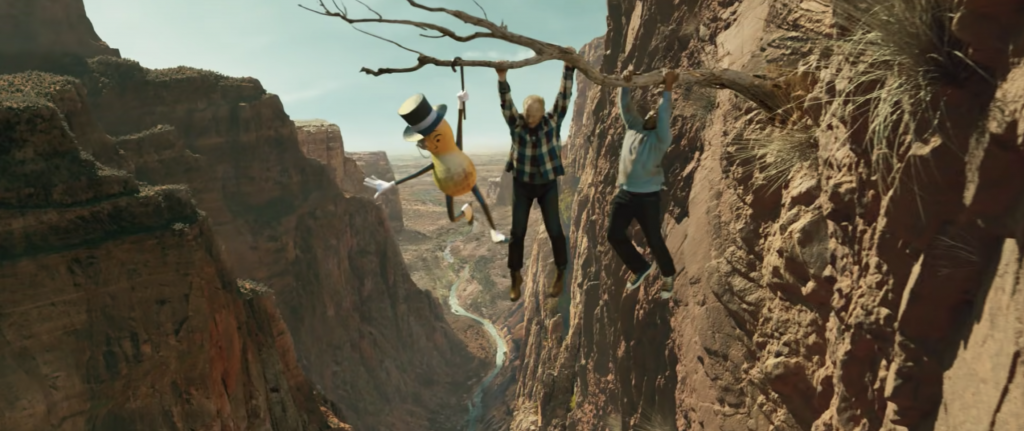 John Vogel, Senior Copywriter
Mr. Peanut: it's more than a case of unfortunate timing.
Let's put aside a PR stunt colliding with the tragic death of a beloved sports hero and focus on the head-scratching strategy that Planters approved. First, knowing social content and the Superbowl is more and more a disposable flash-bang, why would you kill a 104-year old icon for the sake of creating a blip on the cultural radar? Also, I'm not sure if I like my delicious, fun, enjoyable mixed nuts mixed with violence (hmm, I'm hungry … nope, I just made eye contact with Mr. Peanut has he fell to his death). There's enough brutality in the world already. Fellow Gen Xers might also be wondering why Blade and Demolition Man (Wesley Snipes) is part of all this (he's off-brand as well). Finally, knowing that T. Roosevelt once said, "It's not the critic who counts," I'm putting money down that this campaign uses the "Superman is dead!" blueprint—he makes a comeback. Only he'll be more hipster than robber baron, perhaps even have a family. In summary, remember: it's always important to crack the nut strategically before you go forth and crack the nut forever.
Jackie Miller, CMO
A grieving audience and an attentive brand.
The tragic death of a beloved brand icon that has been around for more than 100 years was the premise of Planters' teaser ad leading up to the Super Bowl this Sunday, with the idea that Mr. Peanut's funeral ad would run during the game. At least that was the plan as of 1/27.
"We wanted you to know that we are saddened by this weekend's news and Planters has paused all campaign activities, including paid media, and will evaluate next steps through a lens of sensitivity to those impacted by this tragedy," a spokesperson for Planters said in an emailed statement.
The teaser campaign, with the follow-through of the funeral during the big game, was certainly an investment that grabbed people's attention. But they showed great understanding of the customer and their mindset by pausing the campaign. With the recent death of nine people, including Kobe Bryant, and the sheer outpouring of grief by a large and diverse consumer base, this reevaluation of strategy shows they are not just listening to consumers, but they are willing to do the right thing even though it may hurt sales and profits.
When I worked in Los Angeles, I was part of the digital media team for Warner Brothers Home Video. I was working with the client for the DVD release of The Dark Night. Just before the theatrical release, we heard the grave news that Heath Ledger had died. All the creative was centered around the Joker's famed line "Why so serious?" We immediately paused all promotional plans, looked at the campaign and creative through the lens of our new reality, and shifted both to pay tribute to Heath's final work. The time we took to listen, observe and grieve allowed us to adapt in real time to consumers' feelings, emotions and needs.
How they have handled the immediate pause of the teaser campaign was the right thing to do for consumers and mourners alike. What to watch for now is how they address the new reality with creative and key messages during the game.