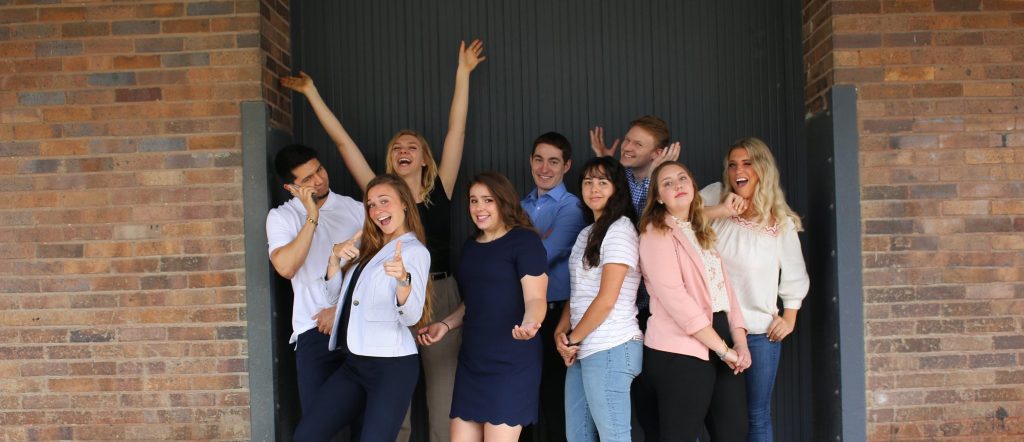 With AAF Omaha's Meet the Pros next week, and Bozell's Summer Internship Program applications due the week after that, I wanted to share my thoughts and tips on how to get an internship.
Note: While I have helped lead and coordinate our internship program for years, all of this advice is my opinion. Other businesses, and even other mentors within Bozell, might have different attitudes, viewpoints and thoughts about these items.
1. Pay attention to detail.
This cannot be repeated enough. And it means a million things. But when it comes down to you versus another candidate, don't let the fact that you spelled our business name wrong (twice!) be the reason you don't get the interview. Proofread – for grammar and spelling. Make sure your materials are meant for us. Ensure you have accepted and deleted all comments and edits your professors have made to your resume. Submit materials according to stated requirements. It all matters.
2. Resumes and cover letters are not the same thing.
The resume should be the "what." What have you done – in work, in school, in extra-curricular activities, etc. – and what do you know – computer programs, languages, etc.? A resume should be full of facts that can't really be argued.
The cover letter should be the "why." Why should I hire you over someone else? Why are you a good fit for the position? Why should I bring you in for an interview? Show me personality. Tell me the intangibles that are missing from your resume that make you a candidate I should talk to.
3. You need a portfolio. Yes, even you.
This may seem obvious to those applying to be a creative, but it is true for all positions in an agency. PR and social media applicants should show me writing samples or social accounts you have helped manage. Account service applicants should include strategy or creative brief samples. Media applicants should show marketing research and media strategies. And if you don't have them from previous classwork or internships, make it up. Pick a client/brand and just come up with something. It's all about showing me you know how to do what you say you can do.
4. Be you. The professional version of you.
When designing your materials or deciding what to wear to an interview, I always say to be yourself. But be the "you" who shows up to work, not the "you" who goes to the nightclub on Saturdays with your friends. You can show your aesthetic. You can wear trendy clothes. But be a professional version of yourself. And if you are concerned about something, look at pictures of the current staff online. Look at headshots or the company's social media platforms to get a feel for what is allowed at the place where you are applying.
5. Show up and go all in.
Once you land that internship of your dreams, go all in. Absorb as much as you can from this real-life experience. Take the initiative to figure out things on your own, but don't be afraid to ask questions. Jump in and help where you can. And definitely, do not say no to any projects given to you. Internships are for learning, so make it happen.