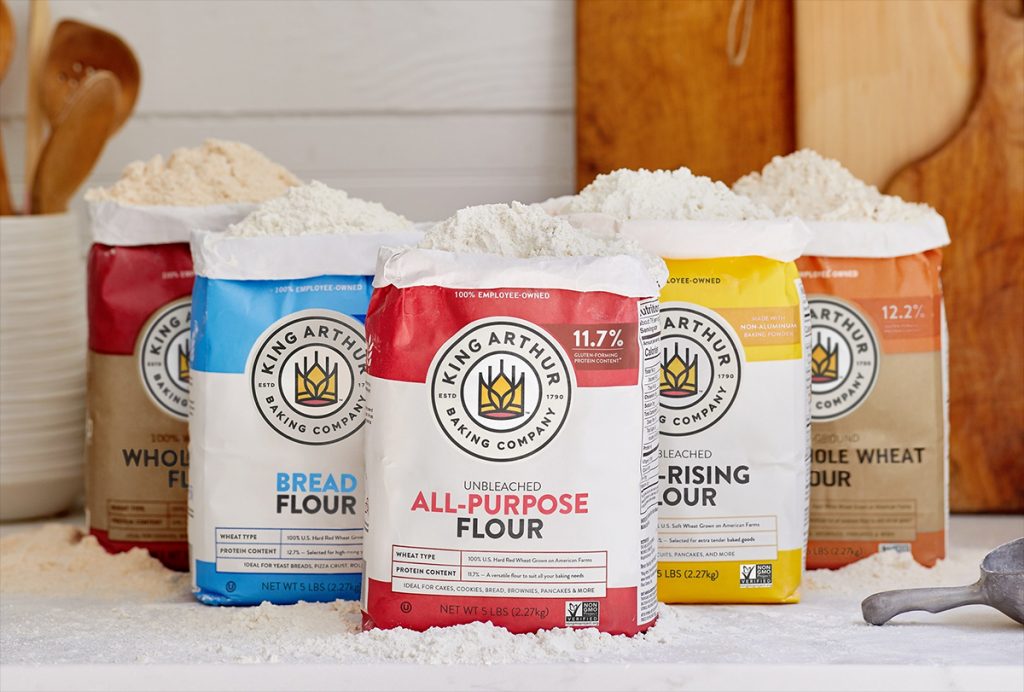 King Arthur Flour recently showed up on AdAge's list of "America's Hottest Brands 2020" which highlights brands that are thriving during tough times.
This got me thinking. It's just flour, right? Isn't all flour the same? How brand loyal to a commodity can consumers really be? Well, after further investigation, King Arthur makes it hard for you to turn a blind eye. King Arthur has a consistent, authentic voice. One that represents its employee-owned heritage. Every communication from King Arthur comes across as it would at the dinner table. It's not salesy and full of marketing fluff. It's honest, sometimes humorous and informative.
After a brief look at their communication channels, it's clear just how much love they have for their consumers and their passion for baking. Here are just a few ways they make lasting connections with their consumers.
King Arthur offers a lifeline for anyone who needs helpful baking tips. You can access a real human being via phone, online chat or email. And it's not like you'll submit a question and have time to do a load of laundry and take the kids to practice before you get an answer. King Arthur has a team of specialists who are available Monday–Friday: 9am–9pm, Saturday & Sunday: 9am–5pm ET. And honestly, what better time than now to be available for your consumers when they need you most – when everyone and their mom is trying to learn how to bake a sourdough while sheltering at home. In fact, during the pandemic, flour sales have risen 97% (14 weeks ending June 6).

From classes for home bakers and kids to professional bakers, King Arthur offers lessons at their baking schools in Norwich, Vermont, and Skagit Valley, Washington.

If you don't live in those areas you can tune into any number of their Baking 101 videos.

Or check out one of their series of shows with themes around bread school, isolation baking, baking with kids or professional techniques.

And with recipe ideas for literally everything and a D2C store covering all of your needs from flour to ingredients and supplies to a onesie for your baby, King Arthur is the ultimate one-stop shop.
King Arthur has spent years building their brand as the company that is committed to agriculture and bakers of all walks of life. They've been so successful at positioning themselves as a baking resource that they've just announced a brand name move from King Arthur Flour to King Arthur Baking Company. Did this happen overnight? Nope. King Arthur is a 230-year-old company that has earned its new name. Deciding to rebrand is a difficult decision. It costs a lot. It takes time. And there are inherent internal and external risks. You are forced to ask difficult questions like:
Will the new brand still embody the values that our employees have upheld and are engrained into their lives?
Will consumers come along with us on this new journey?
Will people think the product has changed or that its straying too far from its roots?
But it seems like King Arthur is well positioned for a successful transition. They have already conditioned their consumers to see them as their go-to baking partner and have thoughtfully designed a name and logo that reflects their heritage as seen here in this animation of old logo to new.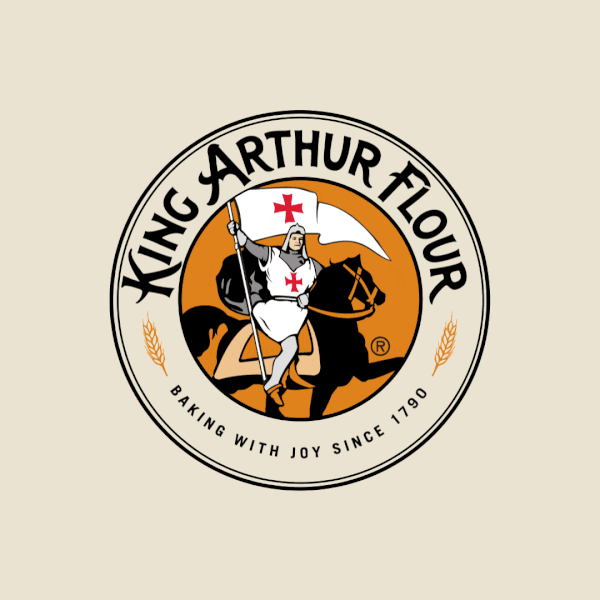 So, how can a flour company stand out and build brand-loyal fans? Here's a recipe for success:
Lead with a quality product.
Demonstrate your expertise.
Be transparent and approachable.
Live up to your values.
Most importantly, be there for them when they need you, every time.