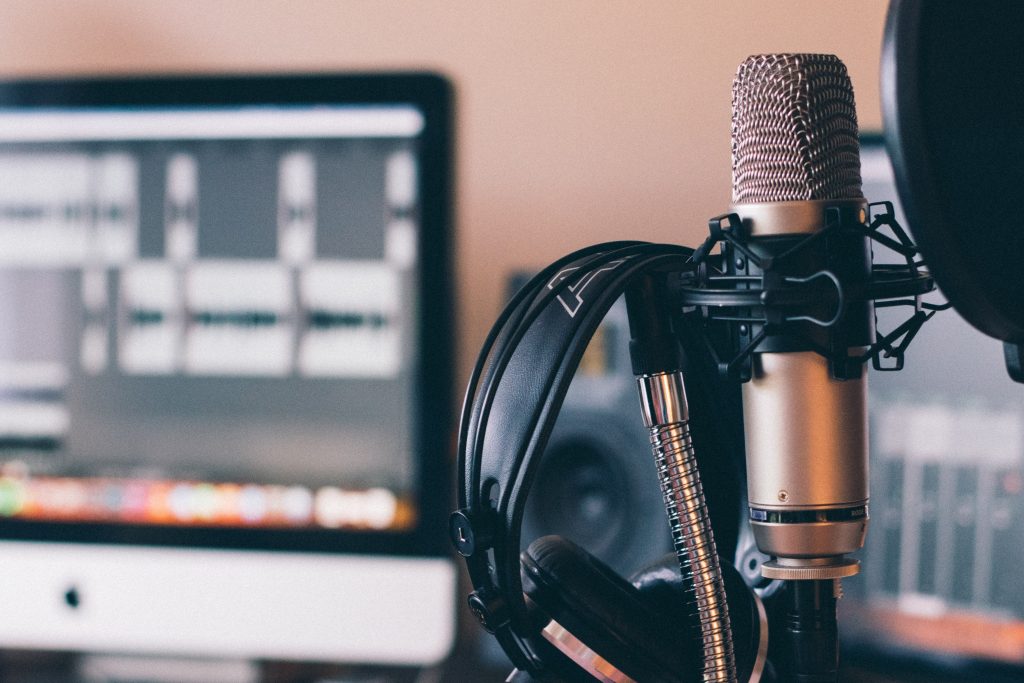 Now might be the time to launch that podcast you've been daydreaming about. After taking a sharp nosedive in March and April thanks to COVID-19, podcast growth appears to be on the rise. While many are still working from home and practicing some social distancing, the fact that more people are hopping in their cars now has increased downloads and subscribers. Plus, there are all those new listeners who tuned in to podcasts for the first time when the pandemic began and they had more downtime. Assuming we'll all be able to return to normal life someday, many of those new fans will keep tuning in to their favorite shows.
Whether you're a marketer looking to start a business podcast or a content creator who likes to take on projects beyond your 9-to-5 gig, a podcast might be the way to go.
You'll need to invest a decent amount of time upfront. Get the necessary equipment. Find the perfect name. Create your graphic. And decide on the format and host. Then you'll want to record and edit your first episodes – ideally, you'll have three or four ready for the first release.
Then comes promotion.
Unfortunately, in the podcast world, it's not a simple "if you build it, they will come" scenario. With 800,000 active podcasts and 54 million episodes already at one's disposal, your audience has to know your podcast exists and why they should give it a listen.1 And it's best if your potential listeners catch word early on.
Podcasts can live or die based on the promotion. How you share your podcast leading up to launch day can be critically important. For example, the most significant factors in driving up a podcast on the charts in iTunes is the rate that you collect downloads and positive reviews in the first few weeks.2
It's true that building up your audience will take time. (Castos, a podcast hosting and analytics platform, estimates it will take about 5–6 months.3) But launching a podcast well can set you up for success by establishing a foundation that you can build upon. And it just may make all of that work you did to create your podcast worth it.
Here are some ways of how to promote a podcast:
Prepare social media content. Get those social posts ready to go and be sure to include video or audio clips. You'll want to tease your new podcast on social before launching and then have posts for your launch day and the first few weeks following.
Run a contest when you launch. Incentivize potential listeners to subscribe, rate, or review your podcast by offering a compelling enough prize for them to follow through with that call to action.
Send out an email. Or two. Whether it's to your customers or to people within your professional circle, prepare emails ahead of time to let them know about your podcast. Ask them to subscribe, rate, and review. Oh, and be sure to include details about that contest you're running.
Communicate internally. This tip is for podcasts tied to a business or organization. Your greatest potential in expanding listenership may be in sharing it with your own employees. Let them know when it launches and give them assets so they can share about the company podcast on their social media accounts.
Text your mom. Share your podcast with all of your friends and family to ask for their support. Ask them to help you get the word out to others who might be interested in it.
There's no denying that the lasting performance of your podcast is going to be based on the quality of content you are providing. After all, your podcast has to be something that people want to keep listening to long-term. However, they can't keep listening if they never try it in the first place.
In other words, content may be king but promotion is queen.
---