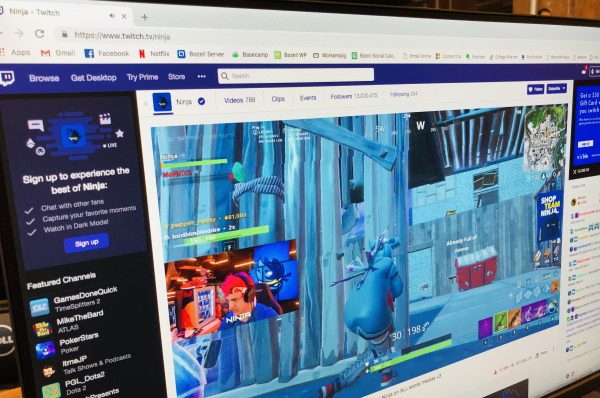 Esports, an entertainment sector on the rise, is the competitive scene of video games. Compared to traditional sports, you don't need to attain a specific physique or attend a high-profile university to get scouted for playing professionally. You just need proficiency at playing a video game.
With esports gaining in popularity, so too has the viewership. In August 2018, a global survey asked respondents, "How much of your online video viewing time is spent watching sports?" and "How much of your online video viewing time is spent watching people play video games online?" 65.5% of those surveyed watched sports, and 35.5% watched esports.
With such a high percentage of online video viewers watching esports, how are they consuming them? The largest platform to view gamers streaming their games is Twitch. Founded in June of 2011, Twitch has grown in popularity to the point that Amazon acquired them in 2014. Last year, Twitch saw 140 million unique viewers each month, with an average 15 million daily active users (source).
Just looking at the past year, it is clear that this trend is expanding exponentially. Viewers watching the top 10 Twitch channels in 2017 was between 30.82 and 72.45 million viewers per channel. In 2018, that range jumped to between 41.47 and 226.85 million viewers per channel. Just in these top 10 channels, we saw more than a 69% leap in viewership (source). Meaning Twitch is big, getting bigger and will likely to be around for the foreseeable future.
In our industry of marketing, we should be looking to take advantage of this subset of online video viewers. In an interview with Joshua Dyck, associate professor and co-director of the Center for Public Opinion at the University of Massachusetts Lowell, he discussed a poll that found "38% of 14- to 21-year-olds call themselves fans of esports or competitive video gaming—compare that with the 40% who are self-proclaimed football fans."
Dyck goes on to mention that having a 30-second spot is likely to anger viewers, and that a better approach is to reach the audience through channel endorsements, such as having the streaming influencer wear branded clothing. "A famous player like Ninja has a million views on his stream, and a clothing brand could pay him to wear something, and suddenly everyone would want to wear whatever it was." (Source)
One interesting takeaway from the top 10 Twitch channels of 2018 is #4, The Overwatch League (OWL). OWL has positioned itself not only through Twitch viewing, but live games where people can attend and cheer on their teams as well. Premiering in 2018, OWL was setup as an esports equivalent of the NFL, where teams compete in matches of Overwatch, Blizzard Entertainment's 2016 hit. Like the NFL, owners bought in to the league to own a franchise, and each of the players is paid a salary.
Seeing a possible shift in popularity from traditional sports to esports, owners include the NFL's New England Patriots owner Robert Kraft, MLB's New York Mets COO Jeff Wilpon, and NBA's Sacramento Kings owner Andy Miller (source). And just like in traditional sports, players are traded, cut and signed before, throughout and after the season based on performance.
Between online and live viewership (OWL had 11,000 fans in attendance at the Grand Finals), marketers have an opportunity to get their brand in front of millions of eyes. Omen by HP, Intel, T-Mobile, Sour Patch Kids and Toyota were all sponsors of the league in 2018, with sponsored segments and arena advertisements between matches visible to viewers. And companies like Lionsgate Films, T-Mobile, and Jack in the Box have sponsored individual teams, which have their logos featured on uniforms worn during matches and those sold to fans.
As modern online entertainment continues to evolve, we must adapt our marketing to those trends. To ignore the expanding audience that identify as esports fans would be a mistake. And if you are looking to introduce yourself to esports, I suggest you go to Twitch.tv and explore the platform.