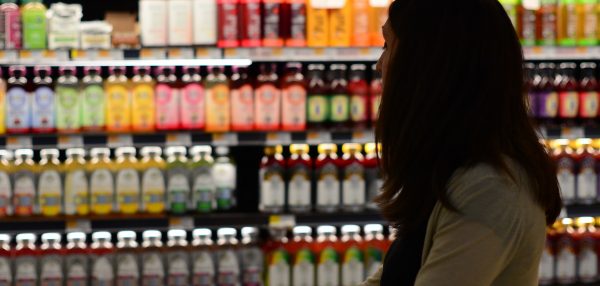 Traditional grocers have been losing market share to alternative formats for some time now, but with the rise of Amazon and their purchase of Whole Foods, the rate of change continues to accelerate. Walmart is also investing heavily in e-commerce and the retail giant is intent on competing with Amazon for the top spot in online grocery market share. Increasingly, consumers are gaining confidence in ordering groceries online. According to the Food Marketing Institute study conducted by Nielsen, the percentage of groceries purchased digitally is hovering around 5 percent today, AND is projected to capture more than 10 percent by 2025. This amounts to $100 billion dollars in e-commerce grocery sales. The research also indicates that in as few as five-to-seven years, 70 percent of consumers will be grocery shopping online.
What does all this mean for consumer packaged goods? An article from OneSpace Blog sums it up pretty well. They say we should not underestimate the disruption this shift is creating. It's transforming the dynamics of food shopping and the relationships between consumers and brands. Consumer mindsets and shopping behaviors are different online compared to in the store. The article explains that in stores, consumers tend to browse all the brands and offers that are available to them. Brands have a chance to capture consumer attention via package design, point of sale materials and in-store promotions. These tactics encourage loyalty and can also generate brand switching. But these dynamics change online. Internet food shoppers are far less likely to browse and look at new products and brands. Most consumers find scrolling through pages of items tedious. The online shopper is more motivated by speed and convenience. The end result is that online food shoppers tend to be more habitual. They are far more likely to stick with their regular brand than to switch to a new one. And when they do switch, it is likely to be to a private label or low-priced brand.
So, what should manufacturers and marketers of consumer brands do? There are several ways to effectively respond. Here are a few key areas to start:
Include online promotions as part of your marketing strategy. Digital tactics effectively reach younger consumers. A Deloitte study found that more than 80 percent of grocery shoppers surveyed have used a digital device to browse or research grocery products and millennials definitely differ from older generations. The path to purchase has changed and shoppers now often start and end on a mobile device.
Create Strong Social Content. Creating a strong social presence can help brands establish an emotional connection with consumers. This presence should be engaging and tell a story. It can also include social influencers to give brands more personality. Millennials tend to resist brand-owned marketing and like to learn about brands from their peers. Blogs and recipe websites are good examples of how digital inspires engaging content, especially when appropriate keywords help with search rankings.
Focus on Innovation. Millennials are open to, and actually prefer new brands, because they view them as more innovative, especially in food products. According to recent McKinsey research, millennials are almost four times more likely than baby boomers to avoid buying products from the "big food companies".
Brands need to be top of mind now more than ever. That goal hasn't changed over the years but, in this digital shopping world, it may take new strategies and new ways of engaging consumers to standout in a crowded environment. The good news is that there are many ways to make an impact without necessarily being the largest spender in the category.
Staying nimble and open to change is necessary to successfully navigate this time of great disruption in the grocery sector.